If you're planning to visit India from the UK and want to use your iPhone, you might have a few questions about how to ensure it works properly.
While there are some differences in network bands and regulations, using your UK iPhone in India is generally straightforward.
In this guide, we'll explore some of the key things you need to know about using your UK iPhone in India, including how to unlock your device, choose the right carrier, and avoid data roaming charges.
If you want to know how to use your UK iPhone in India then the first thing to do is whether your phone is unlocked. If you purchased your iPhone on contract or from a network provider, it may be locked to that network. In this case, you'll need to contact your provider and request that they unlock it so you can use it with a different SIM card in India.
How to use UK iPhone in India
Will the phone I bought in the UK work in India?
Yes. The factory unlocked iPhone bought from the UK will work well in India. Apple has introduced an international warranty on iPhones, so you enjoy a warranty on newly bought phones from the UK, for a full one year, even in India! That's great news, isn't it?
You need an unlocked iPhone as the Indian segment has different frequencies of the network. Each country operates on its own.
Usually many countries (Excluding India) issue the iPhones on a contract basis. So be sure the iPhone you have bought is not under any contract. An unlocked phone gives you the opportunity to use any sim in the world on the same phone.
Where to buy unlocked phones in the UK?
You can buy it from Amazon UK using your Indian debit or credit card. There may be a conversion markup fee applicable but that is not much when you compare the price difference.
When you are checking out from Amazon UK, you will have to select the carrier if applicable and confirm that it's unlocked from that particular carrier. Do check for shipping charges if you decide to ship it to India.
Let's understand what's the price difference when you buy an iPhone 14 Pro Max (128 GB) If you buy this model in India, it will cost approximately ₹1,39,900.00 whereas in the UK it is available at £1,199.00 which is about INR 1,21,417.00.
You can do the math, wouldn't you be tempted to buy one in the UK? I would certainly be. 
You can also check the prices on Apple retail outlets in the UK before getting your iPhone shipped through a friend or relative. There will be offers from Apple on the older models, especially during clearance sales before they release the latest ones. 
Use a forwarding service like the Transglobal Express. They have been offering cheap parcel delivery from the UK to India for more than two decades through the world's most popular carriers including DHL, UPS, and TNT. 
This way you get your hands on the latest iPhone before it is released in India.
Note:
If you order the iPhone and ship it to India, you need to understand the customs duty and taxes.
You will have to bear this expense when the shipment reaches India and as per an article I read in the Economic Times, Post GST, effective from July 1, 2017, the Indian government imposes a  basic customs duty (BCD) on imported smartphones of 10%. 
An update also announced that Customs duty on imported smartphones can go up to 20-30%. A few of my colleagues have told me personally they had to pay up to 40% in custom duty fees.
How can I request to have my UK iPhone unlocked?
To request your iPhone to be unlocked by Vodafone, EE, O2 or Three in the UK, you will need to follow the instructions specific to each carrier. Here are the general steps:
Check if your iPhone is eligible for unlocking: Check if your iPhone is eligible for unlocking by contacting your carrier. Most carriers require that the iPhone be fully paid for and not associated with an active account.
Obtain your iPhone's IMEI number: Dial *#06# on your iPhone to get its IMEI number. You can also find it in the Settings app under General > About.
Contact your carrier: Contact your carrier via phone, email, or online chat and request for your iPhone to be unlocked. Provide your iPhone's IMEI number and any other necessary information. You may also be required to provide proof of purchase.
Wait for confirmation: Your carrier will confirm if your iPhone is eligible for unlocking and provide further instructions.
Follow the unlocking instructions: Follow the instructions provided by your carrier to complete the unlocking process. This may involve inserting a new SIM card and connecting your iPhone to iTunes or following the on-screen instructions.
Note that there may be fees associated with unlocking your iPhone, depending on your carrier's policies. Also, unlocking your iPhone may void your warranty, so it's important to read and understand the terms and conditions before proceeding.
What if I have an unlocked UK iPhone?
If you have an unlocked UK iPhone that's compatible with the network bands in India then the rest is a piece of cake. The entire process to setup your UK iPhone with an Indian carrier is straightforward and simple.
Here's what you need to do;
Purchase an Indian SIM card
To use your UK iPhone in India, you need to have a local Indian SIM card. You can purchase a SIM card from any of the major mobile service providers in India, such as Airtel, Vodafone, or Jio.
SIM cards are available at their outlets, and you will need to provide your passport and proof of residence in India to get a SIM card.
Insert the Indian SIM card
Once you have purchased an Indian SIM card, you need to insert it into your iPhone. To do this, turn off your iPhone and locate the SIM card slot on the side of the device.
Use a paperclip or SIM eject tool to remove the existing SIM card, and then insert the Indian SIM card into the slot. Once the SIM card is in place, turn on your iPhone.
Set up your iPhone for use in India
When you turn on your iPhone with the Indian SIM card, you may be prompted to set up your phone for use in India.
Follow the instructions provided by the phone to complete the setup process, including entering your carrier's access point name (APN) settings, which can be obtained from your service provider.
What network bands work in India?
Today, phones are designed with tri bands and even quad bands. Most iPhones are equipped with these bands to match the network and LTE bands in India. These phones, known as global phones, can be used on different networks according to user preference.
Make sure you pick the right model of the iPhone you want to use here in India. Certain models are manufactured for different wireless carriers and are compatible with specific bands only.
You need to keep in mind the LTE band is 2300 MHz in India. So choose the right model which supports this band and you are mobile from the get-go on your UK iPhone.
Here's a list of network bands available in India and the UK which are supported by iPhone's up till the 14 Pro Max.
| Network Band | India | UK |
| --- | --- | --- |
| 2G GSM | 900, 1800 MHz | 900, 1800 MHz |
| 2G CDMA | N/A | N/A |
| 3G WCDMA | 900, 2100 MHz | 900, 2100 MHz |
| 3G CDMA2000 | N/A | N/A |
| 4G LTE | Band 1 (2100 MHz), Band 3 (1800 MHz), Band 5 (850 MHz), Band 40 (2300 MHz), Band 41 (2500 MHz) | Band 1 (2100 MHz), Band 3 (1800 MHz), Band 7 (2600 MHz), Band 20 (800 MHz) |
| 5G NR | N78 (3500 MHz) | n1 (2100 MHz), n3 (1800 MHz), n7 (2600 MHz), n28 (700 MHz), n78 (3500 MHz) |
Note: The network bands available may vary depending on the specific iPhone model and carrier.
How to use UK iPhone in India? – Takeaway
There are pros and a few cons to buying a UK iPhone and using it in India. If you do not have any contacts or connections traveling from the UK, you better buy it in India.
I'll explain why:
You have to pay customs duties when importing an iPhone from the UK
You end up paying more for the phone including shipping
In some cases, you may not get an international warranty.
However, if you have someone in the UK to help, you could ask them to get it for you and pay them for the price. This way you avoid unnecessary costs related to shipping and customs.
If you ask my personal opinion, I would strongly suggest buying a phone in the UK if you are a true fan of the brand Apple and the iPhone itself. I would want the latest iPhone at a price considerably lower than in India if I have been using the brand for a while.
In case you do have an issue with the iPhone bought in the UK, the after-sales Apple support is excellent and the network of Apple authorized retail centers are available throughout India.
They are called iCare centers which will help troubleshoot any issues with the iPhone bought in the UK within the one-year period of warranty. 
I have tried my best to explain how to use UK iPhone in India. It is all about getting the right deals. You might get a better deal in India sometimes with festive offers.
Be ready to grab the opportunity or start saving like I have to get the next iPhone that releases in the UK. 
Why go through all the trouble?
A good thing with all factory unlocked iPhones is that it now carries an International warranty, valid from the day the phone is switched on for the first time with an Apple ID. This wasn't the case a few years ago but Apple changed its policy about 4 years back.
If you are a frequent traveler and have the opportunity to work offshore on a project in the UK, that is the best situation to be in. All you have to do is get the unlocked phone you have bought with you. There will be no issues at all.
Note:
The customs duty on an iPhone bought in the UK can be as high as 20 – 30% but usually, this is levied if you have more than one iPhone in your luggage. You might need to declare if you are bringing back two or more phones at customs.
Another thing to remember if you buy older iPhones, you might end up with a European charger which would need an adapter to be used in India. It is a quick fix but I thought I would inform you about it.
Network Roaming in India
Network Roaming, especially international network roaming can insanely expensive. So make sure you check with your carrier before traveling to India.
If your stay in India will be for a few months then getting a local SIM would be the best option, as Indian cellular plans are much cheaper when compared to UK and US plans. 
Can I use my UK phone in India?
Yes, you can use your UK phone in India. However, you will need an activated global roaming SIM card or an Indian SIM card.
I would suggest getting a temporary Indian SIM card because Indian plans are cheap compared to the global roaming plans of the UK.
Can we use an International iPhone in India?
Yes, you can use an international iPhone in India, but make sure that the iPhone is unlocked.
You will need a local Indian SIM card or a global roaming SIM card to use in India. Check out the answer for will my iPhone work in India in this article
Also Read: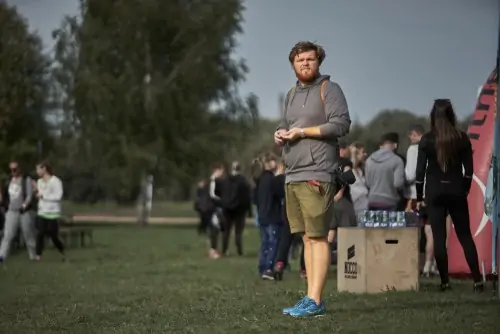 Alan Urban is the Editor-in-chief of Stupid Apple Rumours and often proclaims that he's " Apple's number one fan."
In addition to keeping up with the latest Apple news, he also reviews Apple products and creates user-friendly guides.  When not subjecting Apple Devices to crazy stress tests, he's usually playing games on Apple Arcade