Every year a new iPhone generation releases, sometimes it's just incremental upgrades and sometimes a lot is going on. While iPhones since the iPhone X have seemed too similar, last year Apple changed the design, and it was exciting. While Apple will retain the same design language this year, there's still a lot to be excited about. Check out our latest info on the iPhone 13 Leaks.
Leaks and rumors for a product start months about even the product are official, this is true for iPhones too. And for the iPhone 13, the leaks and rumors started too long back even before the iPhone 12 was a reality.  
iPhone 13 Leaks vs Reality
In today's article we're focusing on iPhone 13 leaks vs reality – from taking a look at the panel design and display specs to considering the potential processor and camera options. We'll look at some of the most widely discussed rumors to see just how close they come to the actual release specs.
As far as the panel design of the iPhone 13 is concerned, the rumors do appear to be pretty accurate when it comes to design. Most of the rumors suggest that the iPhone 13 will feature a flat design with flat edges, something that Apple has not used since the iPhone 5s in 2013. The main talking point is the notch at the top of the device – the rumor is that Apple is planning on shrinking the notch size and it looks like this could very well be true.
Moving on to the display specs, there's a lot of speculation about whether the iPhone 13 will feature a 120Hz refresh rate. This would be a great addition for gamers and anyone who regularly watches movies or videos on their phone as it would result in smoother visuals and better responsiveness. Despite some reports indicating that a 120Hz display is on the cards, there have been no strong indications from Apple that this will be true – so we'll have to wait and see for this one.
The processor is going to be a real deal breaker for many and the rumors suggest that the iPhone 13 will use the A15 Bionic processor. This is an incredibly powerful chip and it offers a huge amount of power, which makes it perfect for intensive tasks like gaming or video editing.
Finally, the camera is always a major talking point and the rumor is that the iPhone 13 will feature a triple camera system on the rear. This would be an upgrade from the current dual-camera setup and would make the iPhone 13 capable of taking some really stunning shots. Some reports also suggest that Apple may be introducing a new depth sensor, which would further improve the quality and range of images that could be taken.
Overall, after surveying the amount of leaks and rumors surrounding the iPhone 13, it appears that most of them are likely to come to fruition. This could mean that Apple could have another game-changer on their hands, with a range of new features and specs taking the series to the next level. For now, we'll just have to wait for the official announcement for the full details.
Related: iPhone 12 Clone: Where to buy?
So if you are lost in the host of leaks and rumors about the iPhone 13 on the web, then you have come to the right place. In this article, you will find a round-up of leaks rumors only from the most trusted leakers and analysts. This article is about all things iPhone 13.
Related: How to hack an iPhone?
After having reviewed all of Apple's official communication and having referred to our credible sources; my team and I found that:
Leak back then: That the iPhone 13 will be launched this year. Although Apple hasn't divulged the specific date or even month, the Apple iPhone 13 is expected to be vastly superiors to the iPhone 12 on all fronts. As for the Price it's expected to at least start at $699.
Related: How to back up your iPhone
iPhone 13 Leaks
Design
Apple is sticking to the same four different iPhone models formula as last year. There will be the 5.4-inch iPhone Mini, a 6.1-inch regular iPhone model, a 6.1-inch iPhone Pro model, and a 6.7-inch Pro Max model. This article will focus on the 6.1-inch regular iPhone model. Check out our latest info on the iPhone 13 Leaks.
According to Bloomberg, Apple engineers did consider naming the 2021 lineup by just adding an 'S' moniker to iPhone 12, but some leaks and reports have confirmed and made it clear that the 2021 iPhone lineup will be iPhone 13 and not an 'S' version.
Related: How to Delete Multiple Contacts on Your iPhone
General Design
The 2021 iPhone 13 will be of the same size as iPhone 12 but it will increase a bit in thickness, around 0.26mm. This increase in size is to facilitate a larger battery. The increase in battery capacity will also make the iPhone 13 slightly heavier compared to last year's iPhone 12.
Check iPhone 14 design leaks
On the backside, Apple is switching things up a bit. The iPhone 13 will come with a dual-camera setup similar to the iPhone 12 but the alignment will be different. 2021's iPhone 13 model will come with the lens arranged diagonally rather than vertical alignment found on the present iPhone 12.
iPhone 12 on the left, iPhone 13 model render on the right.
The reason for the change in alignment has been speculated to accommodate sensor-shift optical image stabilization for the wide lens too for better photo/videography abilities.
The upcoming 2021 iPhone models will also come with bigger camera systems. This will increase the thickness by up to 0.99 mm. The exact dimensions are not known yet, but you can expect the camera area to grow in thickness and size too. Check out our latest info on the iPhone 13 Leaks.
And when it comes to the finish and feel of the upcoming iPhones, Apple is going to go with a different matte finish on the back of the phone. There will also be a matte black variant of the iPhone 13 that will replace the existing space gray color variant.
The new iPhone 13 will also come with a stainless steel coating which will reduce smudges and fingerprint stains, this was an issue on the iPhone 12 lineup, so it's a good change in my opinion. There are rumors of an orange or bronze-like from some sources but this needs to be taken with a spoon of salt at the least.
Related: How To Backup Your iPhone Without iTunes
Smaller Notch
On the front of the iPhone 13, there will be at least one noticeable change, and this will be the notch area of the iPhones. This change will be present among all of the 2021 iPhone 13 lineup. The notch will occupy a significantly smaller area compared to the preceding iPhones. This comes from the biggest of leakers and analysts, including Ming-Chi Kuo.
According to Japanese site Mac Otakara, this reduction has been possible thanks to a shallower TrueDepth sensor and its receiver will also be moved to the edge of the case, rather than being next to it. This means that the height of the notch will reduce, but leaks and renders are also indicating a reduction in width.
DigiTimes has reported that it thinks that the notch has shrunk in size, thanks to a redesigned front camera module. This includes the Rx, Tx, and flood illuminator, which have all been reduced in size. And Barclays analysts have explained that Apple has managed to reduce the size of the notch by a "more tightly integrated version of the current structured light system" for Face ID.
The earpiece has also been moved into the top bezel, helping in the overall reduction in the size of the notch. This has also been leaked by some unofficial iPhone 13 images on the internet. Leaker DuanRui has also shown this smaller notch design with the repositioned earpiece.
Portless Design?
Apple has this goal of creating a phone that is portless and without any buttons too. Apple will use wireless charging and data transfer to get rid of the lightning port, while it will just use software controls and the screen for power/volume controls. This will give the device a much cleaner design and make it more waterproof but it will sacrifice usability or at least need time to get used to the changes.
The iPhone 13 was heavily rumored to be the first portless iPhone or the first smartphone for that matter but that's not going to happen after all. Bloomberg reported that Apple did think about a portless iPhone this generation, but Apple analyst Ming-Chi Kuo has said that Apple will use the Lightning for the iPhone 13 lineup.
Ming-Chi Kuo stated the reason is that Apple thinks that the MagSafe market is not mature enough for this change just after a year of introduction.
On the other hand, Ming-Chi Kuo has stated that Apple won't transition from Lightning to USB-C. Apple is reluctant to shift because USB-C is an open standard and believes that USB-C is less waterproof too. USB-C would have been an excellent change given that it is the standard now and it is faster too.
While Apple has embraced USB-C tech on its MacBooks and iPads, it seems a no-go for iPhones. This is primarily because Apple can regulate the quality of Lightning cables and other accessories through the Made for iPhone(MFi) program since the Lightning cable is an Apple patented port. This won't be possible with USB-C. Future iPhone that have ports will also use Lightning cables until iPhones become completely portless.
Touch ID
According to Bloomberg, Apple is testing with in-screen fingerprint readers to possibly integrate Touch ID back into iPhones since its departure from the iPhone X. This would be an exciting addition given that Face ID struggles with the current situation of the world, where we have to wear masks almost always.
Joanna Stern from the Wall Street Journal has also suggested that Apple is working on an in-display optical fingerprint sensor. But some rumors have also suggested that Apple will use the ultrasound technology from Qualcomm. Ultrasound is better as it is more secure and works in a lot of conditions too compared to optical, but Apple could develop and come up with its own technology too.
If a Touch ID is included in the iPhone 13, then it will be in addition to the existing Face ID, so users can use their preferred method of unlocking their iPhone 13. This will also be convenient for users wearing masks or when their hand is wet, so they can use the method that will work.
Ming-Chi Kuo, Bloomberg, Barclays analysts all have deemed it likely that the 2021 iPhone models will include Touch ID, so we can all be cautiously optimistic about it. Check out our latest info on the iPhone 13 Leaks.
Display
Apple is going to use the same display sizes from its iPhone 12 lineup for the iPhone 13 lineup. This means that the iPhone 13 and iPhone 13 Pro both will come with 6.1-inch screens. What will change though is the display technology. Apple will be marketing this as a ProMotion display.
ET News has reported that the iPhone 13 will adopt a 120 Hz screen compared to the 60 Hz panel on iPhone 12. This will improve smoother scrolling/browsing, offer a better gaming experience and video playback too. Check out our latest info on the iPhone 13 Leaks.
Another leaker has given some more insight by telling that Apple will employ an LTPO panel developed by Samsung Display on the iPhone 13. The leaker also said that Samsung is supplying circuit boards to Apple, so more proof that Apple is going to use an LTPO display panel from Samsung.
LTPO display panels are very advanced and they are super thin, so this will allow Apple to easily integrate into their iPhones. Another benefit of LTPO panels is their reduced power consumption numbers. LTPO panels can vary their refresh rate as required, so they can save power by running at low refresh rates when nothing is happening on the display.
A DigiTimes report claimed that the LTPO panels Samsung is going to provide Apple will reduce power consumption from the screen by 15% to 20%.
The new display tech Apple is going to use for iPhone 13 lineup will also allow Apple to have an always-on display feature. Since they consume less power, an always-on display should be a no-brainer for Apple.
Specs and Internals
Every iPhone generation has come with improvements on the inside over the predecessor. These include new, more powerful processors which is expected, sometimes faster RAM and Storage, and sometimes bigger batteries too.
So, on the iPhone 13, you can expect it to have the new A15 Bionic chip that will improve on the already very powerful and excellent A14 Bionic. The production for the A15 Bionic is scheduled to start in May. The A15 Bionic will be built on TSMC's 5nm (nanometer) process, so we can expect a boost in performance in performance and efficiency.
When it comes to RAM, Apple will provide 4GB RAM on the iPhone 13 and you can expect storage options to range from 64 GB to 512 GB. Jon Prosser, an analyst has reported that there could be a 1 TB version of the iPhone 13 Pro Max, but it is almost certain, you won't find it on the regular iPhone 13.
The iPhone 13 is also going to come with a huge boost for its wireless connectivity potential. There has been some documentation revealed that Apple plans to use Qualcomm's X60 5G modem in upcoming iPhones, which almost surely include the iPhone 13.
This 5nm X60 modem from Qualcomm and integrates directly with a phone's chipset, reducing the area taken inside and will also reduce battery drain. These X60 5G modems are also expected to improve 5G performance as they support and combine both, mmWave and sub-6Hz simultaneously. A report from DigiTimes also confirms that iPhone 13 will get the Qualcomm X60 5G modem.
And finally, iPhone 13 is also expected to come with Wi-Fi 6E. This is a variant of Wi-Fi 6 and this 6E will offer even faster wireless speeds. It will also be better for battery drain.
Cameras
Cameras are something that is always looked at closely when it comes to a new lineup of iPhones. There are quite a few improvements expected for the 2021 iPhone lineup. The regular iPhone model is expected to come with a dual-camera setup, a wide lens, and an ultrawide lens.
Apple is expected to introduce sensor-shift stabilization on all its 2021 iPhones which includes the iPhone 13. This introduction will provide improvements in low light performance and image stabilization by reducing camera shake. This rumored feature is expected to be available on the wide lens of the iPhone 13.
Barclays analysts believe that all iPhone models in 2021 will come with an upgraded ultra-wide camera lens with a wide f/1.8 aperture. This upgrade is going from a 5-element lens to a 6-element lens, and this is possible due to design and production advantages.
The iPhone 13 as believed by Ming-Chi Kuo will feature the same 7P lens found from the iPhone 12 Pro Max, which is a wide-angle lens with an f1.6 aperture. This will improve camera performance for the iPhone 13 in a lot of situations, especially compared to the iPhone 12.
All this improvement to the camera comes at the cost of increasing the size of the camera by 0.9 mm. The camera bump is also expected to protrude a bit more as a result of this improvement to the iPhone 13's camera.
Leaker Max Weinbach claims that the iPhone 13 will have astrophotography camera capability which will help in capturing the sky particularly well at night. The same leaker also reports that there will be a special mode that gets activated when the iPhones 13's camera is pointed towards the sky. This mode will adjust exposure allowing it to detect moon, stars, and other celestial objects better.
Weinbach also says that the upcoming iPhone 13 will be able to take Portrait Mode videos which can be very useful for budding cinematographers. This is possible due to the LiDAR scanner on the back of the iPhone 13.
The new generation of iPhones including the iPhone 13 will use the LiDAR sensor extensively for portrait mode. The regular iPhone didn't have a LiDAR sensor, but Apple is planning to include one on the regular iPhone model this time out. This LiDAR sensor will measure the light distance and pixel depth of objects as far as 5 meters away. It will also improve the augmented reality and autofocus of the iPhone 13.
Software
Every iPhone launch comes with a new version of iOS too. This year along with the iPhone 13 lineups, Apple will launch iOS 15. There's not much news about the upcoming version of iOS 15, but we can be sure that it will be revealed at WWDC 21 in June and launch with the iPhone in September.
Something we would love to see is a feature that appeared in an Apple patent called predictive charging notifications. This system will learn about phone usage and charging habits and then warn you when to charge and maintain good health of the overall battery life too. Another feature that would be amazing on the iPhone 13 is something I mentioned already, an always-on display feature.
Battery and Charging
Talking about battery drain, there are some rumors about the batteries of the upcoming iPhone 13 lineup. The iPhone 12 lineup came with batteries that were decent but nothing special. All phones in the iPhone 13 lineup will come with larger batteries, which will improve battery life. Apple is also trying to save space by integrating the SIM slot into the mainboard and reducing the front camera module size too.
A report from Ming-Chi Kuo has shed some light on the batteries of the iPhone 13 lineup. They are going to be equipped with something known as soft battery technology, this will offer increased battery capacity without an increase in footprint size.
There haven't been any rumors or leaks about charging speeds for the iPhone 13. This means that the iPhone 13 will be stuck with 20W charging speeds when wired, or 15W when wireless. There is some bad news though, Bloomberg has reported that the iPhone 13 won't include reverse wireless charging. This means that you can't charge accessories like AirPods and Apple Watch using the wireless charging set up of your iPhone.
So this is some great news on the battery front for the iPhone 13 lineup. There is no news on the capacities yet, but we are expecting it to be a few hundred mAh's higher. But along with the new processor, better 5G modem and larger battery capacities, I have to say, I am very excited.
iPhone 13 Leaks – Release Date and Pricing
Finally, let's talk about the release date and pricing of the new iPhone lineup. Apple will be following the same pattern as before, so we can expect the iPhone 13 to hit shelves on the 4th Friday of September, which would be September 24 this year 2021.
Last year, coronavirus-related delays set back the iPhone 12 release by approximately two weeks to October 13. But according to Apple analyst Ming-Chi Kuo, this year we can expect the iPhone 13 to have a normal release schedule.
This is further backed by the fact that the A15 Bionic chip is reportedly ahead of schedule and will start production soon, that is later this month. We will also get a hit at some of the features of the iPhone 13 when Apple shows off its iOS 15 at the WWDC 2021 on June 7.
When it comes to pricing, we can expect Apple to maintain the same prices as last year. So the iPhone 13 will start at $699. This is good news for all consumers as no one wants the price to increase. Even for consumers of other brands, because if Apple increases pricing other brands tend to increase their prices too.
iPhone 13 Leaks – Takeaway
The iPhone 13 lineup is shaping to be exciting. There has been something that was particularly not what I expected a few months back. I was expecting the iPhone 13 lineup to be the first portless phone, but they won't be. While I was very excited at how a portless iPhone would do in the market, I am still excited for 2021's iPhone lineup, just a tad bit less.
We can expect the iPhone 13 to improve on all fronts compared to the iPhone 12. The display is going to be a lot better thanks to LTPO display tech. The notch will reduce in size. Touch ID might make a return. The battery will hopefully increase in capacity. A new processor that will be faster. Camera improvements to some of the best cameras on a phone. And more.
All this makes me excited for the iPhone 13 lineup and especially the regular iPhone 13 since it is the best value you can get from a new generation of iPhones. These are all rumors and leaks so we have to take this information with some salt. But these leakers and analysts have always seemed to get it right, so I am very optimistic and excited for the 2021 iPhone 13. Check out our latest info on the iPhone 13 Leaks.
Frequently Asked Questions
Is there a new iPhone coming out in 2021? Or will Apple skip the iPhone 13?
There is certainly a new iPhone coming this year but there have been doubts about the name of this device. There have been rumors that Apple might name its next generation of iPhones as the iPhone 12S lineup, but it seems unlikely. So there will be an iPhone lineup this year, and they will almost surely be named iPhone 13.
Is the iPhone 13 waterproof?
iPhone 13 hasn't launched yet, but I am 100% sure that it will be like every single one of its predecessors for the past few years. Check out our latest info on the iPhone 13 Leaks.
Should I wait for the iPhone 13?
If you need a new iPhone right now, then go get the iPhone 12. If not, I would advise you to wait for the iPhone 13 as it seems to be better in every aspect. You might also get Touch ID, a smaller notch, and a significantly better battery which is worth waiting for.
Also Read: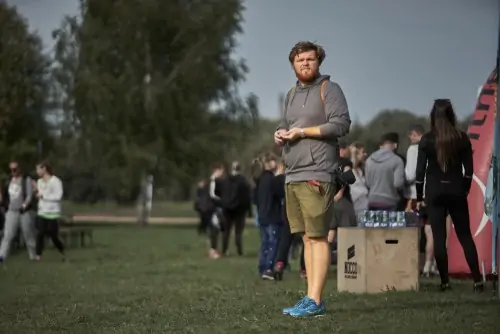 Alan Urban is the Editor-in-chief of Stupid Apple Rumours and often proclaims that he's " Apple's number one fan."
In addition to keeping up with the latest Apple news, he also reviews Apple products and creates user-friendly guides.  When not subjecting Apple Devices to crazy stress tests, he's usually playing games on Apple Arcade