It's not even 24 hours since Apple has revealed their new M2 iPad Pro and rumors are already beginning to surface that the 11-inch and 12.9-inch iPad Pro models will receive OLED displays in 2024.
Rumors Suggest That an iPad Pro with OLED Display is Coming Soon
Days before the launch of the new iPad Pro, DSCC Analyst Ross Young went on twitter to reiterate his belief that the 11-inch iPad Pro will not receive the mini LED display and low and behold, his prediction was on point.
Today, Young is back at it again, but this time he's taken to Twitter to reveal that Apple will most likely introduce the OLED display on both the 11-inch and the 12.9-inch iPad Pro in 2024. 
Compared to mini LEDs, OLED displays are more power efficient which can help improve battery life and the specific OLED that Apple is planning to use in the 2024 iPad Pro is expected to follow a two-stack tandem structure where two RGB emission layers will be layered one on top of each other to improve brightness.
Young had earlier surmised that Apple was holding back the mini-LED display from the 11-inch iPad Pro as it was proving difficult to differentiate between the 11-inch iPad Pro and the premium 12.9-inch iPad Pro.
Based on a comment from a Super Follower and a response from Young, we can expect the new 11-inch and 12.9-inch iPad Pro with OLED to hit the shelves in the first half of 2024.
Apple launched their new 11-inch and 12.9-inch iPad Pro via press release yesterday. The 11-inch Pro comes with a 11-inch Liquid Retina Display whereas the 12.9-inch Pro comes with a 12.9-inch Liquid Retina XDR Display.
Both devices are available on pre-order and they will be available in your nearest Apple store from the 28th October.
M2 iPad Pro Arrives with Support for Wi-Fi 6E and a New Pencil Hover Feature
Apple's 10th-Gen iPad Arrives with an Overhauled Design and More Colors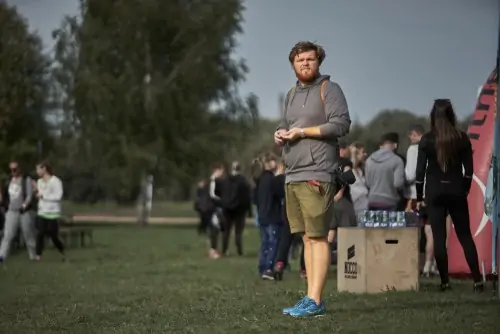 Alan Urban is the Editor-in-chief of Stupid Apple Rumours and often proclaims that he's " Apple's number one fan."
In addition to keeping up with the latest Apple news, he also reviews Apple products and creates user-friendly guides.  When not subjecting Apple Devices to crazy stress tests, he's usually playing games on Apple Arcade