In his most recent Power On newsletter, journalist Mark Gurman reported on the new MacBook Pro and iPad's that are expected to be released later this month.
He also revealed that Apple is working on an iPad docking accessory that can turn the iPad into a Smart Home display and it might receive a launch date sometime next year.
iPad Docking Accessory for the Home?
According to Gurman, the new iPad docking accessory that Apple is currently working on is expected to be sold standalone and will let users turn their iPad's into a Smart Home hub control station.
This comes after Google recently announced that they would offer a magnetically charging speaker dock that can be attached to the new Pixel Tablet, essentially turning it into a smart home display.
He expects that the release will take place in 2023 and that the iPad docking accessory will allow users to control functions of their home through the Home app, let users make FaceTime calls and much more.
He also stated that Apple has already developed prototypes of the docking accessory and rather than it being a stationary device, the new docking accessory looks like it can simply be attached to the iPad for a Home hub experience on-the-go.
In his latest Power On newsletter, Mark Gurman wrote,
"I'm told that Apple is working on bringing similar features to the iPad as soon as 2023. As I reported last year, Apple is exploring a standalone device that combines an iPad with a speaker hub. The idea is to provide some equipment that users can put on the kitchen counter, living room, or nightstand. However, Apple is also working on iPad dock accessories that can be sold separately, and it will do most of the same things."
Apple is also expected to release the new full-size HomePod in 2023 and according to earlier reports, the new full-size HomePod will have a new display and a faster processor, but will carry the same size as the original speaker.
Gurman's notes also reveal that there are plans to release a new HomePod next year and it goes to show that Apple truly wants to develop strong Home products that can compete with the likes of Amazon and Google in the Smart Home segment.
Developer Consultation Event "Ask Apple" to Take Place Between October 17 – 21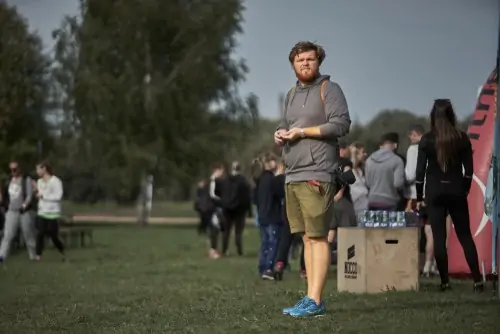 Alan Urban is the Editor-in-chief of Stupid Apple Rumours and often proclaims that he's " Apple's number one fan."
In addition to keeping up with the latest Apple news, he also reviews Apple products and creates user-friendly guides.  When not subjecting Apple Devices to crazy stress tests, he's usually playing games on Apple Arcade