Apple's AirPods have undergone a transformation in popularity over the years, evolving from a niche gadget to a cultural phenomenon. But, is Apple going to release new AirPods?
As the world eagerly awaits the next move from Apple's innovative audio lineup, rumors of new AirPods are causing excitement among tech enthusiasts.
We will explore the possibilities of Apple's upcoming AirPods releases, including the highly anticipated AirPods Max 2 and the potential game-changer, the AirPods Lite.
A Look Back: AirPods Evolution
In 2016, Apple introduced the first-generation AirPods, sparking little interest at first. However, by 2018, memes and cultural references began to boost their appeal, leading to a surge in popularity.
Subsequent updates, such as the second-generation and Pro versions in 2019, and the AirPods Max in late 2020, solidified their place as a must-have accessory.
The current lineup consists of three models: the standard AirPods, AirPods Pro, and AirPods Max.
While Apple doesn't follow a strict annual update schedule for each category, they generally introduce new AirPods each year. Let's examine when each model received its latest update:
September 2017: 1st-gen AirPods launched
March 2019: 2nd-gen AirPods launched
October 2019: 1st-gen AirPods Pro launched
December 2020: 1st-gen AirPods Max launched
October 2021: 3rd-gen AirPods launched
September 2022: 2nd-gen AirPods Pro launched
What's Next: Predictions for 2023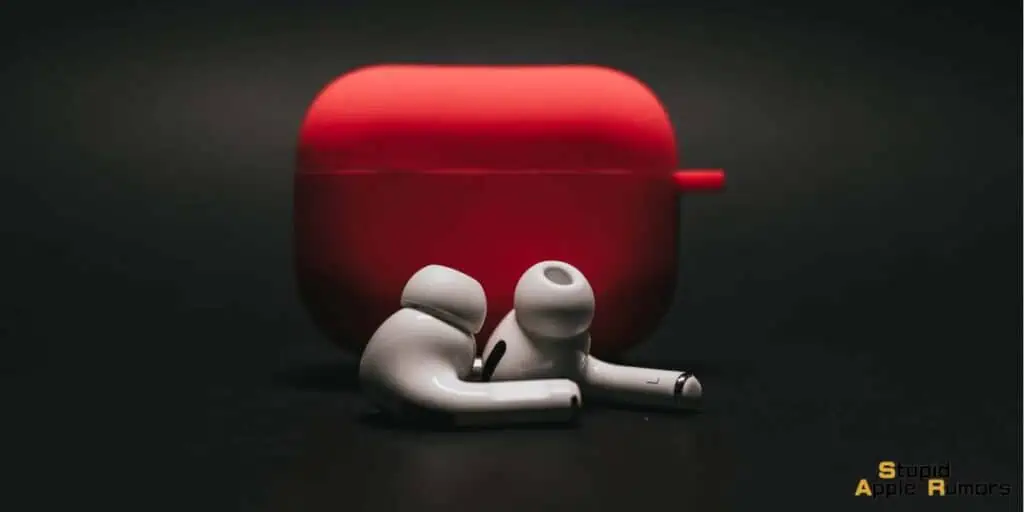 As 2023 unfolds, all eyes are on Apple's next moves.
Based on past trends, it appears the AirPods Max 2 is the most likely candidate for an update, as it's been more than two and a half years since its launch.
This update is expected to address limitations, such as the inability to play Apple's hi-res lossless audio.
However, the biggest buzz surrounds the rumored AirPods Lite, also known as AirPods SE.
Analysts have hinted at a sub-$100 price point, aiming to offer budget-conscious consumers a more affordable option.
These AirPods Lite may not arrive until 2024 or 2025, but there are clues suggesting we might see them sooner.
Code in iOS 16.4 references new AirPods with the model number A3048, leading to speculation about their imminent release.
If these cheaper AirPods hit the market, they are expected to offer budget features while potentially replacing the existing AirPods 2 model.
Is Apple Going to Release New AirPods? Features to Anticipate
Apple fans are eagerly awaiting the potential features of the new AirPods. Key improvements might include:
1. Lossless Audio Support: Apple's hi-res lossless audio feature, introduced in 2021, could be brought to the AirPods Max 2 to enhance the audio experience.
2. USB-C Charging: The shift from Lightning to USB-C across Apple's product range may result in USB-C charging cases for all AirPods models in 2023.
3. Temperature Sensor: Apple's interest in incorporating a temperature sensor to measure body temperature could add value to the new AirPods.
4. Hearing Health: There are rumors that Apple is looking at adding a hearing test feature to allow the AirPods to screen for hearing issues.
What to Expect from the AirPods Lite?
While Apple has not officially confirmed these reports, tech enthusiasts are eager to learn more about the possibility of a more affordable addition to the AirPods lineup.
AirPods Lite Release Date Rumors
Although no official release date has been announced for the AirPods Lite, various reports and industry analysts have shed some light on the matter.
Analyst Jeff Pu mentioned a "cheap pair of earbuds" back in January, referring to them as the "AirPods Lite."
Ming-Chi Kuo, a reputable Apple analyst, has further fueled these rumors, predicting that the next-generation AirPods could arrive in the second half of 2024 or the first half of 2025.
Given Apple's historical pattern of launching AirPods in the latter part of the year, a release in the latter half of 2024 seems plausible. However, production challenges and unforeseen obstacles could potentially affect the timeline.
AirPods Lite Price Predictions
Pricing details for the AirPods Lite are still speculative, but industry analyst Ming-Chi Kuo suggests that Apple might target a $99 price point, undercutting the current cheapest AirPods 2 model by $29.
Considering Apple's goal of offering a more wallet-friendly option, a significant price reduction from the current benchmark of $129 is likely.
AirPods Lite Design
As for the design, it's speculated that the new AirPods Lite will carry the same form factor as the current lineup of AirPods with the in-ear design.
The sensors will again be embedded in the long stems of the AirPods and unlike the AirPods pro 2 with interchangeable silicone tips, to keep costs low, Apple might consider skipping it with the AirPods Lite.
AirPods Lite Features
Potential features at this price range may include IPX4 waterproofing, Bluetooth 5.0, and a battery life comparable to the AirPods 2.
However, advanced features such as spatial audio support and wireless charging may be omitted to differentiate the AirPods Lite from higher-end models like the AirPods 3 and Pro.
What to Expect from the AirPods Max 2?
Apart from the AirPods Lite, Apple is reportedly preparing to launch the highly anticipated AirPods Max 2, the second-generation noise-canceling headphones.
Tech enthusiasts are buzzing with excitement over potential upgrades, including new color options, lossless audio support, and minor design improvements.
Here's what we know so far about the AirPods Max 2
AirPods Max 2 Release Date Rumors
The original AirPods Max made their debut on December 15, 2020, after experiencing delays in production and design.
Speculation about a potential AirPods Max 2 surfaced in 2022, with some hoping for a release alongside the iPhone 14 and AirPods Pro 2 in September of that year. However, no such announcement occurred.
Recent leaks and remarks from reputable analysts suggest that the AirPods Max 2 may arrive sometime in the second half of 2024 or even 2025.
While this might be an unusually long gap between product generations for Apple, it could signal more significant improvements.
AirPods Max 2 Price Predictions
The original AirPods Max had an initial price of $549 making them a premium offering. Despite the high cost, they quickly sold out, indicating strong demand.
While there are no confirmed price leaks for the AirPods Max 2, it is expected that they will maintain a similarly steep price tag.
Rumors suggest that Apple might consider reducing the price for the AirPods Max 2, as concerns arose that the first generation was priced too high.
Some speculate that the price for the second generation could be around $449, but nothing is certain at this stage.
AirPods Max 2 Design
Apple is renowned for its sleek designs, and the first-generation AirPods Max showcased the company's commitment to premium aesthetics.
Available in five finishes, including Silver, Blue, Space Gray, Pink, and Green, Apple may introduce new colors in the AirPods Max 2.
Rumors suggest that the tech giant could utilize colors from the 2021 iMac Pro lineup, such as Yellow, Orange, and Purple, or even introduce a Product (RED) edition.
Patent filings have even hinted at a new case design with magnetic clasps for improved security.
AirPods Max 2 Specifications
The original AirPods Max boasted impressive features, such as active noise-cancellation, Adaptive EQ, spatial audio with dynamic head-tracking, and two Apple H1 chips capable of adjusting processing up to 200 times a second.
However, they lacked support for lossless audio quality tracks on Apple Music.
The AirPods Max 2 may address this issue by incorporating new optical audio transmission technology, enabling lossless audio transmission.
Apple could also enhance the noise-canceling technology, improving the detection and mitigation of audio howl, resulting in a more natural sound profile.
Expectations for the AirPods Max 2 include a potential "Find My" feature for locating misplaced headphones and an IPX4 rating for better protection against moisture and sweat during workouts.
Related