Apple has consistently raised the bar with its innovative products and groundbreaking advancements.
One such offering that captured the imagination of users worldwide was the introduction of the AirTag – a compact, Bluetooth-enabled device designed to help users track and locate their belongings with unparalleled precision. 
As the initial excitement settles, a question looms large in the minds of tech enthusiasts and Apple aficionados alike: Is Apple Coming Out with an AirTag 2?
With whispers of potential upgrades and enhanced features, the anticipation surrounding the prospect of a successor is palpable.
In this article, we embark on a journey through the rumor mill, dissecting speculations, and examining the evidence to uncover whether the AirTag 2 is indeed on the horizon.
Also check out: Do You Have to Pair The Optical Inserts with the Vision Pro?
Is Apple Coming Out with an AirTag 2?
Yes, word on the tech grapevine is that Apple might be dropping the AirTag 2 next fall. It was earlier rumored to be released sometime in 2025 by X user @LeaksApplePro, but based on recent findings, it's safe to say that we might get an upgrade to the current AirTag soon.
When Will Apple Release the New AirTag 2?
Ming-Chi Kuo, a pretty reliable Apple analyst, has suggested that production could start in late 2024.
Interestingly, he thinks Apple plans to do more with AirTag, possibly integrating them closely with their Vision Pro headset for a whole new experience in spatial computing.
While we don't have all the nitty-gritty details yet, it sounds like a big step forward in Apple's tracking tech!
AirTag 2 – Everything We Know So Far!
Here's everything we know about the AirTag 2:
Design – Based on current information there seems to be no changes being made to the design of the AirTag.

However, there have been discussions about slightly modifying the accessibility of the battery compartment.

It's also possible that the AirTag 2 might me more durable than its predecessor and that it might come with a IP68 waterproof rating over the IP67 that the current gen AirTag is rated at.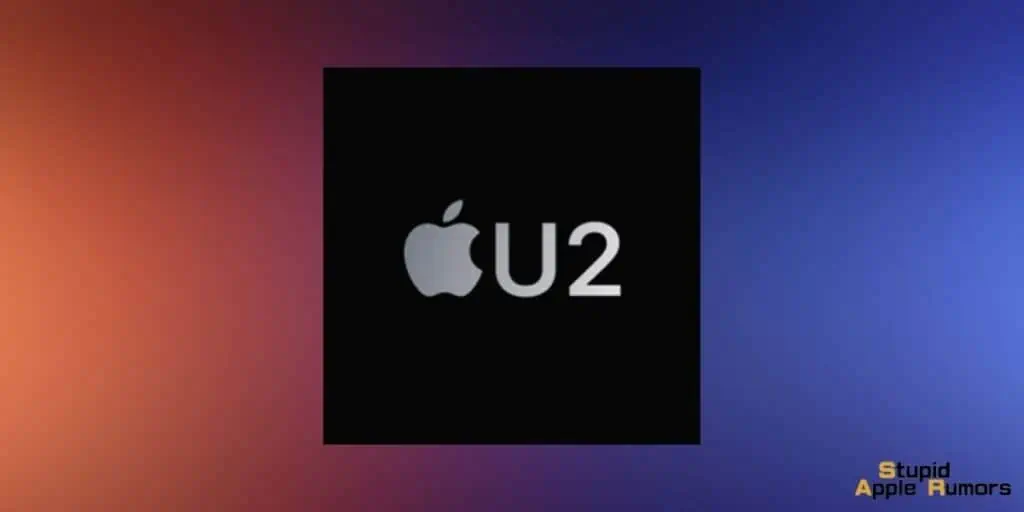 Advanced Ultra Wideband Chip – Amidst rumors of Apple incorporating an upgraded Ultra Wideband chip (U2) in the upcoming iPhone 15 models, it is highly likely that the AirTag 2 will also benefit from this enhanced chip.

An evolution of the U1 chip could lead to significant improvements, potentially offering superior accuracy and efficiency, all while consuming less power.
How Much Will the AirTag 2 Cost?
The speculated pricing for the AirTag 2 aligns with Apple's typical product release strategy.
It's anticipated that the new version will maintain a similar price point to its predecessor, with any notable reductions reserved for the older model.
If this trend holds, the AirTag 2 may be offered at $29 individually or as a bundle of four for $99. As for the original AirTag, they could see a price drop to $19 each until stocks are depleted.
This strategy allows Apple to provide an accessible entry point for users while encouraging adoption of the upgraded version.
Keep an eye out for official announcements from Apple for the confirmed pricing details.
Will the AirTag 2 Work with the Vision Pro?
Yes, according to analyst Ming-Chi Kuo, the AirTag 2 is expected to be compatible with the upcoming Apple Vision Pro headset.
Kuo has highlighted that Apple is aiming to create a new ecosystem centered around spatial computing, with the Vision Pro serving as a core component that integrates with other devices, including the AirTag 2.
This integration suggests a seamless interaction between the two devices, potentially enhancing the overall user experience.
Last year, reports surfaced regarding Apple's integration of code into iOS version 13, implying a forthcoming capability to locate AirTag using augmented reality (AR) visualizations.
This development strongly suggests that the anticipated AirTag 2, boasting AR-enhanced locating features, is poised for seamless integration within the Vision Pro's mixed reality environment.
It's worth highlighting that the AR functionalities of the AirTag 2 may also extend to Apple's iPhones, leveraging their advanced cameras adept at AR visualization.
This implies that iPhone users may have the ability to locate their AirTag 2 devices via AR visual displays employing their device's camera.
Though detailed specifications remain limited at present, Apple's concerted efforts to harmonize its product ecosystem with the impending Vision Pro are palpable.
What to Expect from the Upcoming AirTag 2 in 2024?
The anticipation surrounding the release of AirTag 2 is growing stronger everyday, and based on the latest information available, there's a bit to expect when it launches.
From small upgrades to its design, to the use of the new U2 chip and its integration in the AR/VR environment, the AirTag 2 will not fail to amaze buyers next year.
However, we can only hope that Apple takes a few more pointers into consideration such as shared access so that family members can track the device using their iPhone or iPad (as one user on Reddit commented), and a possible upgrade where the AirTag 2 is compatible with Android devices and not just iOS.
Only time will tell. Until then stay tuned for more information on the AirTag 2 as and when they come out!
Related