Apple recently launched their new iPhone 14, it's not even a month that they are on sale and we're already hearing rumors that there's going to be an iPhone 15 next year with a whole bunch of new features and changes.
While there's still a long way to go and nothing has been confirmed or guaranteed, we're getting reports that Apple might switch over to USB-C, which is a sensible move considering the new laws passed by the EU now make it mandatory for companies to sell phones and earphones with a standard USB-C port by the end of 2024.
Keep in mind that all these are speculations I've collected from reports and leaks around the web and since the device is still in the pipeline, anything can change at any time, but I'll keep you informed as the production progresses.
Read on to find out all the rumors and leaks I was able to gather on the new and upcoming iPhone 15.
iPhone 15 Rumors, Leaks and a Possible "Ultra" in the Works?
Rumors Around the iPhone 15 Design
Rumors surrounding the iPhone 15 suggest that there aren't going to be major design changes to the look of the device, but there will be some key upgrades in terms of display, ports and cameras on the iPhone 15.
In a tweet from earlier this year DCAA analyst Ross Young shared a roadmap that highlights the technical changes which will be made to the iPhone 15 and that the entire iPhone 15 range will receive the pill and hole cut out on the display.
As there has been no major news on the sizes of the iPhone 15 display, we're going to assume that Apple will most likely have the same 4 variants available next year; two 6.1" standard iPhone 15's and two larger 6.7" iPhone 15 Pro models.
Apart from this, we also heard from a reliable source that Apple is going to consider switching their lightning port to a USB-C port in order to comply with the new EU laws.
Back in May, Ming-Chi Kuo first brought up the possibility that Apple will replace the lightning port and switch over to USB-C.
This was also confirmed by Mark Gurman in his Power On newsletter, so it's safe to say that Apple will most likely consider switching over to the new USB-C model across the board.
Though Apple can still retain the lightning port on devices shipped to other countries, it doesn't look like the company will take that approach as it will be a complete waste of resources with no actual monetary gain.
iPhone 15 Will Not Have Touch ID
There have been rumors on Apple contemplating bringing back Touch ID back to their iPhone flagships, but as I covered earlier, the iPhone 15 will not receive Touch ID and will continue to use Face ID.
Apple is also experimenting with an under-display Face ID feature, but the technology is not there as yet and we can expect to see this feature post 2025.
It's also expected that the entire iPhone 15 range will feature the Dynamic Island that was recently introduced in the iPhone 14 Pro models which is a good move in my opinion.
Is Apple Going to Use the New Periscope Camera?
From as early as September I've heard stories that Apple is going to replace the 48 MP camera on the iPhone Pro models with an all new camera and image processor.
Back in 2017, Patently Apple spotted that Apple had filed a patent for a Periscope lens design that they're planning to use in the upcoming iPhone's.
The design is referred to as the folded camera and according to Apple, there will be two prisms instead of just one.
While Ming-Chi Kuo predicted back in 2020 that Apple would most likely use this design in their 2022 iPhone models, we didn't get to see it with the iPhone 14 range and new reports suggest that Apple is considering using the periscope camera in place of the 48MP camera on the iPhone 15.
It's not certain whether Apple is going to use this camera setup across all 4 variants of the iPhone 15 but we can expect to see it make its debut on at least the iPhone 15 Pro range.
Analysts also claim that only the iPhone 15 Pro variants will feature the periscope lens with 5x zoom and that Apple is currently in talks with Lante Optics to be the primary supplier of these new lenses.
With the launch of the iPhone 15 set nearly a year from now, there's a lot that can change and Apple can only confirm if the iPhone 15 will come with a periscope lens once the deal has been closed with the other parties.
iPhone 15 Expected Processor
The iPhone 15 Pro range could be the first device to use an A17 chip that's built on the new 3nm processor that TSMC is working on.
From what I can tell, these chips are designed to enhance user experience and boost performance of the device by up to 15% while minimizing power consumption by around 30%.
It's also likely that Apple will consider using the new 3nm A17 in the Pro models whereas the standard iPhone 15 models will receive an enhanced version of the A16 instead.
iPhone 15 Ultra – Everything We Know so Far
Aside from the iPhone 15, I've also been picking up chatter about a new iPhone model in the making and it's possible that the speculated iPhone 15 Ultra may just replace the Pro Max.
Notably, Mark Gurman from Bloomberg reported that Apple is planning on releasing an iPhone 15 Ultra next year and this has also been forecast by Ming-Chi Kuo who believes that Apple will focus on creating a differentiation between the iPhone 15 Pro and the iPhone 15 standard models.
It's also rumored that the iPhone 15 Ultra will retain the 6.7" screen used for the Pro Max phones and that it will come with the Dynamic Island.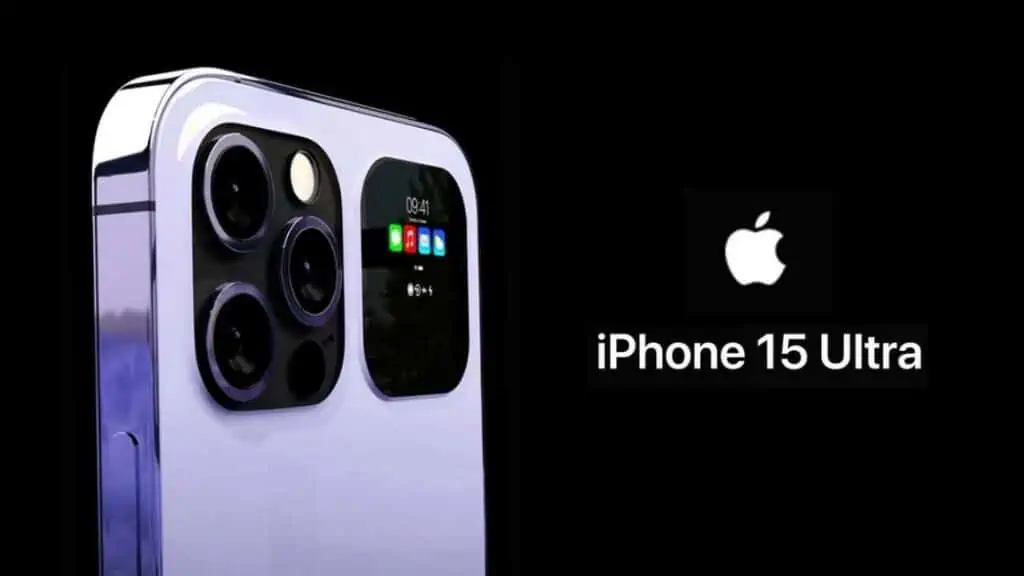 I did pick up on another speculation which suggests that the iPhone 15 Ultra will feature a new titanium alloy body, something that didn't pan out with the iPhone 14, but it makes sense on a device built for extreme use.
Also, LeaksApplePro reported that Apple is currently working on 8K recording and ways to improve the battery by up to 3-4 hours which we could possibly see in the new iPhone 15 Ultra.
The iPhone 15 Ultra is also expected to come with the new Periscope camera, the 3nm A17 bionic chip, and could be the first iPhone to be "portless" by skipping out on ports altogether.
From what I can tell based on the rumored specs, the iPhone 15 Ultra could carry a price-tag of over $1,199 and might arrive sometime in September next year alongside the other devices in the range.
iPhone 15 Outlook
With a little less than a year to go until Apple's next round of launches, I expect there to be a lot more rumors and leaks to pop up during this time and i'm still eagerly waiting to see what else Apple has to offer.
The expected introduction of USB-C could be a complete game changer and the use of a 3nm chip could catapult Apple over other manufacturers in terms of speed and sheer performance.
Lets see what else emerges from the woodwork and I would like to hear more on improvements made to the new range, but considering that there's still a year to go, there's enough time left for new rumors and leaks to pop up.
Also Read:
iPad Pro Leaks | Latest Rumors, Release Date, Price and More
macOS 13 Ventura | New Features, Updates and What's in Store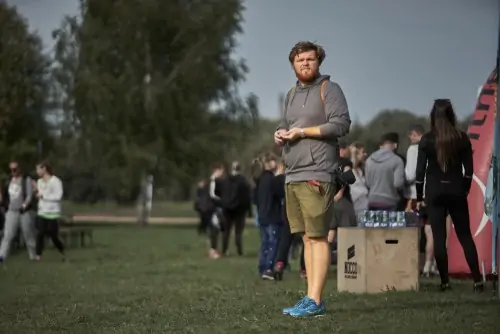 Alan Urban is the Editor-in-chief of Stupid Apple Rumours and often proclaims that he's " Apple's number one fan."
In addition to keeping up with the latest Apple news, he also reviews Apple products and creates user-friendly guides.  When not subjecting Apple Devices to crazy stress tests, he's usually playing games on Apple Arcade