Thinking of playing games on your Apple Device? Check out our entire guide on How Apple Arcade Works!
I've always loved playing games on my iPhone. Not just because I'm bored but mostly because I love playing on an Apple Phone as there's almost no latency or lag while playing even high-end games.
Last year, When Apple launched its much-awaited gaming subscription the Apple Arcade, I immediately jumped at the chance. Check out our guide on How Apple Arcade Works for more details.
Apple Arcade is a premium gaming subscription for iOS and Apple devices that hosts some of the best arcade games in the market right now. This subscription is a godsend as there are always newer games to be played since Apple refreshes its game library rather frequently.
In this article, I'll take you through How Apple Arcade Works and why it is a good idea to opt for their monthly subscription.
Related: How does Apple Trade-in Work?
How Apple Arcade Works
After using Apple Arcade for more than a year on various Apple devices, I found out that:
Apple Arcade is a premium online gaming platform developed by Apple for its range of devices. Apple Arcade was created to give users access to a wide range of online and offline games that can be played either on the Apple TV or on one of the Apple devices such as the iPad, iPhone, and so on.
The games available on Apple Arcade are relatively small in size ranging from 9MB up to 3GB and are available to play only on iOS and not Android.
All you have to do is purchase a subscription to Apple Arcade from within the App Store by tapping on Arcade. You will be provided with the option to choose from monthly subscription packs to yearly subscriptions.
This allows you to download any game of your choice at no additional fee and play them across devices in the Apple Ecosystem.
An advantage of Apple Arcade is that with one subscription up to 6 family members can log in and play against each other.
So here's the thing, Apple has invested in getting Arcade up and running to grab a piece of the gaming market. To have Apple Arcade running smoothly across devices, Apple has built-in controller support into their current operating systems, tvOS 13, iPadOS 13, and iOS 13.
The only time you'd need a network connection with Apple Arcade is when you're downloading games, the rest of the time these games can be played offline, at any time and anywhere. Check out our guide on How Apple Arcade Works for more details.
What is Apple Arcade?
Since its launch in 2019, Apple has gradually been making improvements to Apple Arcade in terms of features and compatibility. A simple platform built into the App Store, Arcade lets you choose from over 100 games to play with more games being added every few weeks.
Currently available in over 150 countries, Apple Arcade is quite similar to the Xbox Game Pass that is available on Microsoft devices or Google's Stadia. The only difference though is that a live internet connection is not mandatory to play games on Apple Arcade.
How to sign up for Apple Arcade
To use Apple Arcade, you need to sign up for the service. This does involve paying a monthly fee of $4.99 or a yearly price of $49.99. Fortunately, this is the only payment that is involved. Once, this is completed you have access to all the games and features of the service.
Most importantly, there are no annoying ads or in-game purchases. Which is honestly, brilliant in this day and age. To sign up, simply follow these steps.
For iPhone and iPad
First of all, you will need iOS 13 or later. So, update your iPhone or iPad. And if you have an older version, then you are better off heading down to Apple Trade and getting the latest device immediately as all future Apple services will require you have a device that is an iOS 13 or later.
Anyway, you can launch the Arcade from the App Store.
You can see it in the bottom menu bar.
Once you tap it, it will offer a free trial for 1-Month after which it will be $4.99 a month or $49.99 a year. We recommend you test it out for a month with a monthly trial and only commit to a yearly plan if you find yourself using it often during the first year.
To start the trial, confirm and then sign up for Apple Arcade.
For Macs with macOS Catalina and later
The process of signing up is the same. However, for Mac with macOS Catalina or later, you can find Apple Arcade on the sidebar in the Mac App Store.
Once, you sign up for the trial.
All you need to do is enter your Apple ID credentials and buy the service.
Now you can play the game of your choice.
How To Use Apple Arcade – Features
Apple Arcade is known to be your one-stop destination for over a hundred games that can be easily accessed from your handheld device. There are a few notable features that make Apple Arcade unlike any other. Check out our guide on How Apple Arcade Works for more details.
With Apple Arcade, you are given unlimited access to all the games that are available in the Arcade section of the Apple App Store.
You can rest assured that there are no in-game purchases or annoying Ads to disrupt your gameplay experience.
Games can be downloaded cross-device and can be played with or without an internet connection making them ideal for any scenario.
Apple Arcade provides the subscriber with access to allow up to 6 family members to join in on the fun.
A notable feature of Apple Arcade is the ability to cross-save. This allows users to save their game progress on one device such as an iPhone and continue where they left off on another device such as Mac or Apple TV.
Apple Arcade data is private and as a user, you're given the choice to decide if you want to share your data or not.
Apple Arcade works with Screen Time and parental controls, as a parent this gives you the ability to set time limits for each game and restricts certain games that may not be age-appropriate.
Apple Arcade supports the use of wireless controllers which can be connected via Bluetooth such as the Xbox controller, PS4 DualShock, and the MFi gaming controller.
What Games are available on Apple Arcade?
Apple has been known to tie in some of the best game developers and production companies to provide unlimited fun and entertainment for users of all ages. When Apple launched the Apple Arcade, it started with no more than 50 games.
However, they've since added over 100 new games, making it one of the best platforms in the market. Check out our guide on How Apple Arcade Works for more details.
Not only have they worked with big brands but they've also collaborated with indie developers like Bossa Studios, Konami, LEGO, Cartoon Network, Giant Squid, Klei Entertainment, Finji, Mistwalker Corporation, and SEGA to come up with exclusive games only for the Apple Arcade platform.
One of the most amazing things about this platform is that all the games are just on the platform. Meaning there are no iOS games that you would usually find in the Apple store.
Some of the top games available on Apple Arcade are:
Assemble With Care
Assemble With Care is Apple's fun filled puzzle game that we found quite relaxing and a delight to play. The game is short and sweet and thanks to the well scripted voice over, the game gets pretty interesting very fast.
The game is compatible with iPhones, iPads and the Apple TV and it only recently received an update that brings new features and adventures to the game.
It's like a story where Maria who is the main character in the game travels the world to find broken items to fix. You will have to help her fix these things within the game in order to help Maria move on to the next level.
Assemble with care is currently a 651.1mb game on the app store and players can experience the game in over 15 languages.
Sonic Racing
Sega has once again delivered an amazing multiplayer racing game that features Sonic and Friends. In the game, you are given a choice to pick from 15 characters to play and compete with.
This multiplayer racing game requires you to collect Power-Ups and attack the competition by setting up traps all through the game while driving a cool car at high speeds.
You get to decide how to play the game; you can pick from a variety of available modes such as Solo, Multiplayer with Friends, or if you're looking for some serious competition you can go Global. The game includes a total of 15 tracks split across 5 zones which have to be dominated.
Sonic Racing has received a reasonably sized update which includes the following patches to enhance the gameplay, a new Zone that consists of 3 new tracks and challenges, 4 player mode has been added that allows you to play with 4 members in the family, and an overall game engine overhaul.
Sonic Racing can be downloaded from the App Store and is available for iPhone, iPad, and Apple TV users aged 4 and above.
LEGO Brawls
Available for the iPhone, iPad, and Apple TV, Lego Brawls is a fun-packed team action brawler where you get to decide your fate. The game brings out your inner creativity by letting you design your minifig with superhero-like abilities.
As a player, you're allowed to compete in 8 different levels using power-ups you built out of bricks. As you expand your collection of minifigs throughout the game you get to control some of the iconic Lego levels with the assistance of your team.
The latest Halloween update brings to you new game modes, Halloween-themed minifigs, and a new collection screen.
The game requires a minimum of iOS 13 to work and is compatible with a wireless gamepad.
Lego Brawls can be downloaded from the App Store and is available to users 9 and above.
Fallen Knight
A futuristic tale about the descendant of the great Lancelot, Fallen Knight revolves around the journey of Lancelot the 49th as he faces 6 enemy heroes who have had a dark past. The game is designed to reward those who are victorious and punish those who make mistakes.
Fallen Knight lets you write the story of the game as you play, with multiple endings based on the steps you take in the game you're bound to end up at one of the multiple alternate endings.
What makes the game interesting is that when you're done with one version of the ending you can restart the game and pick a different route to take for another storyline.
Available on the App Store, Fallen Knight can be played by users of ages 9 and above and will require a minimum of iOS 13 to work.
Disney Melee Mania
With Disney Melee Mania you get to choose your favorite Disney and Pixar character to fight short 3v3 player battles. It's truly fun and there's loads of level ups and power boosters available for each character that you can get your hands on within the game.
The game consists of 5 minute rounds and there are 17 champions in the roster. You even get to choose different multiplayer modes as well as regular events and there are options to customize your battles how you like.
One good thing is that it offers a cross-platform experience so you can play it on your Mac, iPhone, iPad and Apple TV and still have your progress and gameplay synced.
How to Subscribe to Apple Arcade?
Signing up for Apple Arcade is easy, since there are no apps available for Apple Arcade you will be able to activate and sign up for Arcade within the Apple App Store.
The option for Apple Arcade is only available on devices running iOS 13, iPad OS 13, and macOS. This can be found in the footer of the App Store home screen for iOS and iPad OS whereas on macOS the Arcade option will be located in the left column.
Tapping on Apple Arcade will take you to the Sign-Up page where you can opt for a 30-day free trial, post which the subscription charges are $4.99 for a month and $49.99 for a year.
There are only two requirements for Apple Arcade to work:
A functioning Apple ID
An Apple device that is running on the latest OS.
As soon as the signup procedure is completed, you can proceed to select the games you wish to play. You can download the desired game by
Tap on the name of the game you wish to play
Click on Get to download the game to the device.
Once the game is done installing, simply tap it to launch it
You can also expect the game app's icon to appear on the home page.
If you are planning on running it on an Apple TV, you simply need to access the separate tab for Apple Arcade on your Home screen. You need to follow the above steps to activate it. We do recommend you use it for free with the $4.99 a month plan, just to test the waters.
How can I cancel Apple Arcade?
To cancel your Apple Arcade subscription on iPhone or iPad, follow these steps,
Step 1 Open the App Store on your device.
Step 2 Tap on the profile icon, and enter your Apple ID if requested.
Step 3 Tap on Manage Subscriptions.
Step 4 Select Apple Arcade.
Step 5 Tap on Cancel Free Trial or Cancel Subscription.
Step 6 Confirm cancellation.
To cancel your Apple Arcade subscription on Mac, follow these steps,
Step 1 Open the App Store on your Mac.
Step 2 Click on your profile icon.
Step 3 Click on View Information.
Step 4 Then, click on Manage.
Step 5 Select Apple Arcade from the active subscriptions list.
Step 6 Choose Cancel Free Trial or Cancel Subscription.
Step 7 Confirm selection.
To cancel your Apple Arcade subscription on Apple TV, follow these steps,
Step 1 Open Settings on your Apple TV.
Step 2 Select Users and Accounts and then choose your account.
Step 3 Enter your Apple ID password.
Step 4 Select Apple Arcade.
Step 5 Choose either Cancel Free Trial or Cancel Subscription.
Step 6 Confirm your selection.
How good are the Apple Arcade Games?
Let me be completely honest. Apple Arcade is filled with indie games that are meant for the casual gamer. So, if you are planning on playing something with your children or if you simply want to kill time, then this might be the perfect gaming platform.
You won't see any ads or even find any sort of microtransactions within the games. So, the gaming experience itself is pretty wonderful. Of course, the animation and story might be a bit juvenile.
Now for the cons, this is not the platform for serious gamers. If you're expecting games with high-quality storylines and features, then your way of base. This platform doesn't even have a singular AAA title. You won't be able to stream either as these games are offline.
Does Apple Arcade have Parental Controls?
Although it doesn't seem like it, Apple Arcade has an extensive range of games. And not all happen to be appropriate for all ages. So, if parents or guardians don't want their kids accessing games with gratuitous violence. Then it would be best to set restrictions so that the kids can access only age-appropriate games and content.
It is important to note that Apple Arcade itself does not have Parental control. However, Apple Arcade is automatically added to Apple's inbuilt screen time setting which is where you can set Parental restrictions. But you should ensure that the child's device is part of family Sharing.
How to cancel an Apple Arcade subscription
Those of you who have decided to cancel your subscription for any reason whatsoever can do so in two methods; the easiest way via your mobile device or your Mac
Mobile Device (iPad, iPhone, iPod)
Start by opening the Apple App Store and press on your Profile photo situated in the upper right-hand corner.
Within the profile, tap on Subscriptions to access everything you have subscribed to on your registered Apple ID.
Search for Apple Arcade and tap on the subscription.
Now that you're in, you will be presented with a button to cancel your subscription based on the plan you chose, tap on the Cancel button.
Lastly, you'd receive a cancellation prompt message asking you to confirm the cancellation, press Confirm to complete the process.
Mac
On a Mac start by opening the Apple App Store and click on the icon with the profile picture found in the left corner of the footer.
Once in, press on View Information located on the upper right side of the Account window. You may be prompted to log in or enter your Apple ID password, enter it to proceed.
Scroll down on the Information page to access Manage Subscriptions. Here you'd find the complete list of active subscriptions associated with your Apple ID.
Click on the Edit option found next to Apple Arcade and press the Cancel option which pops up in the middle of the screen.
Tap on Confirm to complete this process and have your Apple Arcade subscription canceled.
How Apple Arcade Works – Takeaway
Apple Arcade has been the talk of the last two years mainly because of its cross-device compatibility and low subscription fee. As you have seen, Apple Arcade is ideal for all age groups and has a wide variety of games available in the App Store for every kind of player.
The article How Apple Arcade works take you through what Apple Arcade is all about along with its important features, signup options, subscription plans, and more.
If there is anything you feel that has been left out or any questions you may have pertaining to this article, please feel free to drop your question/comments below.
How Apple Arcade Works – FAQs
How do you use Apple Arcade?
The easiest way to access Apple Arcade is to open the app store and go to the arcade tab. This arcade tab is usually at the bottom of the screen on iPhones and iPads. On Apple TVs, you can find it on the top of the screen, and on Macs, it can be found on the sidebar. Check out our guide on How Apple Arcade Works for more details.
Does Apple support controllers?
Yes, Apple Arcade allows users to connect supported controllers like PS4, XBOX and MFi-certified controllers. Using Apple Arcade and playing a game on your TV with a controller makes it an extremely enjoyable experience. Compatibility with Apple Arcade games also depends on the game itself as not all games support controllers.  
Can the games be played offline?
Yes, you can download offline titles on Apple Arcade and play them on your device without an internet connection. Not all games support this, but you can check for Offline games on the App Store and download them.
Can you purchase Apple Arcade games separately? 
No, Apple Arcade games cannot be purchased individually from the App Store. You need an Apple Arcade subscription to play the games available on the service. Some of the games in Apple Arcade are available on consoles too. 
How often are games added to Apple Arcade?
New games are added to Apple Arcade every week. These are exclusive titles created for Apple Arcade. These games are also designed to run well on supported devices without any lag or glitches.
What countries is Apple Arcade available in?
Apple Arcade is available in 150+ countries. Almost all countries with an App Store will be eligible for Apple Arcade and its titles. 
Also Read: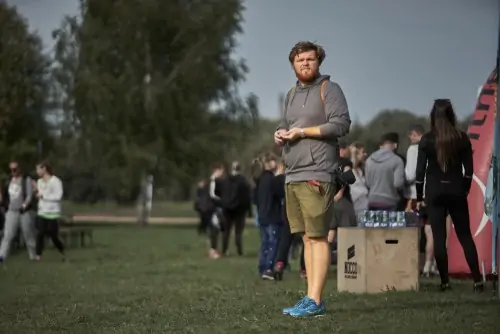 Alan Urban is the Editor-in-chief of Stupid Apple Rumours and often proclaims that he's " Apple's number one fan."
In addition to keeping up with the latest Apple news, he also reviews Apple products and creates user-friendly guides.  When not subjecting Apple Devices to crazy stress tests, he's usually playing games on Apple Arcade