Are you in search of the most powerful and customizable Apple silicon Mac? Look no further than the Mac Studio, a beast of a computer that has taken the tech world by storm.
In this review, we'll delve into the pros and cons of the Mac Studio, discuss its price and availability, explore its hardware and design, analyze its software and performance, and consider available accessories.
Finally, we'll examine the competition and help you decide whether the Mac Studio is the right choice for you.
Pros and Cons of the Mac Studio (2023)
| | |
| --- | --- |
| Pros | Cons |
| Most customizable Apple silicon Mac to date | Overkill for most people |
| Lots of ports | Must purchase peripherals separately |
| Very powerful | Pricey at all levels |
| | You can't upgrade after the purchase |
Mac Studio Review 2023
How much does the Mac Studio cost?
You can find the Mac Studio at a price range of $1,999 to $7,999, depending on the processor you select, the SSD storage capacity and the amount of unified memory you're looking for.
Unfortunately, when it comes to what accessories come with the Mac Studio, peripherals like the Magic Keyboard or Magic Mouse are not included and must be bought separately.
In terms of availability, base models of the Mac Studio are available at different retailers, such as Apple and B&H. 
Availability may vary depending on the specific configuration you choose. If you opt for a more customized option, you may need to wait a little longer than usual for Apple to deliver your customized Mac Studio.
What are the hardware and design features of the Mac Studio?
The Mac Studio is a unique and stylish addition to the Mac lineup, with its distinctive design.
Measuring at 3.7-x-7.7-x-7.7 inches, this compact device is perfectly suited for professionals as it seamlessly blends into any workstation setup.
One of the notable features of the Mac Studio is its well-thought-out port selection. I counted four Thunderbolt 4 ports, an HDMI port, 10GB Ethernet, and a 3.5 mm headphone jack, ensuring ample connectivity options for various peripherals.
It even features a convenient SDXC card slot and two USB-C ports at the front for easy access to external devices.
Efficient cooling is a key aspect of any high-performance device, and the Mac Studio excels in this area.
There are grills on the back and bottom to provide adequate airflow, and the well designed tapered circular base improves the overall cooling mechanism. 
This thoughtful design ensures that the Mac Studio remains cool and performs optimally even during demanding tasks.
While the Mac Studio may not immediately catch the eye like previous Mac Pro models, its sleek and unobtrusive aesthetic offers a sense of understated elegance.
How does the Mac Studio perform in terms of software and overall performance?
I found the Mac Studio to be an incredibly powerful device, offering remarkable software and performance capabilities that make it an excellent choice for professionals like myself who prioritize productivity.
With its M1 Ultra processor, this cutting-edge machine delivers exceptional performance across a wide range of professional workflows.
The Mac Studio is equipped with a 20-core CPU, 48-core GPU, and 32-core Neural Engine. I've personally witnessed its prowess in rendering times, video editing, 3D modeling, and other resource-intensive activities. 
The seamless integration of Apple's custom silicon and macOS further enhances the overall efficiency of the system, resulting in faster app launches, smoother multitasking, and improved power management.
Right out of the box, the Mac Studio comes pre-installed with macOS Monterey, the latest iteration of Apple's operating system.
This combination ensures a seamless compatibility and optimized performance throughout the system.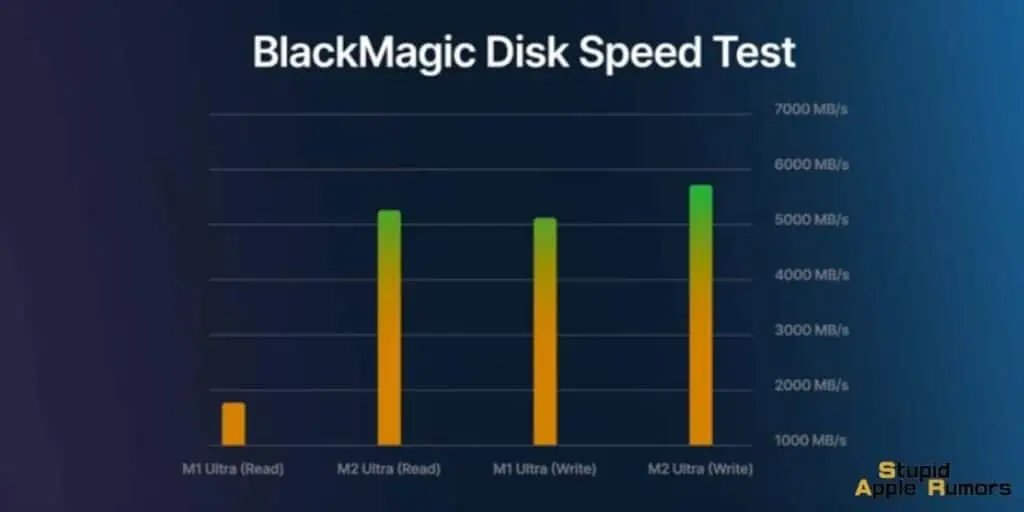 Since upgrading to macOS Monterey, I've gained access to a wealth of new features that have significantly enhanced my productivity and overall user experience.
One standout feature introduced in macOS Monterey is Universal Control, which allows me to effortlessly control and transfer content across multiple devices.
This capability has been a game-changer for me as a creative professional, developer, and everyday user. I can seamlessly switch between my Mac Studio and other Apple devices, streamlining my workflows and maximizing efficiency.
Another valuable addition is the Focus mode, which enables me to minimize distractions and stay in the zone during critical work hours. By activating this feature, I can maintain my focus and accomplish tasks more efficiently.
One thing I can confirm is the Mac Studio is not designed for hardcore gaming.
If you're seeking a powerful computer that can handle a wide variety of games and deliver fast loading times, then the Mac Studio is not the right device for you.
That being said, while the Mac Studio cannot be classified as a dedicated "gaming machine," it can still provide satisfactory performance for casual gamers.
For example, I did have a good time playing less demanding games on Apple Arcade, from the Mac App Store, and even Steam, so there's some hope. 
What accessories can be used with the Mac Studio?
As mentioned earlier, the Mac Studio does not include peripherals like the Magic Keyboard, Magic Mouse, or Magic Trackpad, which need to be purchased separately.
Apple does offer a wide range of accessories that are compatible with the Mac Studio.
Here are a few options you can choose from:
Magic Keyboard: The Magic Keyboard features a slim design, a comfortable typing experience, and backlit keys for enhanced visibility in low-light environments.


Magic Mouse: The Magic Mouse offers a sleek, ergonomic design with multi-touch gestures for easy navigation and a built-in rechargeable battery.


Magic Trackpad: The Magic Trackpad provides a large, multitouch surface for precise cursor control and gesture-based interactions. It supports features like Force Touch and gesture-based scrolling.


Pro Display XDR: For users seeking a top-tier display, the Pro Display XDR offers exceptional color accuracy, brightness, and contrast. With its 32-inch Retina 6K resolution, it is a perfect companion for the Mac Studio's power and capabilities.
What are some alternative options to the Mac Studio?
The Mac Studio's main competition comes from other high-performance desktop computers, both within the Apple ecosystem and from other manufacturers.
Some alternatives you can opt for are:
iMac Pro: Apple's iMac Pro offers a powerful all-in-one solution with a sleek design and excellent performance. It features Intel Xeon processors, dedicated graphics, and a built-in Retina display.


Windows Workstations: PCs running Windows operating system, equipped with high-end components from manufacturers like Dell, HP, or Lenovo, provide alternatives for users who prefer Windows-based workflows or require specific software compatibility.
Should you buy the new Mac Studio?
If you're on the lookout for a top-of-the-line desktop computer that delivers unmatched performance and versatility, the Mac Studio from Apple is a compelling choice that warrants your attention.
With its custom Apple silicon-based architecture and compact design, this powerhouse of a machine is ready to take on any task you throw at it.
What sets the Mac Studio apart is its recent update, introducing the groundbreaking M2 Max and M2 Ultra chips.
These cutting-edge enhancements have catapulted the Mac Studio to new heights, making it an ideal time to consider making a purchase.
On the other hand, if the Mac Studio's price exceeds your budget, don't worry. Apple has you covered with the entry-level Mac mini, starting at a budget-friendly $599.
Equipped with the impressive M2 chip, this compact desktop option provides a similar Apple silicon-based experience, albeit with slightly reduced capabilities compared to its higher-end siblings.
When it comes down to it, investing in the Mac Studio is a decision that hinges on your specific requirements and financial constraints.
Nevertheless, with its unparalleled performance, ample port selection, and recent upgrades, the Mac Studio unquestionably earns its spot as a top contender in the world of desktop computing.
Conclusion:
Ultimately, whether the Mac Studio is the right choice for you depends on your specific needs, budget, and preference for the Apple ecosystem.
If you're a professional in fields such as video editing, 3D modeling, or software development and require the utmost power and customization options, the Mac Studio can be an excellent investment.
However, for casual users or those on a tighter budget, other Mac models or alternative desktop computers may provide more cost-effective solutions.
Remember to carefully consider your requirements, research the available options, and weigh the pros and cons before making a final decision. Happy computing!