Looking for a new Mac that can take your music production to the next level? Read our article on the best Mac for music production to make the right choice.
Macs are some of the best computing devices you can buy, be it video rendering, graphic design, or anything professional. They are also excellent for music production.
Related: Best Video Editing Software for Mac
Student or professional, if you are into music production, then Mac should be on the top of your list of potential devices. And if you have decided to go for Mac, then finding the best Mac for music production can be confusing with so many options.
To make a decision, you have come to the right place, read this article on the best Mac for music production to how to choose the correct Mac for you.
Best Mac for Music Production
Why use a Mac for Music Production
Macs are considered as some of the best tools for music production by many professionals. And the main reason for this is the software. macOS is an excellent OS for music production thanks to software like Logic Pro X and GarageBand.
macOS also works better and has fewer issues when compared to Windows or Linux. This allows for a streamlined workflow. Macs are great devices from a hardware perspective too. They are performant, sleek, and are a complete package. With the new powerful and efficient M1 chips, it only seems to favor Macs' advantage for music production.
Best Configuration for Music Production on Macs
While one of the key reasons why music production on Mac is so good is the software, the hardware is also just as important if not more in some cases. Good hardware is required for a smooth music production experience. Here's what you need in terms of hardware for music production on Macs.
Processor
Music production can require a lot of processing power, particularly when using tons of plugins, effects, and external devices. And for quick render times, the faster the processor the better.
For performance, M1 Macs are much better than Intel Macs. Even from an efficiency standpoint, the M1 Macs are outstanding, so they will provide you with excellent battery life and performance.
If you have to buy an Intel-based Mac, then steer clear of i3 models, i5 or i7 should be the minimum. That being said, all Apple Silicon Macs are good for music production, while M1 Pro and M1 Max can do some serious professional music production.
The only problem with Apple Silicon Macs can be a lack of software support, but let's hope Apple adds native ARM support for all software.
Graphics
While graphics are an important component for any computer, they are not so useful when it comes to music production. This is mainly because music production relies more on processors than graphics.
The only reason a music producer would need powerful graphics would be for some specialized software or for hooking up a bunch of external monitors, which even entry-level Macs would handle well.
If you are someone who dabbles with graphic design or video rendering on the side then, it will be good to invest in a Mac with powerful graphics. For this you can go for an iMac or a Mac Pro, they have discrete GPU options.
RAM
When you are producing music at a professional level, you will need as much memory as possible for the best experience. This is because music software can be hungry for memory, and a lack of memory could hamper your work by slow performance or even crashes.
More RAM will also allow you to work with many instruments and effects and reduce rendering time significantly. I recommend at least 16 GBs of RAM for a good experience but the more the better.
M1 Macs have been praised for their memory management so you might get away with using just 8 GBs of RAM, but I would still recommend getting 16 GB minimum for future-proofing as you can't upgrade RAM later on.
The first M1 Macs (Macbook Air and MacBook Pro 13″) allowed for only 16 GBs of RAM. The newer 14″ and 16″ MacBook Pros allow up to 64 GBs of memory, you won't need so much for music production but if you do video or graphic rendering then go for it if you have the cash.
With some Intel Macs still on sale, you will need more memory when compared to Apple Silicon Macs, but at the same time, Intel Macs can upgrade memory down the line so you can get 16 GB now and increase the capacity later when you can.
So for RAM, go for at least 16 GBs no matter which Mac you are choosing this will offer good performance for now and later down the line. But if you have the cash, get as much as you can, especially with Apple Silicon Macs because they have no option to upgrade later.
Storage
Storage is a simple component that can be overlooked by many. If you don't have fast and enough storage, it can be a headache. While all Macs have speedy storage, the same can't be said about their capacity, especially since each tier of storage costs a fortune.
MacBooks since 2017 have had no feature for storage upgrade so you are stuck with what you get as the storage is soldered on. So make sure to choose enough storage for your projects. My recommendation would be to choose at least 512 GBs of storage. While the 256 GB base version might be fine for some, it's recommended to invest more as you can't increase storage later.
If you are running low on storage you can get an external hard disk or memory card and use a dock to connect them to your Mac. With the new 14″ and 16″ MacBook Pros, you get an SD card reader built-in which is super cool and they have more ports so you can easily connect an external hard disk.
Get at least 512 GBs of storage for music production on Macs. And as always, the more the better when it comes to storage.
Portability
For a music producer, inspiration may strike any time and you can be someone who moves around a lot between gigs. For this, you will need to decide whether you want a portable Mac or not.
If you value portability, get a MacBook Air/Pro or a Mac Mini (you will need a monitor). You can carry these devices around in a backpack so you can easily set up a music production workstation.
Portability is not an option if you are interested in an iMac or Mac Pro, these are powerful workstations that you can take advantage of at your studio or home.
If you have the option to buy only one Mac, then I would suggest you get a MacBook as that is the most versatile option in terms of power and portability.
Ports
Ports are vital for music production especially if you need to attach external kits and devices.
Over the past few years, Apple were aiming for form over function with MacBooks which allowed for incredibly thin and beautiful MacBooks but this came at the sacrifice of ports.
With the new 14″ and 16″ MacBook Pros, you get tons of ports making them some of the best devices to produce music if you need to use kits and devices.
And if you are not going for a laptop form factor, then Mac Minis and Intel iMacs have always had an excellent selection of ports. So if ports are important for your music production workflow, make sure to choose your Mac wisely.
Best Mac for Music Production
Now that we know what to look for in a Mac for music production, here are some of the best Mac for music production.
As I said before, if you can have only one Mac for music production then you have to choose a MacBook. And the MacBook Pro is the way to go because it's better in every way compared to a MacBook Air.
While a MacBook Pro costs much more compared to a MacBook Air, it also offers better performance, more ports, and battery life. Also if you have the cash, go for the 14" and 16" MacBook Pros over the 13" model.
Though the new MacBook Pros with Apple Silicon might not support a few software natively, I would still recommend getting them over the Intel Macs. And when configuring your MacBook, use the tips I provided above.
The Mac Mini might be overlooked by many, but it is easily one of the best Mac for music production. It is small, powerful, quiet, and offers a varied selection of ports that can be vital for some professionals and artists.
The port advantage is huge as music artists would love plugging in devices and other kits that they need. Another advantage of the Mac Mini would be that you can carry it around between your studio and home if you have monitors set up at both places.
Here too, get the M1 Mac Minis over Intel Macs though Inels Macs are closer and sometimes better than M1 Mac Mini because there is no power constraint unlike on a laptop.
If you are looking for a powerful home or studio workstation, then going for an iMac makes the most sense as you dont have to worry about space or power. 27" Intel iMacs are particularly powerful with insane amounts of RAM and storage capabilities along with the ability to run powerful discrete GPUs.
The new 24" M1 iMac looks beautiful, but won't be as powerful as a fully specced Intel iMac, but it is a great low-cost Mac for home studios. Regardless of which one you choose, they are some of the best Mac for music production.
Conclusion
So, there you have it, the best Mac for music production and how to choose them. Almost all Macs are great for music production mainly because of their software. But not all of them can be the best Mac for music production.
The best Mac for music production should be fast, portable, and convenient. This article chooses the best Mac for music production based on the same factors. You can now choose the best mac that you can use to showcase your skills.
Also Read:
Best Animation Software for Mac
Best Split Screen Apps for Mac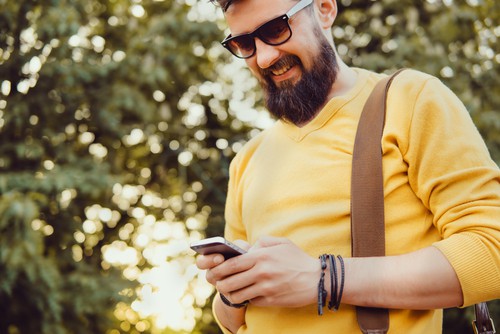 Should I, Do I, How to – these are some of the topics I would love to cover to share what I know about All apple products.