Have trouble with ethernet on your Mac? Check out our guide on How To Fix Mac Ethernet Not Working for solutions.
This article discusses how to troubleshoot when your Mac's wired ethernet connection fails. Even if your Wi-Fi connection is working well, you may still be unable to connect your Mac to the internet through Ethernet.
Similarly, you may notice that your Mac's Ethernet ports are not working and that the network status shows "Cable Unplugged" even if it is connected.
You can utilize a wired connection instead of Wi-Fi on your Mac by connecting an Ethernet cable between your router or modem and the Ethernet port (or your Ethernet adapter if your Mac does not have this port).
If you are experiencing this difficulty, follow the instructions in this How To Fix Mac Ethernet Not Working article until you have resolved your issue.
Related: How to fix Slow WiFi on your MacBook
How To Fix Mac Ethernet Not Working
Check Your Cable
The ethernet wire is one of the first items to inspect. Examine for signs of damage, such as burn marks or twisting. If the cable appears to be damaged, replace it.
Check your ethernet connection after using a different cable. Otherwise, unplug and reattach the current cable several times. This is done to establish a secure and reliable connection between your Mac and a network device. You can also try inserting the current cable into a different computer or port to see if it is the source of the problem.
Ensure Settings Are Correct
Is your ethernet wire in good condition? The next step is to double-check your network settings. Make sure you've picked Ethernet rather than Wi-Fi. Incorrect settings could explain why you can't connect to the internet over a wired connection no matter how hard you try.
Check your network settings as follows:
Begin by selecting the Apple menu from the home screen of your Mac.
Then, select System Preferences.
Then select Network.
A list of network services will appear on the left side of the screen.
Choose Ethernet. Click the Add icon if you don't see this option. Enter the ethernet connection parameters. To enter more detailed options, select Advanced.
Now, connect to ethernet and see if you can get online. If not, proceed to the next solution.
Use Terminal to Restart Ethernet That's Not Working on Mac
Have you got a working cable and the necessary network settings? Now is the time to restart your Mac's wired network interface. This method removes any random bugs or junk Memory that may have been interfering with your Mac's ability to connect to the internet.
Here's how to go about it:
To begin, open the Finder software on your Mac.
Choose Applications. Then select Utilities.
Locate and launch the Terminal application.
Then, enter the following command: sudo ifconfig en0 down. Then press the Enter key. (Note: en0 refers to the wired network interface.) Go to Apple Menu > About This Mac > System Preferences to check yours. Then, on the left sidebar, select Network. The name of the Ethernet will appear in the list on the right.)
If prompted, enter your password.
Then, enter the following command: sudo ifconfig en0 up. Then press the Enter key.
Reboot Modem and Mac to Fix Ethernet Issues
Didn't restarting the ethernet work? Restart your Mac and modem as well. The concept is comparable to continuing the Ethernet network interface. That is to update your devices' abilities to recognise and use a wired internet connection.
Restart your devices in the following order:
First, turn off your Mac.
Then, turn off your modem.
Wait around 30 seconds.
Reconnect your modem.
Wait for the modem to fully power on. Check to see sure all of the lights are turned on.
Finally, power on your MacBook.
Try connecting to the internet through Ethernet. This approach worked for the majority of users. However, if this is not the case for you, we have a few more troubleshooting options for you.
Remove and Add Ethernet to Fix If It's Not Working on Mac
Have none of the above solutions worked? We have another fix for you. Try deleting and re-adding the ethernet service on your Mac. This approach will assist in removing any random bugs or unneeded setup modifications that may have caused your ethernet trouble.
Here's how to remove and then add your Ethernet on your Mac:
To begin, make sure your ethernet wire is hooked into your Mac. Check to see if the modem is also operational.
Then, on your Mac, navigate to the Apple menu.
Choose System Preferences.
Then, select Network. A list of network services can be seen on the right side.
Select Ethernet. Then, at the bottom of the list, click the Minus button.
To confirm the action, click Apply.
Return to the list and select Bluetooth PAN. Select the Advanced option.
Then, select the DHCP Lease option. Choose OK and then Apply.
Restart your Mac.
Return to the Apple menu > System Preferences > Network once your device has been turned back on.
Select the Add option. Click the dropdown option in the pop-up window. Select Ethernet. Then press the Create and Apply buttons.
Allow your Mac to connect to the internet automatically.
Update the Kernel Extension
If restarting and re-adding ethernet did not address the problem, it is time to investigate another software-related cause. Many Mac users reported that they suddenly couldn't connect via ethernet. However, the problem did not affect Wi-Fi or other types of wireless connectivity.
Do you experience the same thing? Your Mac's kernel version could be to blame. Apple suggests that you check what software is installed on your machine. Go to the Apple Menu, then About This Mac, then System Preferences. The kernel version that is causing the ethernet problem is 3.28.1. If you see that on your Mac, you must update to 3.28.2.
Since you can still connect to Wi-Fi, you can fix this issue with a single Terminal command. Here's how to do it:
Launch Finder.
Then, choose Applications. Then select Utilities.
Select the Terminal option.
Then use the following command: sudo softwareupdate -background. Press the Enter key.
The terminal should be closed. After that, restart your computer.
If no Wi-Fi network is available, proceed with the following procedures to upgrade your kernel version:
Begin by powering down your Mac.
Press and hold the Power button. Then, simultaneously press the Command and R keys.
The Apple logo will be displayed on the screen. Your Mac will enter Recovery Mode in a few seconds.
Please enter your password. This will bring up the macOS Utilities window.
Choose Disk Utility. Then, choose your drive. Your drive's default name is Macintosh HD. However, if you moved or renamed it, you will see a new name.
If the drive name is grey, FileVault is protecting it. Choose File. Then, from the Disk Utility, select Unlock. Finally, type in your FileVault password.
Then, select File. Then, in Disk Utility, mount your drive by clicking Mount.
Disk Utility should be closed.
You'll be returned to the macOS Utilities window. Look at the top menu bar and select Utilities this time. Select Terminal from the dropdown options.
Type this command as one line: rm -rf "/Volumes/Macintosh HD/System/Library/Extensions/AppleKextExcludeList.kext". Then, hit Enter. (Note: The drive is called "Macintosh HD." If you've changed the name of your drive, change this.)
Leave Terminal.
Then, from the Apple menu, choose Restart.
Your ethernet connection should now be operational. Go to the internet.
After that, go to Finder > Applications > Utilities > Terminal.
Enter the following command: sudo softwareupdate -background. Enter your password. This procedure ensures that your Mac's kernel has been updated to version 3.28.2.
Contact Apple to Fix Ethernet That's Not Working on Mac
If everything else fails, it's time to contact Apple. Your Mac most likely has a hardware problem that has to be repaired or replaced. Contact Apple by phone, live chat, or email. However, it is preferable to bring your Mac to the local Apple Store. This allows them to thoroughly inspect the machine and advise you on what to do next.
How To Fix Mac Ethernet Not Working – Conclusion
Dealing with Mac Ethernet problems can be challenging, but it is not impossible. The post on How To Fix Mac Ethernet Not Working will assist you in resolving Mac Ethernet issues.
However, if the problem persists, it is recommended that you follow the Apple forum or seek the assistance of a Mac Expert to remedy your issue. Let us know which fix worked for you in the comments.
Also Read: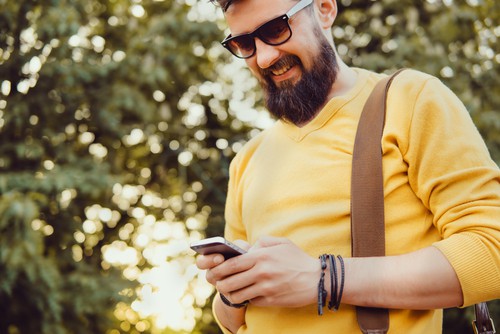 Should I, Do I, How to – these are some of the topics I would love to cover to share what I know about All apple products.