Does your iPhone say Voicemail is full when it is not? Check out how to fix when iPhone says voicemail is full but it is not in this guide.
Your iPhone may occasionally alert you that your voice mailbox is full when it is not. Even if you delete all of your messages, you may still receive these alerts. The biggest issue is that callers frequently hear the same notice and are unable to leave voice messages.

Since you were unable to resolve the iPhone Voicemail Full but No Messages issue, allow us to assist you. Several iPhone users have reported this mistake on forums, but no permanent solution has been found.
Even if the voicemail box has a few messages, the iPhone displays voicemail as full, and in other situations, the voicemail is completely empty, but it still advises removing messages.

If you've recently had this issue, use the troubleshooting procedures below to resolve it.
Related: Ways to Fix Voicemail Not Working on iPhone
iPhone says Voicemail is Full but it is not, How to Fix
Why Is My Voicemail Full?
The majority of the time, your iPhone voicemail is full because voicemails that you erased on your iPhone are still kept somewhere else. Those voicemails are frequently still saved with your carrier.
Call your voicemail on your iPhone and listen to your messages. At the end of each voicemail, press the voicemail deletion number. This will delete the messages that your carrier has saved and free up space in your voicemail inbox.
If your voicemail is still full, follow the instructions below!
Why does iPhone say the Voicemail is Full but actually there is no voicemail?
This voicemail issue could be caused by a delay in voicemail sync. And, owing to network delays or Internet/server issues, what you see on your device (local) may not be synchronized correctly or promptly to the Voicemail Box on the Network provider side. Or the iPhone failed to recognize the actual voicemail storage capacity.
What to Do if iPhone Says Voicemail Is Full When It's Not
Turn on Airplane Mode and delete voicemail
If you have duplicate messages, you'll quickly run out of storage capacity. Perhaps someone contacted you multiple times by accident and left lengthy messages that packed up your voicemail.
To get around this difficulty, put your iPhone in Airplane Mode, remove the problematic texts, and then turn off Airplane Mode. If you delete duplicate voicemails without first activating Airplane Mode, those unpleasant messages may reappear after a few seconds.
Check Messages and Change Voicemail Password
Change your voicemail password and then check your mailbox by calling your voicemail service.
Step 1 Go to Settings and then select Phone.
Step 2 Change Voicemail Password will appear.
Step 3 Then, twice, enter your new PIN.
Step 4 Return to the Home screen and dial your voicemail.
Step 5 Simply hang up when prompted for your voicemail PIN. Please do not enter the code.
Step 6 Check to see if the problem remains.
Some users reported having to input their new password in order to access their voicemail. After you enter your password, the service will notify you that your voicemail is full. Simply hang up, wait thirty seconds, and then dial again. Check to see if your Voicemail is still full after entering your new password. Experiment with both choices to determine which one works best for you.
Permanently Remove Deleted Voice Messages
Even if you press the Delete button, your iPhone does not immediately delete your Voicemail messages. The gadget will continue to store them in case you mistakenly delete the messages.
Step 1 Go to Voicemail, then scroll down to Deleted Messages.
Step 2 To permanently delete the messages you already removed, tap Clear All.
Step 3 Then, click on Blocked Messages and erase all of them.
Delete Voicemails from Mobile Carrier
Depending on the cell phone carrier, the stages will differ. We provide guidelines for the four major cell phone carriers in the United States.
Verizon – Dial *86 on your phone to recover and delete your voicemails. If you're calling from another number, dial your own then press # to bypass the greetings. To access and delete your messages, simply follow the directions.
AT&T – To access your voicemail, press and hold 1. Enter your password when prompted. Dial the 10-digit mobile phone number if you are using a different phone. When you hear the voicemail system greeting, hit the Star key (*), then enter your password to access your voicemail account. Listen to your messages before deleting them.
T-Mobile – To reach your voicemail, call your own number or long-press 1 or enter 123 on your dialer. This procedure is not always effective. Call 1-805-637-7249 and enter your 10-digit number. When the voicemail greeting message is played, press the star key (*) and enter your password. Then, using the corresponding keypad number, delete your voicemails.
Sprint – Dial your phone number or long-press 1 until the call is transferred to voicemail. When the welcome message begins, tap the star key (*), then enter your passcode. You can then listen to and erase your voicemails.
Check for a Carrier Settings Update
Not many individuals are aware that your carrier settings must be updated on occasion. This does not happen frequently, but when it does, it signifies that updating it will resolve numerous carrier issues. This includes not receiving voicemail messages on your iPhone.
Fortunately, changing your carrier settings is simple. To access your carrier options, go to Settings > General > About. You'll notice an opportunity to apply a carrier update if your carrier requests one. Otherwise, you'll only see your carrier's details.
Reset Network Settings
If your iPhone's voicemail is still not working after the preceding remedies, changing the network settings may assist. This is also useful if you're experiencing other network troubles, such as missed calls without your phone ringing or problems with mobile data.
Steps to Reset Network Settings in iOS 15, iOS 16 and Later Versions
Step 1 Go to "Settings."
Step 2 Go to "General," then "Transfer or Reset iPhone."
Step 3 Finally, select "Reset" > "Reset Network Settings." Enter your iPhone Lock passcode and try again after a restart. Other crucial settings, media, messages, and other data will not be erased throughout this process.
For iOS 14 & Earlier
Step 1 Launch the Settings app.
Step 2 Select General.
Step 3 Locate and launch Reset.
Step 4 Reset Network Settings should be selected.
Step 5 Enter your iPhone's passcode and press the Reset button.
Force Restart iPhone
The article begins with a basic force restarting iPhone. Often, the problem is caused by a software glitch, which can be resolved by restarting the iPhone. Check out the steps based on your iPhone model.
iPhone 8 and later
Step 1 Press and release the Volume Up button quickly.
Step 2 Press and release the Volume Down button quickly.
Step 3 When the Apple logo appears, press and hold the Side button for a few seconds before releasing it.
For the iPhone 7/7 Plus
Hold down the Volume Down and Power buttons at the same time until the Apple logo appears.
For iPhone 6S and previous models
Press and hold the Home and Sleep/Wake buttons simultaneously until the Apple logo appears.
Update Software on your iPhone
Similarly, updating the firmware of the iPhone is important in reducing problems and smoothing out the iPhone by resolving current faults and providing new functionality. It is possible that the iPhone is displaying difficulties when turning on Cellular Data due to outdated firmware.
Step 1 Select the Settings app.
Step 2 Select the General.
Step 3 Scroll to the bottom and click Software Update.
Step 4 If a software update is available, download and install it.
Disable Call Forwarding
Another way to fix the iPhone saying Voicemail is full when it is not is to check for call forwarding, disable it, and then re-enable it.
Step 1 Select the Settings App.
Step 2 Then, scroll down to Phone.
Step 3 Disable call forwarding.
Contact Your Carrier
Voicemail is a service provided by a carrier. If the problem persists, contact your carrier's support line and request that your voicemail be reset. We're confident they'll discover a solution to your problem.
Here are the customer service websites for the major cellphone providers:
iPhone says Voicemail is Full but it is not – Conclusion
That's all. All of the fixes listed above are essential and should work for you if done in order. Different cellphone users have different solutions, however, these are the basic voicemail troubleshooting steps.
Although you can get help from your carrier's help desk and support via phone call, chat, and mail. Help Executive will examine the status of your account and assist you in resolving voicemail issues at the account level.
Which of these strategies was effective for you? Did you come up with any other solutions to this problem? Please leave your thoughts in the comments section below.
Also Read: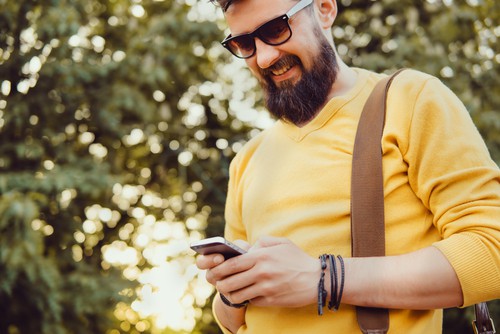 Should I, Do I, How to – these are some of the topics I would love to cover to share what I know about All apple products.