Looking to paint on a Macbook? Check out our list of the Best Paint App for Mac for all the details!
Macs are excellent computing devices that can handle pretty much any task you throw at them. They are versatile devices with lots of uses and one of their strong suits is that they are great for artists. But for artists to take advantage of their Mac to create beautiful artwork, they need the best tools. Check out our list of the Best Paint App for Mac for all the details.
Related: Best Mac Apps for Writing
I have searched high and low for the best paint apps for mac, to satisfy the artist in me. I have come up with this list to aid fellow art enthusiasts like me so that they can let their imaginations go wild.
These are the best paint apps for mac for their amazing user interfaces, tools, and support. You can go wrong with any of the apps below, so try them all out if you can.
After having reviewed all the paint apps for Mac based on various factors like performance, function, features, price, UI/UX, and much more; my team and I zeroed in on 9 that really stood out. These 9 were put through a series of tests to determine the best. We found that:
The best Paint App for Mac is the Autodesk SketchBook. Autodesk is known for its amazing creative apps like Maya and CAD. Their Sketch App has a robust toolset and features like gradients to create beautiful art. This Paint App is perfect for both Amateur and Professionals.
Best Paint App for Mac
Autodesk SketchBook
Autodesk SketchBook is one of the most complete drawing/painting apps you can use right now. Autodesk is known for amazing creative apps like Maya, CAD, and more. Their expertise in the creative field is why SketchBook is one of the best paint apps for Mac. It's one of the Best Paint App for Mac.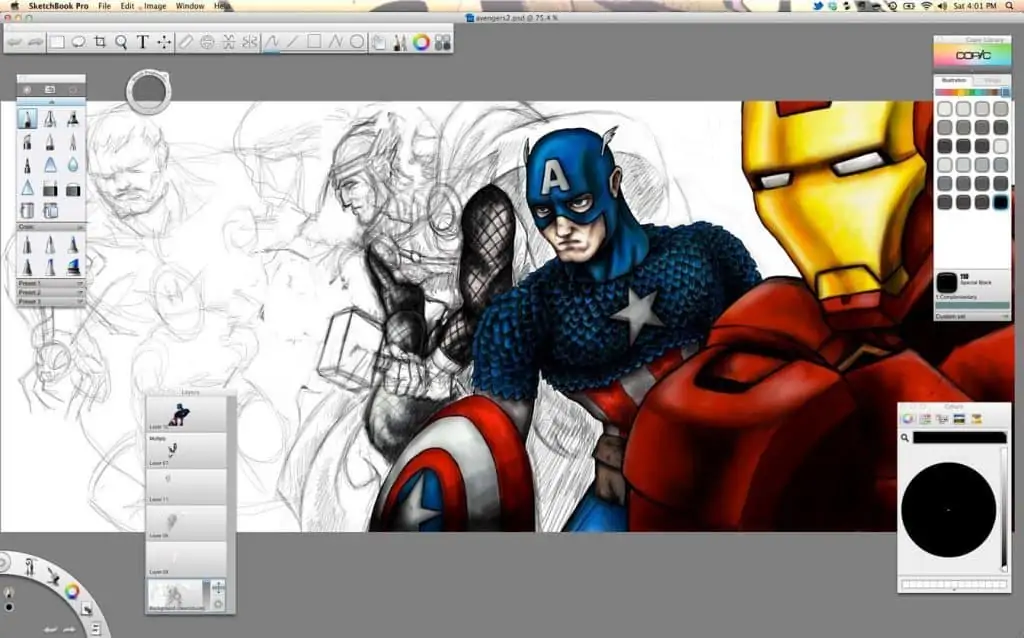 Both amateurs and professionals love SketchBook thanks to its robust feature and toolset. You can find anything from a pencil to gradients/patterns that you can use to create the best possible digital art ever.
Anyone can pick it up and be comfortable because of its simple, clean UI. And best of all, it is completely free, and you can use it on Macs, iOS, Android and Windows too, if you want cross-platform support. For Macs, you will need the OS to at least version 10.11.
Features
Most varied toolset to choose from.
Customization of tools is easy and useful.
Coloring options are extensive and unlimited.
Good support and community to learn from.
Clean, simple, intuitive UI.
Related: Best Video Editing Software for Mac
Paint Pro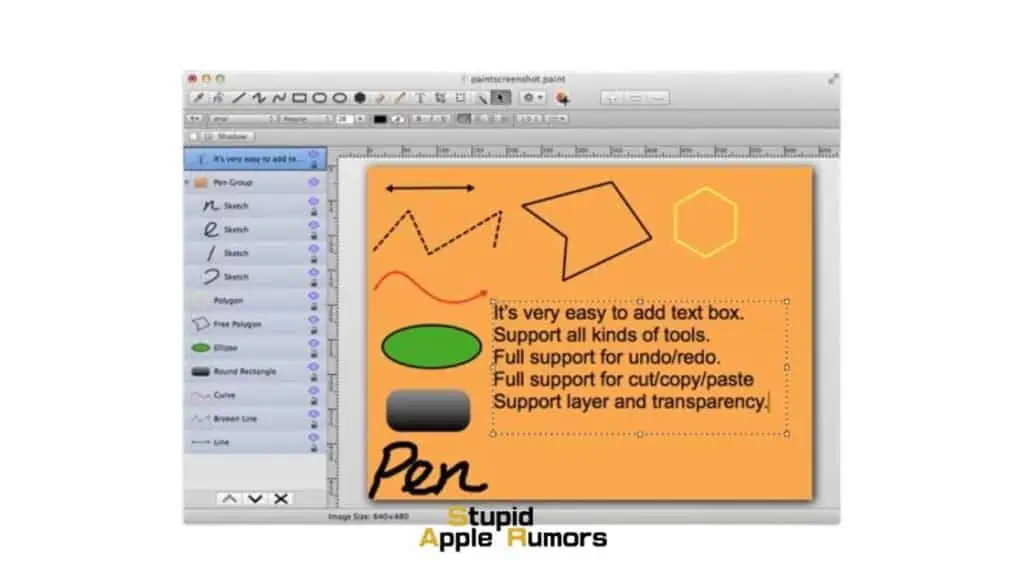 Paint Pro is an app i've come to love thanks to its ease of use and for the state of the art brushes and vectors available to use on each piece of artwork.
While the app is available for free, Paint Pro is quite popular with Apple users and this is mainly due to the fact that the app offers synchronization capabilities so drawings and sketches can be accessed on both macOS and iPadOS.
The unbelievable response rate delivers a natural drawing experience and it's one of the few apps that provides a zoom range of 50 trillion to one, so you can draw with absolutely no restraints or limitations.
Paint Pro is free to download but some brushes, Retina display support, edit text and images as well as vectors are paid and you can only access them by purchasing the add-ons through the app. Files can also be exported in JPG, PNG or PDF for easier viewing and there's a see-through window that lets you control the opacity of the canvas.
Features
Lets you pin and export thumbnails
You can dock your favorite brushes for easier access.
Custom color swatches are available at the click of a button.
Infinite undo/redo.
Many export options including PDF, PNG and JPG.
Tayasui Sketches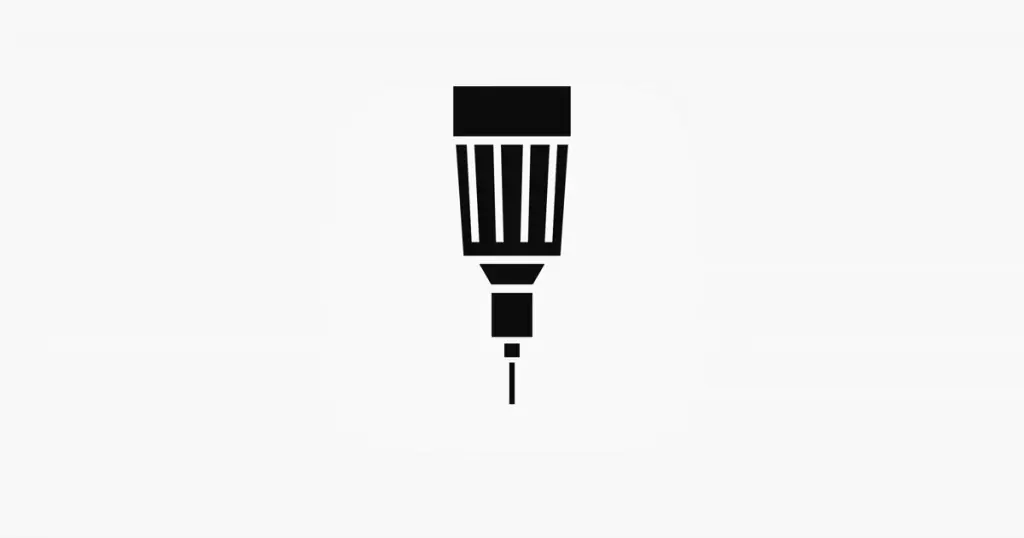 One of the most loved drawing/painting programs is Tayasui Sketches. Painters, designers, illustrators, art students, and art enthusiasts all adore this app. It is simple, intuitive, and loaded with features that can take your skills as an artist to the next level.
With support for infinite layers, unlimited undos, and tons of tools, make it one of the best paint apps for Mac. The whole experience is unmatched in terms of emulating real-life drawing/painting.
This truly one of the best paint apps for Mac. Tayasui Sketch makes it fun to get some artwork done.
And to top it all, it is a free app, with the option to buy some items. You will need Mac OS 10.10 or later to run it. It's one of the Best Paint App for Mac.
Features
Sidebar with tools varying from a fine pen to an airbrush.
Menus that allow you to modify tools according to size and color.
Multilingual support.
Multiple layers and tools for more effective art creation.
Many export options including Photoshop document (PSD).
Related: How Apple Pencil Works
Krita
Krita is an amazing paint app for Mac, but it is sadly underrated even though it is free and open source. Krita has been available for Macs since 2004 and it has been in development since then.
Krita's ultimate selling point is that it comes with an intuitive and customizable interface making it versatile and easy to use. You can customize the interface to your preference and in turn maximize your workflow.
This Paint App comes with over 100s of brushes, and nine unique brush engines to make sure you have everything you need when it comes to painting on your Mac. Other tools like brush stabilizer also work exceptionally well so that you can get smooth lines.
Krita is one of the best if not the best app for painting on Macs. And since it is open-source, it is free and has great community support. You will need Mac OS 10.9 or later to run it.
Features
Customizable UI that makes it easy to use for beginners and professionals.
Multiple tools, brushes, and brush engines.
You can import brushes and other tools if required.
Color management is the best amongst its competitors.
Paintbrush
Paintbrush is an app for Macs that can be described as the closest clone to Microsoft Paint on Windows. This is a painting and illustrating application that is similar to Microsoft Paint in terms of functionality.
Paintbrush offers the best freehand art experience among all the paint/sketch apps. It is easy to run and use at the same time, so anyone can pick it up and use it.
You can doodle, draw, paint on this app without needing much technical expertise that some other apps need. It's one of the Best Paint App for Mac.
Since it is an open-source app, you can download and use the app for free. You will need your Mac to be running on Mac OS 10.10 or later. This is one of the best paint apps for beginners with a Mac.
Features
Tools like cropping, resizing, adding text are great for painting and some basic photo editing too.
Support for almost all picture formats like JPEG, BMP, TIFF, and more.
Supports transparency allowing you to open PNG and GIF files as intended.
Patina
Patina is a paint app for Mac that is simple and easy to use. And in terms of features, it includes everything needed to make it one of the best paints for Macs.
Its strength lies in its simplicity yet it allows you to do a lot. With a lot of options from brush types to transparencies, and making adjustments, you can use it to create some amazing sketches and paintings.
With a lot of variety in terms of input and output, Patina is a versatile paint app. Priced at 2.99$, it is great for beginners who want to develop their digital art skills. You will require Mac OS X 10.8 or later to run it.
Features
Comes with almost all shapes for drawing, this includes arrows too.
Extensive color management feature allowing you to manually adjust colors.
Cropping, rotating, resizing, and more are some of the most useful tools.
You can output to PDFs, Photoshop files, JPGs, PNGs, and more giving you a lot of options.
Sketch
The name itself explains the app well I guess. It is a sketching app that is versatile and feature-rich enough for you to develop professional artwork. You can also design websites with it. It's one of the Best Paint App for Mac.
Sketch is a vector application that comes included with tons of tools. Tools like canvas, editable shapes and more make it a powerful sketching and painting app.
Sketch may not be the easiest of apps to use, so you will need some practice before you can get to do professional-level artwork on it. But learning is easy and fun thanks to its intuitive user interface.
Sketch is a professional app so it comes with a costly price tag. It is available for a one-time payment of 99$ or if you are in a team, it will cost 9$ per month for each user. But luckily you can use the free trial before buying the app. You will need Mac OS 10.4.4 or later to run it.
Features
Sketching, painting, and vector design make it a versatile app for different creative professionals.
You can share projects with your team using the Shared Libraries option.
Cloud connectivity allows you to upload files seamlessly.
An intuitive UI and kitted toolbar make it an easy and powerful paint app at the same time.
ArtBoard
ArtBoard is a paint app that is aimed at beginners and professionals alike. It is a vector-based app that allows you to draw, paint, sketch, and even create vector designs for apps and websites.
ArtBoard is a very versatile and powerful app, which doesn't just allow you to create art but edit them as well with editing tools. These tools can also be used to edit photos and other images.
ArtBoard is a pricey paint app when compared to some of the others on the list but it is also aimed at professionals with its varied toolset. The asking price of 39.99$ for one of the best paint apps on Mac is justified if you are a professional.
Features
Excellent UI and tools for the best drawing/painting experience on Macs.
Comes with a clipart library which includes tons of premade drawings and clips.
Support for all popular image extensions.
It's one of the Best Paint App for Mac.
Transparency for PNG and GIF support.
CorelDRAW
CorelDRAW is a professional tool for designers and artists to create illustrations and vectors. The app is loaded with some of the most useful tool you'd require to turn any simple line into a work of art.
Those who love customizing and adding shadow contours to their artwork will find CorelDRAW to be an amazing tool to try out. One feature of the app which is not available in every sketch app is the support for Sidecar which lets you draw on your iPad with the help of your Apple Pencil and then have the drawing appear on your Mac instantly.
Compared to other apps, CorelDRAW is quite expensive and a monthly subscription to access its premium features cost $34.99.
Features
Create layouts for brochures, newsletters, and documents
Images are processed with AI and effects for bitmaps and vectors can be removed. 
Supports a wide range of file formats like CDR, CDT, CPT, DES, AI, PSD, PDF, JPG, PNG, SVG, DWG, DXF, EPS, TIFF, HEIF and more.
It's one of the Best Paint App for Mac.
Built primarily for Mac users and works unbelievably well on Mac's with the M1 chip.
Things to Consider when Choosing a Paint App for Mac
In order to get the best paint app for your Mac, you need to consider a couple of things before downloading any random software.
Color consistency – Some paint apps might provide different levels of brightness and contrast when the artwork is saved in different file formats. Sometimes EPS files will be brighter than JPG and PDF or vice versa. So it's important that you pick an app that offers uniform color regardless of the file format your artwork is saved in.
Pick the tools – One thing you need to keep in mind is that the app you decide to use should have all the right tools for you to get the job done. Some apps might provide all brushes, vectors and range of color palettes for free, whereas some might charge a premium for it. What ever you do, do not choose a software that lacks the basic tools required for you to draw and paint.
Multi platform compatibility – The next thing you should do is check for a paint app for Mac that's supported across different platforms like iOS and iPadOS. This is important because it will be easier to draw using the Apple Pencil on your iPad and then have the final artwork sent to your Mac for the last few edits.
Best Paint App for Mac – Takeaway
Tools are extremely important for any artist. For digital artists, the software they work on is their tool, so naturally, these apps should be the best.
The best software for digital artists is the ones with a functional UI and a varied toolset. The above apps offer great UIs with tons of tools at your disposal. You can use these tools along with features that set the best paint apps apart.
Choose the one that will suit your needs best. If you can't choose you can always try them to see if they work well for you. Even the paid apps offer a free trial so that you can try them.
Go ahead and use these apps to create the best art and painting you can. Let your imagination go wild and capture them with these excellent pain apps for Mac. Check out our list of the Best Paint App for Mac.
Best Paint App for Mac Alternatives
If for some reason these apps don't intrigue you, then these are some good painting apps for your Mac:
Corel Painter
Medibang Paint Pro
Rebelle 4
Affinity Designer
FireAlpaca
What is the best free paint app for Mac?
Honestly, the best free paint app for Mac is Autodesk Sketchbook. Of course, there are apps like Krita, Inkscape and FireAlpaca that comes really close. However, Autodesk Sketchbook really stands out due to its easy-to-use and intuitive interface. In fact, the UI can make your work so much smoother and more efficient.
Furthermore, this paint app is perfect for both pros and enthusiasts as it has a robust toolset/features. However, you should know that you need a Mac OS of at least 10.11 to run this app.
Even before it became free it was still one of the most popular paint apps for mac due to it's massive range of brushes and gradients.
Is there a paint app on Mac?
There is no paint app that's already pre-installed on Mac like Paint on Windows. However, there is something that does come close. You can use the paint features on Preview to sketch, add annotations, and much more. However, it won't give you the same experience as a paint app as it has limited options. After all, it is used to make minor changes like crop or rotate.
To use these features on Preview, all you need to do is drag the image onto the Preview icon that's located in the dock. If your preview option is already open, then simply right-click the images and go to Open With. Here you'll find the preview option.
How do you edit a picture on Mac like Paint?
Paintbrush is one of the closes alternatives to MS Paint. It is a simple paint program for macOS, that is similar to Microsoft Paint and Apple's discontinued MacPaint app. Users can create simple images easily, something which has been absent from Macs for years now.
What Mac app is like Paint?
Paintbrush is an app that is close to MS Paint found on Windows. You can use Paintbrush to create easy and simple art on your Mac. You can also edit images quickly with the Paintbrush app.
Also Read: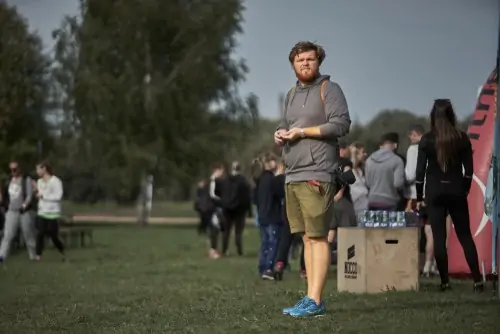 Alan Urban is the Editor-in-chief of Stupid Apple Rumours and often proclaims that he's " Apple's number one fan."
In addition to keeping up with the latest Apple news, he also reviews Apple products and creates user-friendly guides.  When not subjecting Apple Devices to crazy stress tests, he's usually playing games on Apple Arcade