When Touch ID was removed back in 2017 with the launch of the iPhone X, rumors immediately began floating around that Apple might consider bringing back Touch ID in the near future.
There have been no updates until now, nor have we seen Apple make any move to bring back Touch ID.
However, based on a recent report by Bloomberg journalist Mark Gurman, all attention is now on whether or not Apple will consider adding Touch ID to the iPhone 15 and later models.
Will the iPhone 15 Receive Touch ID?
According to the latest Power On newsletter, Mark Gurman has stated that Apple is currently testing an in-screen Touch ID for the iPhone and might also consider adding the Touch ID to the power button, quite like they have done with the iPad Mini and iPad Air.
The company has tested in-screen Touch ID and even contemplated putting it on the power button. At this point, I believe Face ID is here to stay and Touch ID won't be returning to flagship iPhones—at least anytime in the foreseeable future

Mark Gurman (Bloomberg) – Power On Newsletter
He also goes on to say that it's quite possible for Apple to move the Touch ID feature to the power button on lower end iPhone's such as the SE and believes that Face ID is here to stay and Touch ID will not return to flagship iPhone's any time soon.
This means that the new and upcoming iPhone 15 range may not get Touch ID and as of now we can only wait and see what Apple decides to do over the next couple of months.
Since there's no word confirming these rumors, we can only speculate and hope they do decide to bring back Touch ID, at least for low end iPhone's like the SE.
Will there be an iPad with Wireless Charging?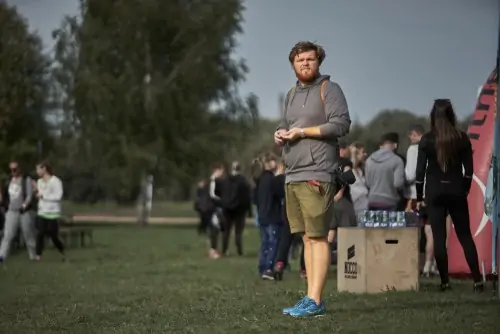 Alan Urban is the Editor-in-chief of Stupid Apple Rumours and often proclaims that he's " Apple's number one fan."
In addition to keeping up with the latest Apple news, he also reviews Apple products and creates user-friendly guides.  When not subjecting Apple Devices to crazy stress tests, he's usually playing games on Apple Arcade