iPads are one of my favorite devices. They are perfect for me in many ways from work to entertainment. The larger screen makes productivity a breeze. The larger screen is also great for media consumption like movies and games are a lot more enjoyable compared to iPhones. I love my iPad and it is one of my go-to devices when I am at home.
I always felt that iPads lacked something and that something is wireless charging. So, find out Will there be an iPad with Wireless Charging.
I am a big wireless charging fan because it is a lot more convenient and safer from my experience. iPads not having wireless charging is a bummer to me. But Apple has its reasons for not implementing the tech in even the most premium of iPads. This article is to look at why they don't, and the advantages of wireless charging on iPads and I will look at if there will be an iPad with Wireless Charging.
After going through Apple's official documents and talking to our sources; my team and I found out that:
Apple is surprisingly being mum about the issues. There is no news or rumors regarding the incorporation of wireless charging mechanisms in the iPad, at least in the immediate future.
Related: Why does the iPad say it is not charging when its plugged in
Check out the latest iPad on Amazon!
Will there be an iPad with Wireless Charging?
Do‌ ‌iPads‌ ‌have‌ ‌Wireless‌ ‌Charging?‌ ‌ ‌
If you are in the market for a tablet now, my recommendation to you will always be the iPad. As much as I want Android tablets to put up a fight so that Apple doesn't slack off without any real competition, there really isn't any fight between iPad and the world of Android tablets. Android tablets are not as good as iPads yet Apple has been still delivering better iPads over each generation.
iPads were lacking in the charging department, but Apple made a step in the right direction by moving to a USB-C connector for iPad. Even then iPads still lack in the charging department in a key area, and the answer to the question, do iPads have wireless charging, which is a big resounding NO.
There is a kind of cheat by which you can charge iPads wirelessly. For this, you will have to buy a "Wireless Receiver Adapter" with your iPad. This is not official wireless charging support from Apple and it still requires you to connect to your lightning/USB-C port on your iPad. But nonetheless, it works as it can charge your iPad if you place it on a wireless charging mat.
All this might have got you to wonder why iPads don't support wireless charging and there are multiple reasons, read on to know more. So, find out if there Will there be an iPad with Wireless Charging.
Check out the latest iPad on Amazon!
Does the new iPad 10 have wireless charging?
In October 2022, Apple released a press statement marking the arrival of the iPad 10. This popular entry-level iPad has an entirely new exterior appearance. You may purchase an iPad 10 in Pink, Yellow, Blue, or Silver for $449.
Speaking of its chassis, it now matches the other most current iPad models in having flat edges and round corners. You are only able to use the first-generation model, and Apple Pencil 2 functionality is still not available.
In addition to these modifications, the company removed the headphone jack and upgraded it with 2020's A14 Bionic chipset. Additionally, Apple has switched out the outdated Lightning port for a USB Type-C one that can be used for data transfer and charging.
You must be wondering whether the iPad 10 supports wireless or reverse wireless charging when it comes to powering up. What you need to know about this specific situation is as follows.
In terms of 2022, Apple has yet to make wireless charging or reverse wireless charging available on any iPad model, even the iPad 10.
In actuality, the corporation still does not permit reverse wireless charging on its most expensive iPhone models. It doesn't make sense why a 2022 device wouldn't have this capability. It's a shame we can't use the iPad's enormous battery to charge our AirPods cases or iPhones while we're on the go.
You can only use the iPad 10's USB Type-C port to charge it. By utilizing a new, specialized adapter, you may pair and charge an Apple Pencil 1 with this port as well. Therefore, it is impossible for you to utilize your iPad 10 as a Qi wireless charging pad. We can only hope that the corporation will release these eagerly awaited additions as soon as possible.
Does the new iPad Pro 2022 have Wireless charging?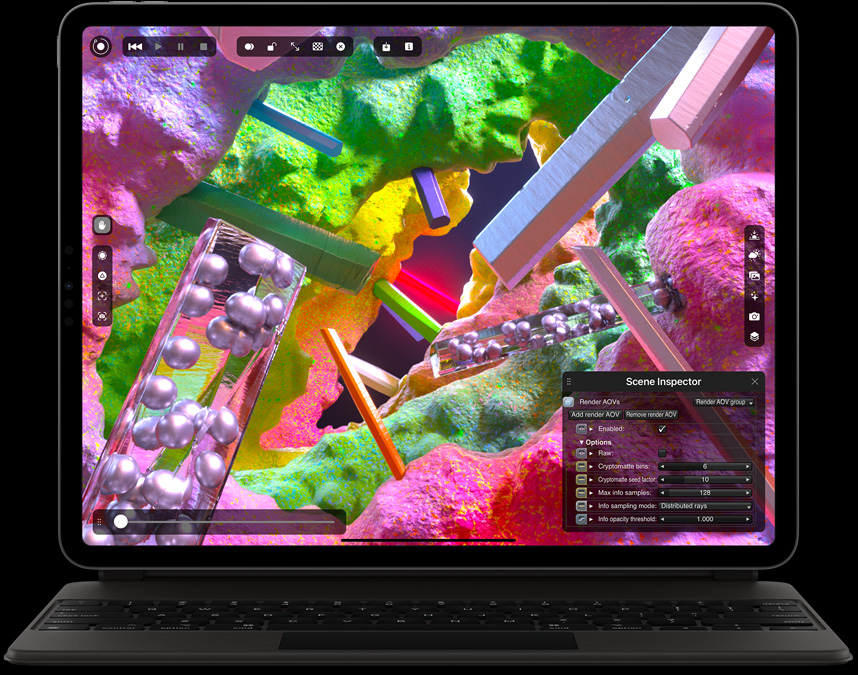 In 2022, the Apple iPad Pro will not support wireless charging. There were rumors that the following iPad Pro will include wireless charging and MagSafe, but nothing of the sort happened. Having said that, you aren't really missing out because the majority of tablets on the market don't support wireless charging.
The majority of us have never used a tablet that didn't have wireless charging, so you probably won't notice it here. Two substantial battery cells—28.65 Watt hours for the 11-inch model and 40.88 Watt hours for the 12.9-inch size—are included in the new Apple iPad Pro (2022).
Apple continues to guarantee a respectable 10 hours of use on the Wi-Fi variation and nine hours on the cellular device, even though battery life is unchanged from last year's model. This means that you can use the accompanying USB-C cable to charge your tablet in the morning and have plenty of battery life when you get home from work at night.
Which tablets have wireless charging?
If you absolutely must have wireless charging, neither the majority of Samsung tablets nor any of Apple's products will have it. However, there are several tablets available that support wireless charging.
Despite both having wireless charging, Amazon's Fire HD 8 Plus and Fire HD 10 Plus are not as powerful as the iPad Pro (2022). The Samsung Galaxy Z Fold 4 is compatible with wireless charging and runs Android 12L, making multitasking a snap if you'd prefer to use a folding phone as a tablet instead.
Why iPads don't Have Wireless Charging?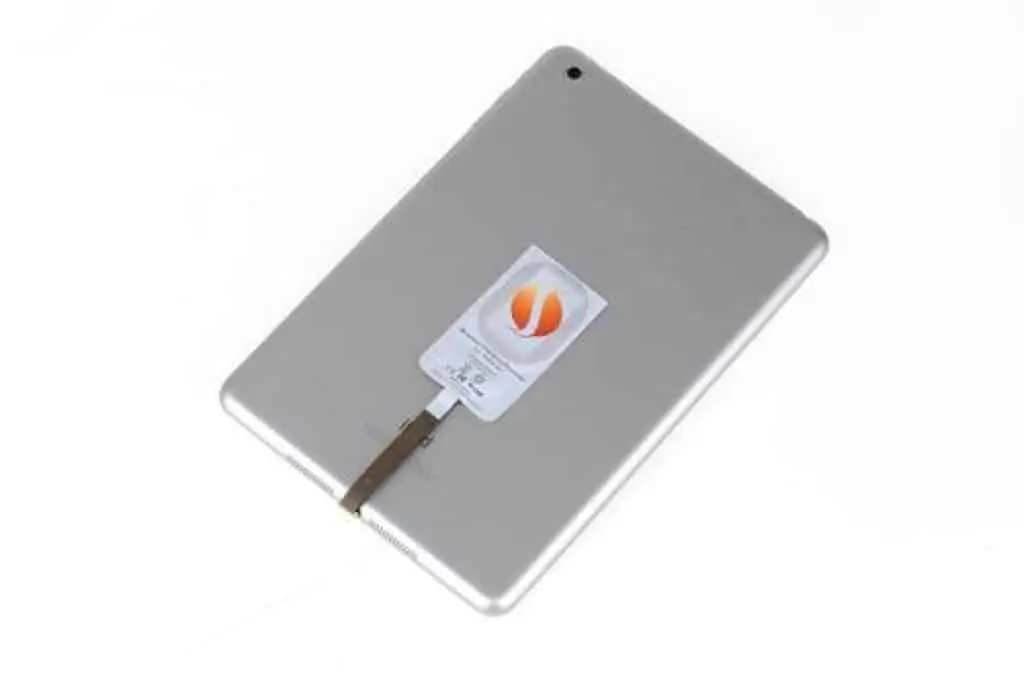 Apple has been offering wireless charging on its iPhones since the iPhone 8, so it is only normal to expect wireless charging on Apple's iPads too. It is a matter of whether Apple chooses to implement wireless charging on their iPads or not. The reason you can't place the current iPads and charge them wirelessly is because of a few reasons. These reasons are:
The current iPads in the market are made of aluminum. Wireless charging is not possible on the metallic backs of a device. Induction doesn't work with metallic surfaces; this is why all iPhones and smartphones from other manufacturers that support wireless charging feature glass back or plastic. So, if you want an iPad with wireless charging, Apple has to make an iPad without a metallic back.
The other reason you can't just place your iPad on a wireless charging pad and expect it to charge is that there are no inbuilt coils that make wireless charging possible. If you have seen a teardown of any iPhone or any smartphone with wireless charging, you will notice, magnetic soils inside. These coils are the receivers that conduct magnetic induction to electricity that in turn charges the devices. There are no such coils under the back of iPads to facilitate wireless charging. So, Will there be an iPad with Wireless Charging?
A possible reason can be that iPads are large, with huge batteries and this means that the wireless charging tech should be fast and safe enough. Wireless charging is slower than wired charging, mainly because of heat production and because the tech is not fully developed. While some manufacturers do offer very fast wireless charging speeds, they are not the safest or standard in the industry. Apple always has been lagging in the charging department, as they offer slower speeds than its competitors.
Wireless charging will also drive up the cost of an iPad and if the tech is not useful enough to make a difference to the customer, there is no point in implementing it and charging extra for it. I am sure Apple would have done it if it was feasible. Apple has a track record of providing only what you need so if there is no wireless charging on iPads, then it is not the best option yet.
Check out the latest iPad on Amazon!
Benefits of iPads with Wireless Charging
The reason I am raving about iPads and wireless charging is that it has so many benefits and would make the experience with an iPad even better. Some of the benefits are:
Wireless charging is way more convenient, just think about it, you can place it on a charging pad and leave it to charge. You can even use it when on the charging pad more comfortably compared to fiddling with wires.
Wireless charging on iPads can also allow for reverse charging of other devices, for example, you can place your AirPods or iPhone on the back of your iPad and they can get charged similarly to charging an Apple pencil. This is possible because of the huge battery in iPads.
It can improve battery performance and life if used the right way. Safer since you don't have to play with wires, and no one will trip over them.
You can charge multiple devices with supported wireless chargers; you can even charge different smartphones that support Qi charging with the same pad. So, Will there be an iPad with Wireless Charging?
These benefits are just too good to avoid wireless charging on iPads, they can make the whole Apple ecosystem better. And these are some of the reasons I want wireless charging on iPads.
Check out the latest iPad on Amazon!
iPad with wireless charging: The Future
Apple has supported wireless charging on its phones for a few generations now, that is since the iPhone 8. While it is clear why iPads don't have wireless charging, lack of need, or competition, it still is something that would be an amazing feature. So, Will there be an iPad with Wireless Charging?
Apple also has wireless charging on Apple Watches and AirPods. While we don't know what the future holds, it sure seems bleak in terms of wireless charging for iPads. The rumor mill is silent about wireless charging on iPads which means that it is unlikely that Apple surprises us.
A glass or plastic back is required for wireless and both have their disadvantages when they have to be implemented on iPads. A glass back can easily shatter because of the size and weight of an iPad. Plastic back is not as premium as glass or aluminum making it a no go for iPads as they are premium quality products.
There were rumors that suggested Apple is working on an all-glass back panel to integrate the MagSafe capabilities, however this did not pan out as an all-glass back panel proved to be too delicate and there are chances of it breaking easily.
Apple does have wireless charging on its new iPad Pros but it helps to charge the Apple Pencil 2 rather than charging the iPads themselves. If you place your Apple Pencil on the side, it will get charged, and since the pencil has a very small battery, it is feasible for Apple to set up a small cut-out in the aluminum frame that can charge it. Maybe Apple can use this method and have a cut out in the back of iPads to charge it wirelessly.
Another possibility is that iPads could use something different from Qi charging, a method similar to that of the WattUp system from Energous or the recently Xiaomi Mi Air Charge. While these are a stretch and something that are for the future, they will still work with iPads with aluminum bodies.
While it does seem very unlikely at least for the near future, I am kind of hopeful that Apple might surprise us. This hope is because Apple is doubling down on wireless charging on iPhones.
With the introduction of MagSafe combined with the rumors and leaks about the next iPhone being fully wireless, I am hoping that all this will trickle down to iPads too. Besides Apple knows about the advantages of wireless charging and that its customers will love it on an iPad.
Check out the latest iPad on Amazon!
Apple iPad Wireless Charging
While Apple is not planning on manufacturing iPads that are equipped with wireless charging technology, there are third-party solutions out there. For example, wireless chargers such as The iPort Launch Port or Launch by iPort.
The iPort Launch is a wireless charger that is tailor-made for Apple iPads. It comes with an induction charger and a matching case for the iPad. Additionally, the charger is equipped with magnetic technology and can be mounted on the wall or on the table.
What's amazing about the Launch is that the iPad case not only allows you to access all the buttons, it actually offers amazing durability. An iPad with the iPort case can take a 6ft drop without any issues. You can use the iPad while it's charging on the mount as well. The only issue as such is that the base charger needs a 12V power source to function.
Like the iPort, you can always get a universal Qi Adapter with a lightning connector and charge it wirelessly. However, you might as well resort to charging it traditionally, if you are going to connect the adapter to the iPad through a lightning cable.
Final Thoughts
Wireless charging is a game-changer, no matter which device it is available on. And the fact that iPads don't have it makes me sad because I absolutely love wireless charging. It is safe, convenient, and can lead to other possibilities like reverse charging from iPads. All this will make the experience so much better with an iPad.
It is hard to judge whether there is going to be an iPad in the future with wireless charging and it seems more unlikely. But it is possible so I have hope that Apple will introduce wireless charging to its iPads given the advantages of wireless charging. Only time will tell when, if at all we get it.
Check out the latest iPad on Amazon!
Does the iPad Air 5 support wireless charging?
While new iPhones like the iPhone 12 and 13 Series have Wireless charging capabilities, iPads still don't. iPhones even support two different types of wireless charging, Qi and MagSafe. But what about recent iPads, like the iPad Air 5, does it have wireless charging?
The answer is a big fat NO. The iPad Air 5 doesn't have wireless charging of any kind. No iPads or MacBooks have wireless charging. However, Apple is rumored to be working on a wireless charging iPad Pro for the next generation. These iPads are also expected to be powered by the new M2 chip.
This means the iPad Air 6 will probably not support wireless charging. However, I hope we get MagSafe with the next generation of iPad Pros.
I do wish Apple offered wireless charging with the newly redesigned iPad Mini given its small size. Anyways let us wait and see, more useful features could never hurt.
How to charge an iPad wirelessly
While iPads don't support wireless charging, it doesn't mean you can use a wireless charger with them. There is a way using which you can charge an iPad using a wireless charger. For this, you have to buy an accessory called Wireless Charger Receiver for iPad.
The Nillkin Wireless charger receiver can fit onto the back of your iPad and connect to the charging port via a USB C cable. You can then place the iPad on a Qi wireless charge and it will start charging your iPad. It is technically wired charging, but so is wireless on phones.
The only advantage is that you can place your iPad on a wireless charger and charge it. I wouldn't recommend it, but if you fancy it, you can give it a try.
Is iPad with Wireless Charging A Good Idea?
Depends on who you ask. People who have already invested in the Apple ecosystem and charge multiple devices wirelessly would like the idea of a wirelessly charging iPad. This is because they already have the necessary technology to charge it.
However, there are many who don't prefer wireless charging because of its slower speeds and also because it isn't truly wireless. But will adding wireless charging capability to an iPad make it better? The answer is Yes.
An iPad with wireless charging can make it more convenient to charge and since iPads already take hours to charge, its charging speeds won't be an inconvenience.
A wireless charging iPad could open up possibilities like reverse wireless charging, which means you can charge your iPhone, AirPods, and Apple Watch wirelessly using the iPad. All this makes me think that an iPad with Wireless Charging is a good idea, especially if doesn't increase the cost.
Apple Working on iPad Pro with Wireless Charging
According to Bloomberg, Apple is supposedly developing an iPad Pro with wireless charging capabilities. Bloomberg also reports that Apple is working on a wireless charging similar to MagSafe on iPhones for the new iPad Pro.
Bloomberg also says that wireless charging of the iPad Pro will be slower than wired charging through the Thunderbolt port. And the iPad Pro is reported to have reverse wireless charging capabilities, which will allow it to charge iPhones and accessories like AirPods, Apple Watch, etc.
All this sure makes the upcoming iPad Pro exciting in the battery department.
While this was meant to be included in the new 2022 iPad Pro, the plan fell through and the iPad Pro was released without MagSafe charging capabilities.
However, there are rumors that suggest Apple might consider including this new feature in their upcoming range of iPad's, post 2023 – 2024 by following a different design altogether.
The new iPad with wireless charging is expected to have a larger Apple logo at the back of the iPad that's made from a durable glass-like material and the MagSafe charging will sit beneath the housing allowing the device to be charged wirelessly.
According to some sources, Apple has a couple of prototypes ready, but they are still in the early testing phase and we can only confirm if it'll become a reality once the Cupertino giant decides to make an announcement regarding wireless charging in the iPad Pro.
FAQs
Do iPads have wireless charging?
No the current line of Apple iPads does not have wireless charging capabilities. As for the future, Apple hasn't released any official news regarding wireless charging-enabled iPads.
How do I make my iPad wireless charging?
Apple officially hasn't introduced wireless charging for iPad. However, there's a way to charge your iPad wirelessly. You will need a Samsung Fast Charger Wireless Pad, QI wireless receiver, and an iPad case. Connect the QI receiver to the iPad and place the thin pad on the backside of the iPad. Then put the iPad cover on so the thin pad stays in place. Now place the iPad on the Samsung Fast Charging Wireless Pad so your iPad can start charging 
Does the new iPad mini have wireless charging? 
Apple hasn't officially announced if wireless charging is available for the iPad mini. But some users have successfully used Qi wireless charging along with the wireless charging pad to charge the iPad mini wirelessly. 
How long does it take to charge an iPad Pro?
This mostly depends on the charger you use. A charger with a higher wattage rating will charge faster. With the included charger, an iPad Pro takes four and a half hours on average to charge from 0 to 100%. Using your iPad while charging will so down the charging speed as well. 
What USB-C charger can I use to charge my iPad Pro?
You can use any of Apple's USB-C chargers to charge your iPad Pro. This includes the fast chargers that come with MacBooks. Your iPad Pro will automatically cap at 30W fast charging and charge safely. Make sure to use Apple or Apple-certified chargers for safety and the fastest charging speeds.
Also Read: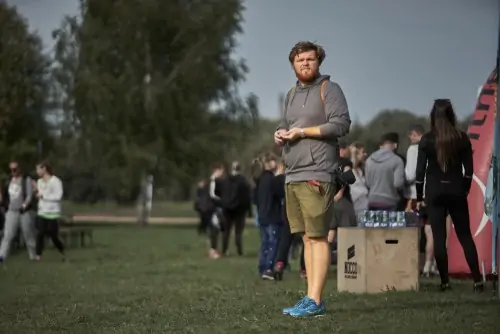 Alan Urban is the Editor-in-chief of Stupid Apple Rumours and often proclaims that he's " Apple's number one fan."
In addition to keeping up with the latest Apple news, he also reviews Apple products and creates user-friendly guides.  When not subjecting Apple Devices to crazy stress tests, he's usually playing games on Apple Arcade