The Apple TV is more than just a device for streaming your favorite movies and TV shows – it's a technological marvel that seamlessly blends entertainment and functionality.
In this article, we'll explore the inner workings of the Apple TV and discover what makes it tick. From its sleek operating system to its cutting-edge features, we'll uncover the secrets of this must-have device for any tech-savvy household.
So sit back, relax, and get ready for a fun and informative ride through the world of Apple TV.
The Apple TV is a digital media player that streams audio, video, and other content over the internet to a display. It runs on tvOS, a custom operating system based on iOS, and can access a wide range of content from various sources through Wi-Fi or Ethernet. Apple TV also integrates with other Apple devices through AirPlay and comes with a user-friendly remote control that has a built-in microphone so you can control the TV with Siri voice commands. It offers a convenient way to enjoy a vast selection of content on a big screen with seamless integration and a smooth user experience.
How Does Apple TV Work?
At its core, the Apple TV runs a custom operating system called tvOS, which is based on iOS, the same platform used for the iPhone and iPad. This allows for a consistent and intuitive user experience across all of Apple's devices.
The device connects to the internet using Wi-Fi or Ethernet and can access a wide range of content from various sources such as iTunes Store, Netflix, Hulu, and others. With the built-in App Store, you can download and use a variety of apps that offer additional content and services, such as games, news, and fitness.
Not only that, Apple TV also integrates with other Apple devices, allowing you to stream content from your iPhone, iPad, or Mac to a TV. This is made possible through AirPlay, a proprietary wireless streaming technology developed by Apple.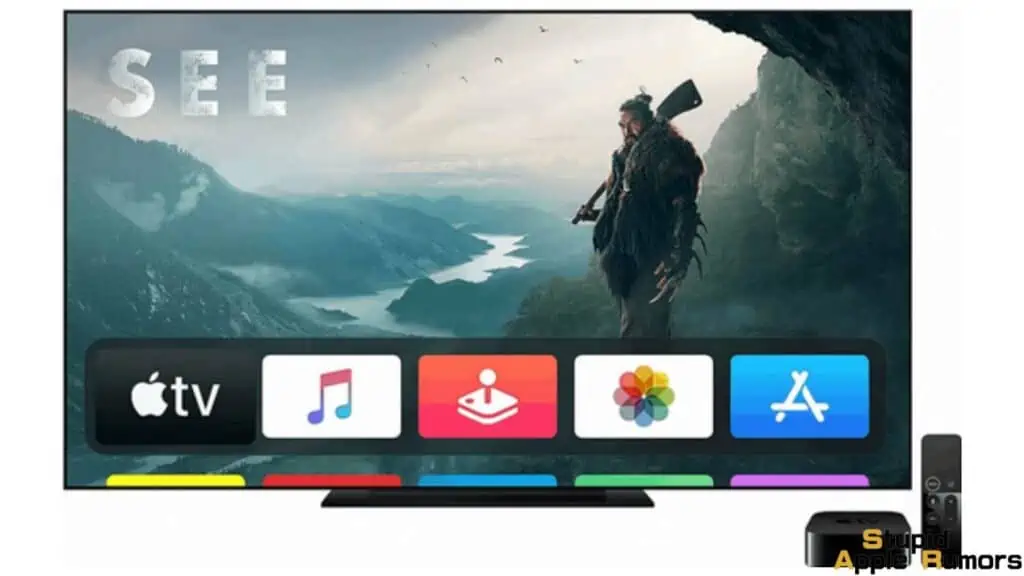 With AirPlay, you will be able to easily share music, photos, and video content with friends and family, or even mirror your device's screen on the TV.
You will be able to command Siri to play specific shows and pull up the shows by searching for a particular actor or director. Additionally, you will be able to command Siri to play music and even ask for the day's weather report.
Other than these Apple TV also gives you access to Apple Aracde, so you can play games directly on the TV without having to plug in a secondary console or connect it to your PC. Of course, you will have to buy the Apple Arcade subscription for this service to work.
Apple TV also comes with a cool feature that lets you control it through pretty much all iOS devices. As long as you logged into your Apple ID and all the devices are on the same Wi-Fi network. This feature is extremely convenient if you tend to lose your Apple TV remote.
How to install Apple TV?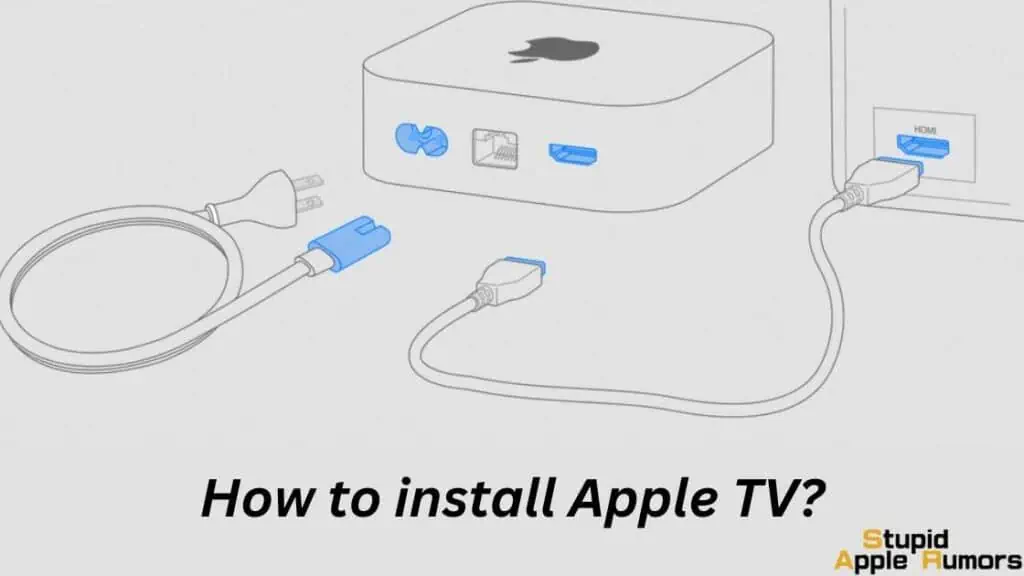 Setting up the Apple TV is a ten-minute task with some basic and down-to-earth instructions to follow.
Start by unboxing the Apple TV, in the box you'd find a lightning-to USB cable, the Apple TV device, a Siri Remote, and a power lead. The one thing the box does not include is the HDMI cable which has to be purchased separately.
Once everything is connected and the Apple TV is powered on you'd be taken through the initial set-up of the device which includes configuring your internet connection (WiFi or direct LAN), logging in to your Apple ID, setting up the single sign-on, and other basic settings such as video output (clarity), date and time and so on.
Now that you've managed to log in and configure your device, you're in for a treat. Because your Apple ID has been linked to the Apple TV, you have unlimited access to all your online purchases such as music, tv shows, purchases made on the Apple TV app, access to play games, view and edit photos, and more. Check out our guide on How Apple TV Works.
With the Apple TV, you can share your content with your family as well and this works with up to 5 family members. Considering the Apple TV was designed to be a part of the Apple Ecosystem, all your Apple devices can work alongside the Apple TV.
Related: Why Apple Glasses Are The Next iPhone
What Can Apple TV Do?
With Apple TV you're able to use an HDTV to stream various content such as videos, music, podcasts, and even download games and apps. Of course, this is all possible due to Apple TV's Wi-Fi capability. Once you've set up the device and it's connected to the Wi-Fi, you can:
Buy or rent TV shows and movies to stream online and offline or you can stream from a variety of apps found on the store; Netflix, Hulu, Prime Video, YouTube, HBO Max, Showtime, and Disney+.
One of the biggest benefits of it being Wi-Fi enabled is that you can remotely access the iTunes store and purchase or rent content. This content can be viewed on the TV screen making it convenient for the family. Of course, it's not just limited to iTunes, you can even hook up other Apple devices like a MacBook to the Apple TV using AirPlay and view/play content on the TV screen via the Apple TV.
You can also stream on-demand movies and other content from apps that support login via a cable provider.
As a user, you can access Apple's music and podcast library to play purchased content through the Music and Podcast apps. You can access streaming services such as Pandora, Apple Music, Vevo, and Qello on the Apple TV.
Apple TV has a built-in Photo App that allows users to sync the photographs from iCloud and have them displayed on the TV. Editing an image is also made possible with the help of third-party apps such as Adobe Lightroom.
With the 4th gen Apple TV and later you can download Apps and Games from the tvOS App Store. Games can be played using the Accelerometer, Gyroscope, and Touchpad on the Siri Remote.
Apple TV can be used as a HomeKit or a centralized hub to control your smart home. You can control devices such as locks, thermostats, and garage doors with the help of Siri through the Apple TV.
Lastly, you can mirror your iOS device's screen to your TV with the help of AirPlay.This is useful if you want to see any non-streaming content from your device on your own.
Note: You will not be able to stream or access content on the Apple TV if you do not have a registered Apple ID.
Check out the latest Apple TV on Amazon!
What is the Apple TV App and What Does it Do?
Apple's TV app is a streaming video platform that grants access to a variety of TV shows and movies, including exclusive and original content, as well as live sports and news.
The app can be downloaded on a variety of Apple devices, including the Apple TV, iPhone, iPad, iPod touch, Mac, and select smart TVs through the App Store.
In order to use the Apple TV app, you'll need to sign in with your Apple ID. Once you've logged in, you can browse the content available in the app and select something to watch.
You can also subscribe to premium services like Apple TV+, which provides access to original TV shows and movies produced by Apple, as well as other channels like Showtime or HBO.
If you have a compatible device, you can also use AirPlay to stream content from your Apple device to your TV. This allows you to watch the content on a larger screen, using your Apple device as a remote control.
In addition to streaming video content, the Apple TV app also offers a personalized viewing experience, with recommendations based on your viewing history and other factors. There's even the option where you can also use Siri to search for specific content and control playback.
What is Apple TV+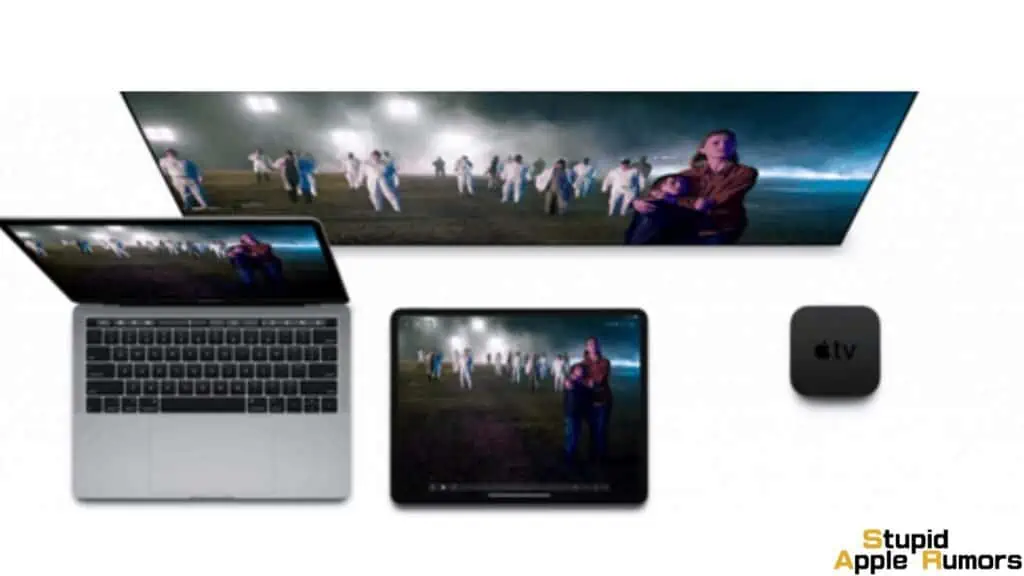 Apple TV+ is Apple's online streaming service that's available on the Apple TV devices and is a direct competitor to Netflix, Amazon Prime, and Disney+. Apple TV+ features Apple Original content such as movies or tv shows and the service is made available for free for the first year to prospective Apple TV buyers.
Apple TV+ is available for multiple devices via the existing Apple TV App that can be downloaded on the iPhone, iPad, or Mac via the App Store. The service is retailed at $4.99 post a 7-day free trial. The best part about Apple TV+ is that you can share the subscription with up to 5 family members.
Which Devices Support Apple TV Plus
Apple TV+ is available for Apple devices and selects smart TVs. Unfortunately, there's no access to the Apple TV+ App on Android just yet.
Users can subscribe to and watch Apple TV+ content in several ways:
Any iPhone or iPod touch with the latest version of iOS.
An iPad or Mac running their respective latest OS
An Apple TV 4Kor Apple TV HD.
A smart TV or streaming box that supports the Apple TV app.
In a Safari, Firefox, or Chrome web browser by accessing tv.apple.com
Do I need iPhone to use Apple TV?
Only people with an iPhone should get an Apple TV, right? No, that is not the case, anyone can get an Apple TV and use it. You don't need an iPhone or any other Apple device to use Apple TV.
However, you do need an iTunes account to log in and buy movies, TV shows, and music on Apple TV. You can create and maintain an iTunes account on any browser and Windows PCs too.
Remember that you will need subscriptions to streaming services like Netflix, Disney+, HBO, and more to access their content on your Apple TV.
Does Apple TV work with HomeKit
Apple TV has built-in Siri too, this allows you to use it as a base station for Apple's HomeKit. The Apple TV remote has a Siri button that you can use to control your TV through voice.
Using Siri you can also control the smart appliances you have connected to HomeKit. You can control lights, thermostats, and other appliances using your Apple TV remote. And if needed, you can control your Apple TV using an iPhone. 
How to Update Apple TV to the Latest tvOS?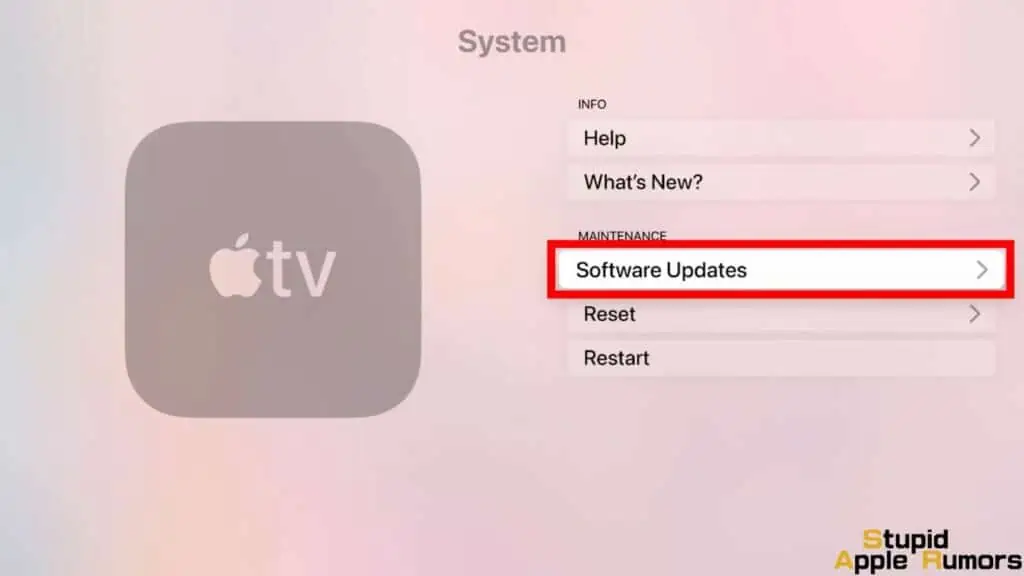 To update your Apple TV to the latest tvOS, follow these steps:
On your Apple TV, go to "Settings" > "System" > "Software Updates".
Your Apple TV will check for updates and let you know if one is available.
If an update is available, select "Download and Install".
The update will be downloaded and installed on your Apple TV. This process may take some time, so make sure your device is connected to a power source and your TV is turned on.
Once the update is installed, your Apple TV will restart.
Apple TV vs. Apple TV+
Apple TV and Apple TV+ are two separate offerings from Apple.
Apple TV refers to a range of digital media players that let you play videos, music, and other content from the Internet on any HD television.
The latest iteration of the device, the Apple TV 4K, supports 4K resolution and HDR, making it a popular choice for those who want a high-quality video streaming experience.
Apple TV also has a range of apps and games available for download through the App Store, as well as a Siri-powered remote for easy navigation.
Apple TV+ on the other hand is a streaming service that offers original TV shows, movies, and documentaries.
Launched in 2019, it is one of the newer entrants in the highly competitive world of online streaming services.
The service is available exclusively to Apple devices such as the iPhone, iPad, and Apple TV, and it offers a limited but growing library of exclusive content, with new shows and movies added regularly.
In short, Apple TV is a device that you can use to access a wide range of content on your television, while Apple TV+ is a premium streaming service that offers a limited but growing library of original content that can only be viewed on any Apple device.
Both products complement each other, with the Apple TV offering access to a broad range of content, while Apple TV+ offers a more curated selection of exclusive programming.
How much does Apple TV cost?
Currently, there's only one model of the Apple TV on sale and that is the Apple TV 4K 2022 . Both are available on Amazon while the Apple store only have stock of the latest Apple TV 4K.
We recommend you go for the high-end 4K version as the difference in video quality is quite significant. The only issue as such is that you will need a 4K TV to benefit from the device. If you don't have a high-end TV then you're honestly better off not spending the extra 50 bucks. However, if you want it then the $179 variant might be best.
Apple TV HD (4th Gen.) – $139.99 – Discontinued
The Apple TV HD is an entry-level streaming device that is retailed at $139.00 on Apple. The Apple TV HD supports 1080p HD video and is powered by the A8 Bionic chip, the same processor that powers the iPhone 6.
The Apple TV HD cones with a free 1-year subscription to Apple TV+ and is available with an additional AppleCare Protection Plan giving you up to 2 years of support and service for your Apple TV.
The device is relatively small in size with dimensions of 3.9" x 1.4" and weighs about 425 grams. The TV HD is available in one storage capacity of 32 GB and is not expandable. The Apple TV is retailed with a Siri Remote that connects to the hub via Bluetooth and allows you to communicate with Siri at the push of a button.
The Apple TV HD is compatible with High Definition TVs with HDMI ports and Bluetooth Keyboards for easier navigation and search experience.
Update: As of November 2022, the Apple TV HD is not available to purchase in the market. Apple has stopped production of the now obsolete Apple TV HD and only the previous and current generation Apple TV 4K are available to buy.
Apple TV 4K 2021 – $129 – Not Available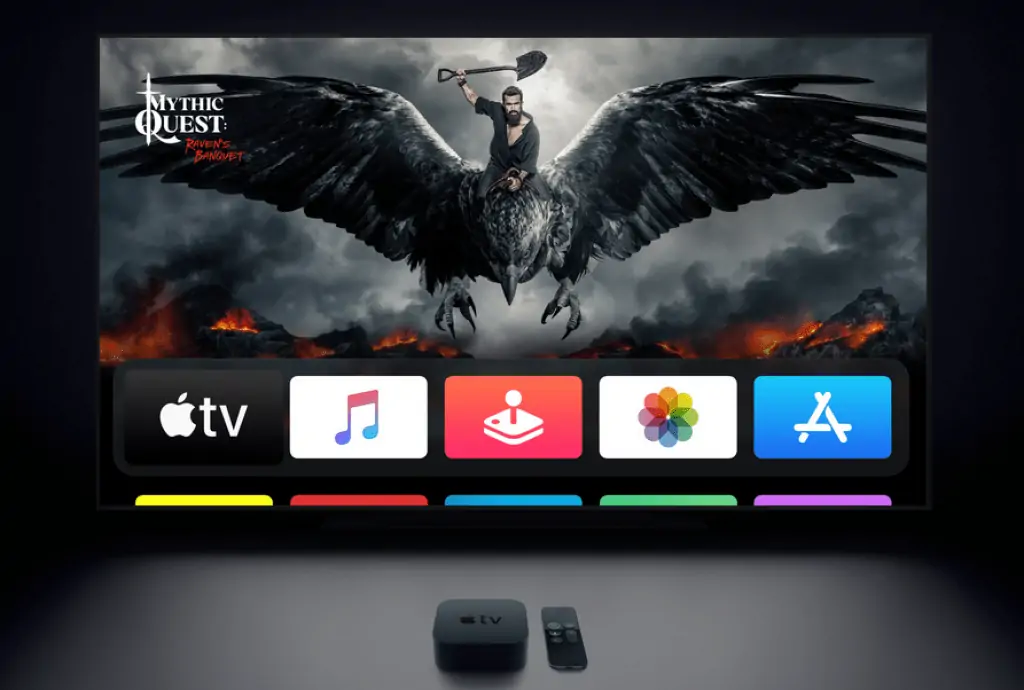 The Apple TV 4K is a flagship media streamer that is almost the most expensive streaming media player in the market. Retailed at $179.00 for the 32GB variant and $199.00 for the 64GB variant on Apple, this device is meant clearly for Apple enthusiasts who already have a 4K TV at home.
The Apple TV HD cones with a free 1-year subscription to Apple TV+ and is available with an additional AppleCare Protection Plan giving you up to 2 years of support and service for your Apple TV 4K. A major advantage is that the Apple TV 4K is the first-ever device to stream with Dolby Vision as well as Dolby Atmos sound for a breathtaking cinematic experience.
The Apple TV 4K comes with a Siri Remote allowing you to control the device with just your voice. Powering the device is Apple's A10X Fusion chip, the same chip powering the iPad Pro 10.5" and 12.9". The Apple TV 4K is compatible with HD and UHD TVs via HDMI and can be controlled via a Bluetooth keyboard as well.
Update: As of February 2023, the Apple TV 4K 2021 is not available to purchase from the Apple Store and it's difficult to find on e-commerce sites like Amazon. The only Apple TV device that's available to buy right now is the Apple TV 4K 2022 model.
Apple TV 4K 2022 – $129 – $149
The Apple TV 4K 2022 is the latest device in the TV lineup and is currently the most powerful and feature rich Apple TV available in the market.
It's much more affordable than its predecessors and the base price for the new 4K Apple TV sits at $129 for the 64GB variant and for an extra $20 you can opt to have the internal storage doubled 128GB.
The main difference apart from the additional space is that the base variant doesn't have Wi-Fi whereas the top-end one comes with both Wi-Fi and Thread support.
While there's absolutely no difference in the overall build and design of the new Apple TV 4K, it does come with Apple's A15 Bionic chip which is the same processor powering the iPhone 13 line.
Due to the upgrade in its processing capabilities, the Apple TV 4K also supports playing games in 4K and HDR10+ which were missing from the previous gen Apple TV.
Another major upgrade is to do with the Apple TV Siri remote. The new model receives a USB-C compatible remote instead of the one with the lightning port but the layout of the buttons and the functionality remains the same.
Even if you do not have a TV that supports 4K resolution, the new Apple TV can downplay the resolution on your TV in order to remain compatible with the resolution supported by the TV.
How Apple TV Works – Takeaway
So there you have it, an inexpensive alternative to various other media streaming devices currently sold in the market, the Apple TV does pretty much what any online streaming devices do, giving you unlimited access to a wide range of movies, tv-shows, and music.
It is Apple's answer to Netflix, Prime Video and Roku, and many others. It is user-friendly and follows a simple plug-n-play routine making it easy to use.
Generally speaking, you don't need to be a hardcore Apple user to purchase the Apple TV. However, I would recommend the Apple TV to any and everyone as it's simple to use, straight up neat looking, and delivers the highest streaming quality based on the TV it's plugged into.
If you've been able to freely understand and have questions about the topic of How Apple TV works, please feel free to drop your questions below in the comments section. Check out our guide on How Apple TV Works for more details.
Check out the latest Apple Tv on Amazon!
What is Apple TV?
The concept of a streaming device is quite old. The first streaming device which many assume to be the Roku came out way back in 2008. However, not a lot of people know that the Apple TV had hit the market in2007, making it one of the oldest streaming devices.
It was only after the success of this streaming device that smart TVs gained popularity in the 2010s. Apple's first streaming device comes with a 50GB storage space and could house movies/TV shows that were purchased through the iTunes store.
This stand-alone device can directly connect to the internet and stream without depending on a computer.
Over the years, Apple TV has set itself apart thanks to its deep ties to the Apple ecosystem, user-friendly design, and steep price.
From experience, sitting and holding my iPad to watch a movie would get uncomfortable after some time, so I decided to look for something that can cast my iPad to my TV and also provide me with a list of online streaming services so I can relax on my sofa and enjoy watching it on the big screen.
After going through various media players the Apple TV stood out because it was neat to look at. Honestly, my first preference was a sleek design to compliment the TV unit. After having the Apple TV delivered I realized that it's way more than just a media player with good looks, it was a powerful beast as well.
It was a simple setup and loads of content to stream. So, basically what Apple TV does is that you're able to stream HD Apple Original content on your TV by either renting or buying movies, tv shows, and more off the iTunes store. This in turn gets stored under your Apple ID which is accessible on the Apple TV.
Plus point is that you're able to customize your Home Screen by rearranging apps, creating dedicated folders to hold certain apps, and even changing the overall appearance of the Apple TV by setting up Light Mode or Dark Mode.
Things you Need to Know About Apple TV
How Apple TV works with Homekit?
Apple Homekit is Apple's smart home ecosystem. Using Homekit you can essentially control all the smart home devices. One of the most impressive features of the Homekit is the fact that you can control the home through Apple's voice assistant Siri.
Apple Tv is extremely compatible with Homekit. Not only can you command Siri to play you a specific movie or TV show. You can even ask Siri the names of the actors and other trivia specific to the movie that's playing.
However, the most beneficial feature of the Apple TV is its hub functionality. It can essentially work as the gateway device to all of Apple's Homekit compatible devices. So, you can command the Apple TV box to turn off the lights.
What does Apple TV do exactly?
Apple TV is a streaming TV box like MI Box. It lets you stream all types of video content. Yes, that means Netflix, Hulu, YouTube, HBO, and various other services.
However, it is also quite different from other streaming boxes as it allows you access to its proprietary Apple TV. You also get to access your iCloud and various other iOS devices using AirPlay. Check out our guide on How Apple TV Works for more details.
How do I pair my Apple TV remote?
You can pair the Apple TV remote when you set it up for the first time. If you need to pair it again after set up, do this. Point the remote three inches away from your Apple TV, now, press and hold the Menu and Volume Up for five seconds. Finally, place the remote on top of the Apple TV to complete the pairing process.
How do I delete apps on an Apple TV?
The easiest way to delete an app on Apple TV is, to press and hold the touchpad, and then select Play/Pause > Delete > Delete.
How do I cancel Apple TV+?
To cancel Apple TV+, open AppleTV.com on a web browser. Sign in to your account. Then, go to Settings > Subscriptions > Manage > Cancel Subscription.
Also Read: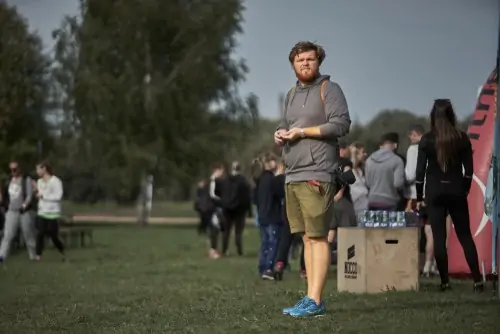 Alan Urban is the Editor-in-chief of Stupid Apple Rumours and often proclaims that he's " Apple's number one fan."
In addition to keeping up with the latest Apple news, he also reviews Apple products and creates user-friendly guides.  When not subjecting Apple Devices to crazy stress tests, he's usually playing games on Apple Arcade