Apple has previously been rumored to have their own modem in development, but recent reports suggest that this launch might take place sometime in the near future.
According to analysts, the iPhone 15 is expected to come with Qualcomm Snapdragon X70 while the iPhone 16 will have the X75 modem and not Apple's proprietary 5G chip.
iPhone 15 To Use The Qualcomm X70 Modem?
Haitong International Securities analyst Jeff Pu said in his research report last Friday that an iPhone is expected to release in 2024 with a new Qualcomm X75 modem that will be built on TSMC's 4nm process making it energy efficient.
This could potentially mean that Qualcomm will continue to be Apple's primary provider and the iPhone 16 (name is still tentative) may get the Snapdragon processor instead of Apple's own 5G modem.
It was also reported earlier in June by Ming-Chi Kuo that in light of Apple's failure to produce their own 5G modem, Qualcomm will remain to be the exclusive provider until Apple is able to develop its own 5G chip.
At the time there was no update from Kuo regarding the time frame for when the chip would be ready, but our safest bet is that the 5G chip Apple is working on should be in the market and running on their iPhone's post 2025.
The X70 modem that's coming to the iPhone 15 range of devices was released earlier this year and is built to sustain a download speed of 10Gbps and offers other intelligence features that overall enhance the speed, coverage, signal quality and energy efficiency of the device.
While there are suggestions that Apple might consider using their own 5G modem chip as early as 2023, it's still unclear whether or not Apple has begun RnD and if it will be ready by then.
Reports Suggest That The New iPhone SE 4 will Feature a 6.1" LCD Notch Display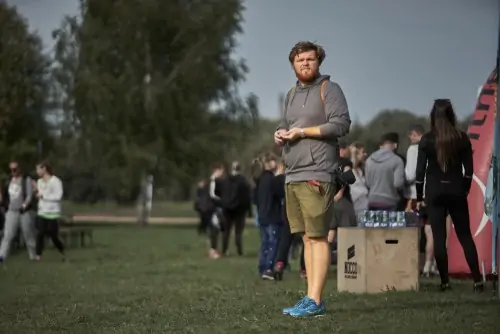 Alan Urban is the Editor-in-chief of Stupid Apple Rumours and often proclaims that he's " Apple's number one fan."
In addition to keeping up with the latest Apple news, he also reviews Apple products and creates user-friendly guides.  When not subjecting Apple Devices to crazy stress tests, he's usually playing games on Apple Arcade