DSCC Analyst Ross Young predicted back in January that Apple might consider releasing a new iPhone SE 4 with a 5.7" – 6.1" LCD display and a pinhole cutout design for the front camera.
Fast Forward to today and it looks like this might actually become a reality after new reports suggest that the iPhone SE 4 will now have a 6.1" LCD display with a hole-shaped cutout hidden inside the notch and it might get a launch date of 2023 instead of 2024.
iPhone SE 4 Display Size Tipped
In a recent interview with MacRumors, Young stated that Apple might consider transitioning their display on the iPhone SE to a new full sized 6.1" LCD with notch.
He hinted at the device being launched between 2023 and 2024 and it could potentially be an all-display SE with no physical buttons on the front.
Previously, Jon Prosser also leaked that the iPhone SE would receive an iPhone XR-like overhaul where the display will not include a home button or Touch ID sensor and it looks like Young just corroborated this in his report.
According to reports, Apple currently has a new iPad Air and iPad Mini in the works that will have their Touch ID sensors positioned on the side button.
If this is true then we can definitely expect to see the iPhone SE 4 sport the same feature as it's now getting a bigger display and there's no additional space on the screen to house the in-display fingerprint sensor.
While the exact specifications of the display is still not known and the design is not yet fixed, rumors suggest that the SE 4 might also get the Dynamic Island, but Young's latest report rules out this possibility.
The iPhone XR features a 6.1" LCD display and according to Ming-Chi Kuo, Apple is working on an iPhone SE with this display size in mind.
This also means that the latest claims and rumors are in some way legitimate and we can expect to see the iPhone SE 4 with a notch instead of a dynamic island.
2023 iPhone 15? | All the News and Rumors So Far
EU Passes a Law that Requires iPhone's to Be Equipped with USB-C by the End of 2024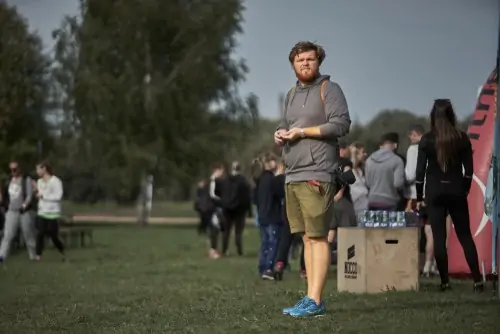 Alan Urban is the Editor-in-chief of Stupid Apple Rumours and often proclaims that he's " Apple's number one fan."
In addition to keeping up with the latest Apple news, he also reviews Apple products and creates user-friendly guides.  When not subjecting Apple Devices to crazy stress tests, he's usually playing games on Apple Arcade