A new law was recently passed that requires all smartphone and device manufacturers to have a standard USB-C port on all their devices sold within the EU.
It has become a hot topic and according to reports, the European Parliament voted by a large majority with 602 votes in favor and 13 against to enforce the use of USB-C as a common charging port across all consumer electronic devices sold in the EU.
This has to be implemented before the end of 2024 or manufacturers will have to face legal consequences.
EU Passes Law – iPhone's to be Equipped with USB-C
The new law also means that Apple's iPhone and AirPods will have to lose their lightning ports and should be equipped with USB-C ports instead if they want to be sold within the EU which will definitely have a big impact on the company as a majority of their devices currently in circulation are equipped with lightning ports.
As stated by the European parliament:
"Regardless of their manufacturer, all new mobile phones, tablets, digital cameras, headphones and headsets, handheld videogame consoles and portable speakers, e-readers, keyboards, mice, portable navigation systems, earbuds and laptops that are rechargeable via a wired cable, operating with a power delivery of up to 100 Watts, will have to be equipped with a USB Type-C port."
While the law does aim to reduce e-waste and is directed at improving product sustainability, it also makes all devices more user friendly and convenient to use.
As of now this move is directed towards smartphone and accessories manufacturers but will reportedly extend to laptop manufacturers as well by the end of 2026.
Which Apple Devices Need to Be Switched from Lightning to USB-C?
Currently, nearly all of Apple's devices are equipped with the lightning port and will require a USB-C to be compliant with the new laws.
Apple is also working on implementing these changes as early as 2023 with the iPhone 15 range of devices that are rumored to come with USB-C.
In order for Apple to continue business within the EU they will have to overhaul their iPhone's, Entry-level iPad's, AirPods cases, MagSafe battery packs, Magic Keyboards, Magic Trackpad, Magic Mouse, and Beats Headphones.
Apple Reportedly Accepts TSMC Chip Price Hike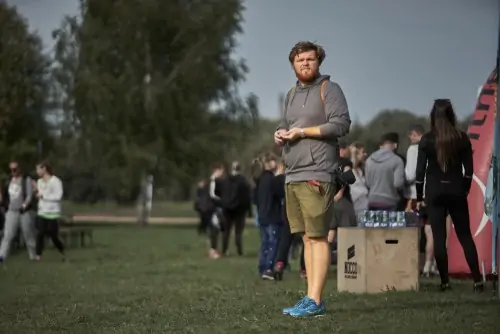 Alan Urban is the Editor-in-chief of Stupid Apple Rumours and often proclaims that he's " Apple's number one fan."
In addition to keeping up with the latest Apple news, he also reviews Apple products and creates user-friendly guides.  When not subjecting Apple Devices to crazy stress tests, he's usually playing games on Apple Arcade