Want to buy a MacBook but can't pay over 1000$? A good alternative would be to choose a refurbished MacBook. Check out Where to Buy a Refurbished MacBook.
MacBooks are the pinnacle of laptop technology, with great performance, software, and battery life, all complemented with some of the best designs. This excess in engineering comes at a cost and that cost is the price we as consumers have to pay.
What if I tell you, the people who want the best but don't have the best budgets can still get the best MacBooks at the cheapest of prices. Read on to find out Where to Buy a Refurbished MacBook!
Related: How does Apple Trade-in Work?
Don't believe me? You have come to the right place. The answer is refurbished MacBooks, these are the same excellent MacBooks from Apple that have new lives breathed into them by retailers who specialize in this field. 
I know that this may sound too good to be true, but trust me as they are excellent devices and in fact, I am typing this article on a refurbished MacBook. I was skeptical too but I got proved wrong. So, if you are someone looking for an affordable yet perfect MacBook, this article will cover everything on where to buy a refurbished MacBook from.  
After going through all the stores that sell Apple refurbished products; my team and I found out that:
The best place to buy a refurbished MacBook is Mac of All Trades. With over 20 years of experience, this retailer is known for its quality repair work and amazing deals. They ensure that their customers get the best-tested MacBooks in addition to Warranty and customer support.
WHERE TO BUY A REFURBISHED MACBOOK
Mac of All Trades
Mac of All Trades is a well know trusted Mac retailer, with over 20 years of experience in the industry. The reason for their popularity is their excellence in the Mac selling business. They deal with almost all Apple products ranging from iPhones to Macs. They deal only in refurbished Apple products and accessories. What makes Mac of All Trades an excellent retailer for refurbished Macs is their affordable prices yet outstanding customer satisfaction.
Similar to Apple, Mac of All Trades tests MacBooks extensively making sure customers get functional devices. The tests range from hardware, cosmetics, and more, with replacements or repairs conducted on faulty parts. With thorough testing, the MacBooks are put through two quality assurance tests, once after refurbishing and once just before shipping to make sure it works perfectly.  
The reason customers keep flocking to Mac of All Trades is because of the prices, as they offer some of the best prices for refurbished MacBooks. All models old and new come with attractive price tags making them a great deal.
Another area where Mac of All Trades excels is in the warranty of their refurbished MacBooks. Mac of All Trades offers a 1-year warranty for all its MacBooks, they will repair, or send in a replacement or offer store credit equal to the price of purchase if there is something wrong with the MacBook.
With this warranty along with their extensive testing, you never have to be worried about the quality of their MacBooks.
Mac of All Trades has all its bases covered when it comes to selling refurbished Macs, excellent prices, good testing along with amazing warranty and service. And guess what, they have over 58 different MacBooks to choose from, right from 2010 to 2019. You get MacBooks in various sizes, models, and configurations so that you can choose the best one for you.
If you are looking to buy a refurbished MacBook, then Mac of All Trades should be right at the top of your list as they offer some of the best deals with excellent quality, support, and service.  
Visit: macofalltrades
Apple.com
If you want the best of the best experiences when buying a new MacBook, just get it directly from Apple, this applies to refurbished MacBooks too. Apple is the standard when it comes to customer service in the tech world. Buying a new product from Apple gives you peace of mind, it makes you feel safe about your purchase. Apple provides the same service and cares for customers that buy refurbished products from Apple.
All refurbished products from Apple go through the Apple Certified Refurbished testing program. This is one of the most extensive tests that any used product goes through. An in-house Apple agent will test, repair and/or replace any faulty parts in the MacBook. They will also be put through the same quality assurance testing as a brand new retail MacBook.  
One area where Apple Refurbished MacBook falls short is the price, since you are offered a premium experience, Apple commands a premium for it too. While the experience is unlike any, the prices are also the highest among all refurbished retailers. You can get a discount of 15 percent on average which is a decent chunk but don't expect any Earth-shattering deals similar to other dealers.  
While Apple loses in terms of pricing to other refurbished dealers, it one-ups them on warranty. You get the same warranty as a new MacBook, which is one year. Apple also gives you the option to get AppleCare for refurbished MacBooks which can increase the warranty period to 3 years and offer better service too.
This warranty and Apple's testing process is what make their refurbished products worth it. So, if you have the money to spare, go for refurbished MacBooks from Apple itself.  
When it comes to availability, Apple offers a wide range of MacBooks in its refurbished catalog. And most of these models are from recent years meaning they might not be cheap but they will be feature-rich and fast.
It also means that you are out of luck if you are looking for an older MacBook. The stock is also decent with good availability for anyone looking to buy a refurbished MacBook from Apple.
Like buying an Apple product, if money is not a problem, then buying a refurbished Mac from Apple is probably the best option for you as they offer a decent chunk of discount for like new MacBooks with the assurance from Apple themselves.  
Visit: Apple.com
Amazon.com
Amazon is one of the biggest brands of the 21st century and the brand was built by selling products. People's trust in Amazon is why they are such a massive brand. With availability for almost any type of commercial good, it is not a surprise that they sell refurbished Apple products too. And one of the most popular refurbished products on Amazon's website is the Apple MacBook. But is the experience of buying a refurbished MacBook from Amazon good?  
For any refurbished products, they are put through tests to make sure that they are in working condition and that they can be sold to customers. This is true in the case of the MacBook too. Amazon works with multiple third-party sellers to get refurbished MacBooks to the hands of customers.
This means that each third-party seller can have a different testing process, but Amazon allows only select trusted sellers to make sure that the MacBooks work like new and show minimal signs of wear and tear.
The price of a refurbished product is probably the reason that makes the products an attractive buy. Refurbished MacBooks from Amazon come at an average savings of 37% compared to the price of a brand new MacBook.
But this can vary from model to model with some MacBooks having just 10% off, with some having more than 60% off. All refurbished products including MacBooks from Amazon come with free shipping and some are even eligible for Amazon Prime. These MacBooks are packaged in generic white boxes and include all accessories of the respective MacBook.
Amazon offers a minimum of a 90-warranty period for refurbished MacBooks, with longer periods for certain models. This duration varies based on who is selling, the model, and the price of the product. Obviously, the higher the warranty period the better, so stick to models with longer warranty periods.  
Another important factor when it comes to buying refurbished MacBooks is the stock itself, and Amazon has a decent stock and models of refurbished MacBooks. Some of the other refurbished dealers of MacBooks on this list have a better stock though.
If you want a refurbished MacBook from a trusted retailer at a decent price, warranty, and good quality, then Amazon might be the right one for you as they tick all the boxes.  
Visit: Amazon.com
Check out the latest MacBook on Amazon!
RefurbMe
While RefurbMe is not a dealer, it is the perfect companion for anyone looking to buy a refurbished MacBook. RefurbMe is a specialized site that compares the prices of MacBooks for you in an instant. You can see all the deals from other popular retailers like Mac of All Trades, Amazon, and more.
With over 600 deals on MacBooks, you can find almost all refurbished MacBooks for sale on the internet. You can even set up alerts so that you get a head start for the best-refurbished MacBook deal. The warranty and prices are set by retailers so you can choose from your favorite retailer.  
Visit: RefurbMe
OWC Refurbished Macbook Store
OWC (Other World Computing) is a great place to buy MacBook accessories like RAMs, Storage, Docks, and more. They have many quality kits that let you upgrade and improve the experience with your mac. 
OWC also sells refurbished MacBooks in their eShop. OWC claims that all MacBooks sold through them are thoroughly inspected and certified by technicians. Their refurbished MacBooks are reliable and function as new.
Purchasing refurbished MacBooks OWC comes with a 14-day money-back guarantee, free shipping, warranty, and support. You can even configure some MacBook models before buying them.
Overall, OWC offers good service when it comes to refurbished MacBooks. Definitely give them a look if you want a smooth experience.
Visit: MacSales.com
Buy Refurbished MacBooks at Best Buy
Best Buy, like Amazon, has one of the biggest libraries of refurbished products on sale. MacBooks among other laptops and smartphones are a hot part of the library, with many models and configs on sale. 
So if you were not able to find a particular model of MacBook on the above sites, then you can search for it on Best Buy.
While the service is not the best, you can opt for plans that can protect your refurbished MacBook for up to 3 years. A word of advice is to read the product descriptions and what's included with the product.
Make sure that you are getting all the cables and adapters you need.
Visit: Best Buy
What is the difference between a refurbished Mac, a used Mac, and Mac being resold?
While a refurbished Mac, used Mac, and Mac being resold might sound similar and share some similarities like the fact that all of them are used Macs, cost cheaper than new Macs, and more. These Macs also have differences and they are,
Refurbished Macs
Refurbished Macs as the name suggests are refurbished by a brand and then sold. Refurbishing is the process of restoring a used Mac by cleaning it, replacing any faulty parts, and sometimes even cosmetically restoring it.
Even Apple sells refurbished Macs and other devices. Brands like Mac Of All Trades, Amazon, and more also deal with refurbished Macs. Refurbished Macs may cost more than used Macs but they are also better as they come with warranties and are checked for any problems.
Used Macs
If you have a Mac with you that you have been using for a while now, then that is a used Mac. These are generally in a poorer condition compared to refurbished Macs unless the owner took exceptional care of them. Used Macs cost the lowest since they are not refurbished or repaired. Used Macs are mostly sold by individuals on eBay, Craigslist, etc.
Mac being Resold
Mac being resold is any used Mac that is getting sold. You can resell a Mac either to an individual or to companies that buy old Macs (probably to refurbish and sell them for a profit). Apple products like Macs don't lose value easily, so a lot of Macs get resold.
All refurbished Macs are used Macs but all used Macs are not refurbished. Likewise all resold Macs are used too. You can interchange Macs being resold and used Macs and it will mean the same.
WHERE TO BUY A REFURBISHED MACBOOK – Final Thoughts
Not everyone can afford Apple products because they are not exactly affordable. And MacBooks are some of the most premium laptops and this is reflected in their price tag. Students and professionals alike have difficulty affording a new MacBook even though they may need one for learning and work. If you are someone looking for a MacBook but don't exactly have the means to buy it, then refurbished MacBooks might be the way to go for you. 
Refurbished MacBooks from reputed retailers are as good as new MacBooks but come at significantly lower prices. They are tested to work and last like a new MacBook and come with warranties too. The above are some of the best retailers to buy a refurbished MacBook from. So, what are you waiting for, go get yourself a refurbished MacBook right now. Check out our entire guide on WHERE TO BUY A REFURBISHED MACBOOK for all the details.
Check out the latest MacBook on Amazon!
FAQs
Is it okay to buy a refurbished MacBook?
After using a refurbished MacBook myself, I can vouch for refurbished MacBooks. But it all depends on where you buy it from, if you are buying from Apple or any other reputed brand, then the MacBooks should work well with no problems. 
I have recommended refurbished MacBooks to my friends and family, especially if they are on a tight budget and don't need the latest cutting-edge technology. If you are strapped for cash and want a MacBook, then it is perfectly okay to get a refurbished MacBook.
Refurbished MacBooks from Apple or reputed brands have the same awesome performance, have little cosmetic damage, cost less, and even come with warranties, so they are a great deal.
Other Reputed Retailers
If none of the above retailers fancy you, you can check for more refurbished MacBooks from:
Back Market
decluttr
Renewed Macs
Gazelle
Also Read: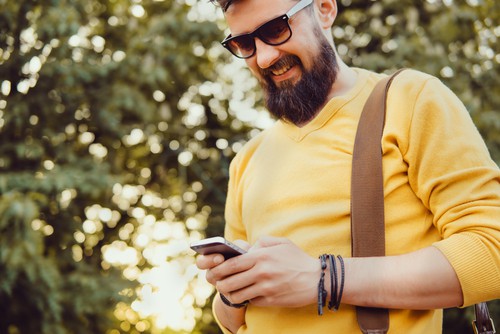 Should I, Do I, How to – these are some of the topics I would love to cover to share what I know about All apple products.