Does your Magic Mouse lag when using it with Mac? Learn what to do if Mouse is Lagging on your Mac in this article.
Have you ever had a slow and jumpy cursor on your Mac while using a Magic Mouse or another Bluetooth input device? The issue is choppy, sluggish, jumpy, and generally slow mouse behavior while using a Bluetooth mouse. 
This can be incredibly inconvenient because it significantly impacts your overall computer experience. You cannot operate your Mac effectively unless you have a properly functioning mouse.
In reality, the mouse is undoubtedly one of the most significant computer accessories. You might also be experiencing issues with mouse lag on your second external display.
Try the solutions listed below until your problem is resolved. These suggestions will address the reasons why your mouse isn't acting normally.
The solutions presented here apply to Apple's Magic Mouse, Magic Mouse 2, and third-party mice like Logitech's. Check our guide on What to do if Mouse is Lagging on your Mac for all the details.
Related: Why does FaceTime hang up and how to fix it
What to do if Mouse is Lagging on your Mac
Before we Start
If your mouse has a rechargeable battery, make sure it is charged. Whether it runs on batteries, examine if they need to be replaced. Some Magic Mouse versions, for example, may include rechargeable batteries. You can check the battery level on your Mac by clicking the Bluetooth icon in the menu bar. If the battery level is too low, use a Lightning to USB Cable to connect to your Mac or a USB power charger and charge your mouse.
Switch your mouse on and off. If your mouse has a power button, press it to turn it off. Then, after a few seconds, switch it on. The Magic Mouse, for example, features a power switch on the underside. If your mouse has a replaceable battery, remove it, wait a few seconds, and then replace it.
Reboot your Mac. You can do so by heading to the Apple menu and selecting Restart.
If you believe your mouse is lagging because the cursor is slow to follow the movement of your mouse, check your settings by navigating to System Preferences > Mouse. Then, change the tracking speed.
Check that your Mac runs the most recent version of the macOS software. Go to System Preferences > Software Update to do so.
Clear out your mouse. Turn your mouse off (or remove the battery), and then wipe the mouse body with a soft, microfiber cloth.
Continue reading to know more about what to do if Mouse is Lagging on your Mac and how to fix it.
Tips for fixing Lagging Mouse on Mac OS
Turn off and on Bluetooth
When Bluetooth devices such as a mouse, keyboard, or external trackpad fail to function properly, go to System Preferences > Bluetooth and select Turn Bluetooth Off. Wait 30 seconds before clicking Turn Bluetooth On. Try using the mouse now to see if it works properly.
Make absolutely sure you are using the mouse on a flat surface
The mouse will not work properly if you use it on a bedsheet or other uneven surface. Use a flat surface, such as your desk, to address this. If the mouse pad you're using is filthy, clean it.
Change the USB Port
Another possible cause is that the USB Port on your Mac is not cooperating with the Mouse due to a technical problem.
To rule out this possibility, try plugging the Mouse onto a different USB Port and seeing if it starts working better.
Turn off the Handoff feature
Some users have claimed that removing the Handoff option on Mac solved the problem.
Select System Preferences from the dropdown menu after clicking on the Apple icon in the top menu bar.
Uncheck General on the System Preferences screen. Allow this Mac to communicate with your iCloud devices.
Reset the Bluetooth module on your Mac
Still no luck, and the mouse cursor is lagging? To reset your Mac's Bluetooth module, follow the steps below.
Go to System Preferences > Bluetooth and tick the box next to Show Bluetooth in Menu Bar.
Click the Bluetooth icon in the menu bar while holding down the Option + Shift buttons.
Confirm by clicking Reset the Bluetooth module.
Select Debug on previous macOS versions to view the Bluetooth reset option.
Mac Bluetooth Debug
You may not see the option to reset Mac's Bluetooth module with macOS Monterey and later. In that situation, take the following steps:
Launch Terminal on your Mac.
Paste the following command into Terminal: sudo pkill bluetoothd
When prompted, enter your Mac's password. When you input the password in Terminal, you will not receive any visual confirmation. Enter the right password and press the enter key.
To complete the Bluetooth reset, click the Apple symbol > Restart.
This should resolve the Bluetooth troubles you're experiencing on your Mac.
Delete mouse-related Bluetooth property list files
Here's how to delete Mac's plist files to resolve Magic Mouse issues:
Launch Finder and select Go from the top menu bar.
Press the Option key, and the Library option will show in the list. Click on it.
Scroll to the bottom and open the Preferences folder.
From here, delete the following files:
com.apple.AppleMultitouchMouse.plist
com.apple.driver.AppleBluetoothMultitouch.mouse.plist
com.apple.driver.AppleHIDMouse.plist
If you're having trouble finding these files, type "mouse" into the search bar and then click Preferences next to "Search."
Reboot your Mac.
When you pair the Magic Mouse again, there should be no lag or unresponsiveness concerns.
Reset all custom mouse settings
If you adjusted the third-party mouse's button click, lighting, cursor speed, and so on, utilize the same software or service to reset it to default. After that, connect it to your Mac to resolve the issue.
Reset NVRAM
Reset NVRAM on Mac with Intel Processor
Disconnect all external drives (excluding the external keyboard) from your Mac and follow the procedures below to Reset NVRAM or PRAM on an Intel-based Mac.
To boost the volume on your Mac, press the Volume Up button.
Click on the Apple Icon in the top menu bar and pick Shut Down from the drop-down menu, then wait for your Mac to shut down fully.
To start Mac, press and hold the Option + Command + P + R keys simultaneously.
Hold down the 4 Keys until you hear the first start-up sound, then release the Keys when you hear the second start-up sound.
Reset NVRAM on Mac with T2 Security Chip
Select Apple > About This Mac > System Information. On the next screen, in the left pane, click Controller. If your Mac has an Apple T2 Chip, you can see it in the right pane.

If your Mac has an Apple T2 Security Chip, the methods to Reset NVRAM are the same as described above, with the exception of a slight variation when releasing the keys.
Start Mac by pressing the power button, then immediately press and hold the Option + Command (Alt) + P + R keys.
Continue to hold down the four keys as Mac boots up and the Apple logo appears and disappears for the second time.
Reset NVRAM on Mac with Apple M1 Processor
If your Mac (November 2020 and after) is equipped with an Apple M1 CPU, you will be unable to Reset NVRAM using the Command (Alt) + Option + P + R key combination.
According to comments on Apple's support site, the M1 CPU is meant to execute NVRAM tests automatically when the computer boots up after a shutdown.
This could imply that if a Mac with an M1 Processor detects any faults during the starting process, it should automatically Reset its NVRAM.
Try Another Mouse to Know where the Problem Lies
If the problem persists despite all of these fixes, borrow a mouse from a friend or family member and pair it with your Mac. If this one works, it suggests the issue is with your mouse, not the Mac. In the case of the Magic Mouse, you can resolve this by contacting Apple Support or the relevant third-party mouse manufacturer.
What to do if Mouse is Lagging on your Mac – Conclusion
Almost every activity on your Mac requires the use of the mouse. As a result, a lagging or stuck cursor can impede your workflow. These techniques in this What to do if Mouse is Lagging on your Mac guide should help you resolve the issue and restore the smoothness of your cursor.
Also Read: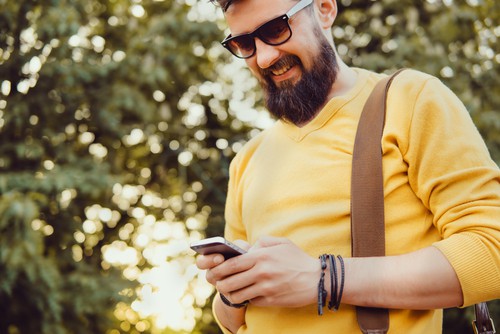 Should I, Do I, How to – these are some of the topics I would love to cover to share what I know about All apple products.