At their WWDC keynote event in June, Apple introduced us to their new Mac operating system which will be released later this year, code-named: Ventura.
It's a sheer upgrade from Monterey and there are a number of new features and updates to a lot of Apple's stock tools that we consider to be major game changers.
Based on the last updates we received, macOS is still in beta testing and the OS is designed to provide users with a multitasking experience like no other.
Let's take a look at everything we know so far about macOS 13 Ventura including potential release dates, rumored features, software updates and more.
macOS 13 Ventura – What We Know So Far
macOS 13 Ventura – Confirmed Release Date
On the 6th of June, we saw a glimpse of Apple's new macOS Ventura and at the keynote, they hinted at it getting a public release later this year.
macOS 12 Monterey was launched on October 25th 2021, so if Apple sticks to roughly the same time frame, then the public roll out should take place mid to end of October 2022.
Update 22-Sept-2022 : Apple has finally confirmed that the launch of the new macOS 13 Ventura will take place in October 2022. However, the date is still not entirely confirmed. However, based on Apple's track record, we're anticipating the release of the new OS to be somewhere between October 6th to October 26th.
Update 30-Sept-2022 : Apple might not have their Fall October event and the new macOS as well as the other pending releases may take place via press conference instead.
Update 13-Oct-2022 : macOS 13 Ventura will launch on the 24th of October according to new updates from Bloomberg's Mark Gurman. The new OS will launch alongside the iPad Pro and the new Mac.
macOS Ventura Beta Testing – Latest Test Update
At the time of writing this, Apple has released seven beta versions of macOS Ventura to developers and five versions to public beta testers.
From the release notes and leaks online, the public beta three has seen an addition of new features such as iCloud Shared Photo Library, Lock-down Mode, support for virtual cards in Safari, and Ventura also reintroduces track-pad gesture videos in the macOS settings app.
However, there are still a couple of bugs with the beta version that developers are currently working to fix.
The seventh beta is build number 11A5342f and we're expecting there to be at least one more beta version released before the official launch date.
The new beta build brings significant fixes to Stage Manager and the Continuity Camera which were riddled with bugs in the 5th beta build. There is also fixes pushed for Handoff to make the whole transfer calls to and from the iPad or iPhone more fluid while using FaceTime.
Update 22-Sept-2022 : Apple has released the 8th developer Beta of macOS 13 Ventura yesterday. The update is 1.61GB and can be downloaded from within the System settings.
Update 30-Sept-2022 : Apple has seeded its ninth beta of macOS Ventura to developers and public beta testers.
UPDATE 06-Oct-2022 : Apple has seeded its 8th Beta of macOS Ventura for public testing and are on their 10th Beta for developers. As of now we're unsure what changes have been made to the latest Beta since the developer notes have not been updated by Apple as yet
UPDATE 13-Oct-2022 : Apple has seeded its 11th Beta for developers a week after launching the 10th beta. The new beta contains primary bug fixes for Stage Manager, Handoff is now more fluid in FaceTime and scheduling and undoing emails in the Mail app is now up to 10 seconds with no bugs.
UPDATE 18-Oct-2022 : Apple has released the Release Candidate beta build to developers. The 12th beta arrives one week after the 11th and the new build number is now – 22A379, replacing 22A5373b.
UPDATE 20-Oct-2022 : Prior to the Monday launch of macOS Ventura, Apple has released a second RC Beta to developers that can be downloaded from the Apple Developer Center. The second Release Candidate beta (Beta 13) has the build number – 22A380, replacing 22A379.
macOS Ventura – Device Compatibility
Not all Mac's will be able to run Ventura and from our estimates, there's going to be a number of Mac devices that are compatible with Monterey, but will not support Ventura.
As confirmed by Apple, (on their website), the following Macs will support the final version of macOS 13 Ventura.
MacBook 2017 and later
MacBook Air 2018 and later
MacBook Pro 2017 and later
Mac Mini 2018 and later
iMac 2017 and later
iMac Pro – All Models will support macOS 13
Mac Pro 2019 and later
Mac Studio – All Models will support macOS 13
Based on this, the following devices will not receive the new update and would support up to macOS Monterey.
iMac 2015
MacBook Air 2015 – 2017
MacBook Pro 2015 – 2016
These models were pulled off the shelves a while ago, but still support Monterey. However, they would not be eligible for an upgrade to Ventura this year.
Mac Mini 2014
Mac Pro 2013
MacBook 2016
We still don't have confirmation on a couple of models, but we're hoping that Apple considers launching Ventura for them as well.
MacBook 2016 – 2017
MacBook Air 2015 – 2017
MacBook Pro 2015 – 2017
Mac Mini 2014 – 2017
iMac 2015 – 2017
Mac Pro 2014 – 2018
macOS Ventura – Latest Features That We Know Of
As I said earlier, macOS Ventura is designed to primarily improve multitasking and offer better integration with the iPad and iPhone. So, most of the new features will revolve around just that.
Based on what we saw at the WWDC 2022 and from what we could gather from beta releases, here's every new feature Apple has included in their new OS.
Stage Manager
Stage Manager is Apple's new tool to organize windows and apps on a Mac. It's designed to help users focus on one primary task while minimizing the clutter from other open windows or apps.
From the last update we came across, Stage Manager let us group different windows together and the primary app was positioned at the center of the screen whereas the remaining apps in the window were floating on the left.
To toggle between different apps, simply clicking on the window will pull up that app and if there are many grouped windows, tapping on any group will highlight the other apps or windows that are a part of that group and we were able to select any window of our choice.
Stage Manager can be accessed from the Control Center, so it's easy to locate on the Mac and this should be the same with the final release.
Continuity Camera
Another interesting feature we found that's coming to Ventura is the ability to use an iPhone as an external web camera simply by bringing the iPhone close to any Mac running macOS Ventura.
We were even able to utilize the ultra wide lens on the iPhone to enable a new view called "desk view", where the ultra wide records an overview of the desk while the primary lens focuses on our face.
It's also quite possible that Apple plans to bring in a new update with this feature where users can directly switch handling FaceTime calls directly from an iPad over to an iPhone or Mac without having to click any button.
There are still a couple of bugs with the continuity camera, but by the looks of it, Apple just might get all their devices to integrate with one another and this could make life a whole lot easier for those who are trying to create a complete Apple Ecosystem.
Update: New finds suggest that macOS Ventura will in fact receive the Continuity Camera upgrade and users will be able to utilize their iPhone as a webcam with the Mac when the update releases. The Belkin iPhone mount which was first featured in WWDC is now available to buy on Apple's website and is priced at $29.95.
Spotlight
Spotlight is another feature that's coming to the new macOS Ventura. We've seen and used Spotlight in Monterey, but it lacked certain capabilities that we can confirm will be included in macOS Ventura.
Spotlight will now allow users to preview files through Quick Look, search for photos based on time, location, people and even objects that's within the photos.
We're also getting word that there's going to be an update to the Live Text feature in Spotlight where users will now be able to search for text within images and videos and we can also create new documents, set up a timer and more, all from within the Spotlight app.
White Noise
Another brilliant feature that's coming to macOS Ventura is White Noise.
This feature allows users to play soothing white noise on the Mac and the noise can be switched between the sound of rain, ocean or a running stream.
This background sound will help users enter a zen mode while multitasking or it can be used as a sleeping aid with a timer set so that the white noise can automatically turn off.
Reminders
The Beta version showcases a lot of the new features coming to macOS Ventura and one that we found to be quite helpful is the new and improved reminders app.
With the new update, the reminders app now supports grouping by time and date as well as pinning lists and using lists as templates.
Users are also able to change the font and formatting of the text by including bullet points, dash lists, bold, italics and even underlined formatting.
System Settings
Also, the entire System Preferences has received a major upgrade. In macOS Ventura, it has been changed to System settings and the entire layout has been modified to make it easier to navigate.
According to me the new System Settings menu resembles the Settings app on the iPhone or iPad and the traditional icon grid has been taken down.
While the appearance and style has changed, Apple has decide to retain the search bar to make it easier for users to find a particular setting.
There are still some UI issues and bugs with the new System Settings tool, so we can expect a few changes before the final release next month.
macOS Ventura – Major Improvements Made to Apps
From the WWDC event, Apple highlighted the software changes that will be made to certain apps like Messages, Safari, Mail, Photos, and FaceTime among others.
These updates are currently confirmed to be a part of the release and users who are testing the beta version of macOS Ventura are able to experience these changes first-hand.
Some of the changes that we can confirm are getting added to Ventura are:
Safari: Safari will now be able to share tab groups. Family and friends group members will be able to view what other members are doing real time which is a wonderful tool for conducting group projects or teaching sessions.

And the best additions by far have to be the opt-in notification from Safari pages and text from images online can be translated real-time with the new and improved Live Text feature.
Mail: The Mail app has also received a significant number of changes where users can now unsend an email within 10 seconds, there's an option to schedule emails and a reminder option to reply to an email within a specific amount of time.

They've also improved the search response time in the Mail app and if there are any typos, they will automatically get corrected in the search bar.
FaceTime: In Ventura, FaceTime works in tandem with Handoff, which is a tool that allows users to transfer FaceTime calls between devices.

Ventura also supports a new collaboration feature that allows users to work with other callers in apps like Safari, Keynote, Notes, Files and Reminders.
Messages: While Safari, Mail and FaceTime received significant changes to their UI/UX, Messages did not receive as many, and the only changes or improvements we found with the app is that users are going to be able to edit and unsend messages up to 15 minutes after they're sent.

There will also be an option to recover deleted messages up to 30 days from the day they are deleted. SharePlay will also get Messages support as we've seen happen in the new iOS 16 beta version.
Photos: The photos app will receive an update where duplicate images will now automatically get merged together and users can now edit both photos, simply by editing one.

There's also a couple of improvements made to the Photo picker and Memories feature which now allows users to disable and turn off the feature if not required.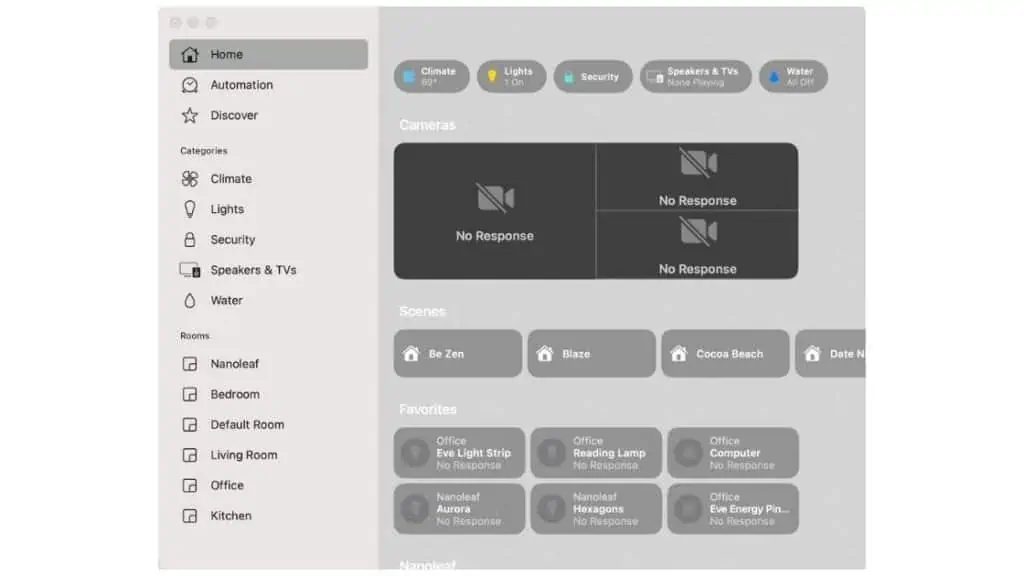 Home App: With Ventura, the Home app will also see a new design making it easier to navigate. There will be a dedicated Home tab and the latest beta also has support for Matter which lets users connect to other smart home manufacturers devices.
Maps: Finally, the maps app will receive an update that lets you plan out a trip by adding multiple stops along the way. This can then be synced with your iPhone and used in your car as a GPS navigation system.

Users are also apparently going to be able to calculate the overall cost of the journey and toll charges if any.
Other Features Coming to macOS Ventura
Game Center – The dashboard has been redesigned to make it easier to see your friends' play activity and achievements at a single location. The update also supports SharePlay for playing games with friends while on a FaceTime call.
Apple Pay – Payment sheets have been overhauled to easily add cards, manage information, and review details about a purchase before completing any transaction.
Dictation – Dictation will now support automatic punctuation for inserting commas, periods, and question marks while dictating a text. It also allows you to insert emojis and support for dictation requires an Apple silicon Mac.
iCloud+ – You will be able to use the Hide My Email feature in third-party apps.
Keyboard – New languages for emoji search, auto-correct, as well as keyboard layouts.
Music – Improved recommendations and new music notifications to make it easier to keep track of your favorite artists.
News – There's going to be a new "My Sports" section that provides real-time info about your favorite teams, leagues, and athletes.
Reference Mode – Macs using Sidecar can now support the 12.9-inch iPad Pro as a secondary reference display.
Siri – Siri gets a new updated design and provides more targeted results to help users get information and answers easily.
Translate – System-wide translation has gained support for Turkish, Thai, Vietnamese, Polish, Indonesian, and Dutch.
Security Updates – The Rapid Security Response feature will receive an update where security updates can be applied to the Mac without restarting the Mac.
How to Download the macOS 13 Ventura Beta Version
If you want to test macOS Ventura before its release, you can do so by taking part in the beta testing program.
First navigate to the beta testing page and then sign in using your Apple ID
Click on Enroll your Devices and then scroll down to the Enroll your Mac section
Now, click on the Download the macOS Public Beta Access Utility button
The macOSPublicBetaAccessUtility.dmg file will download. Open and run the installer.
Follow the instructions listed on the screen to successfully install the Beta version of Ventura
Once your Mac restarts, navigate to System Preferences > Software Update to view the details of the version you downloaded.
Also Read: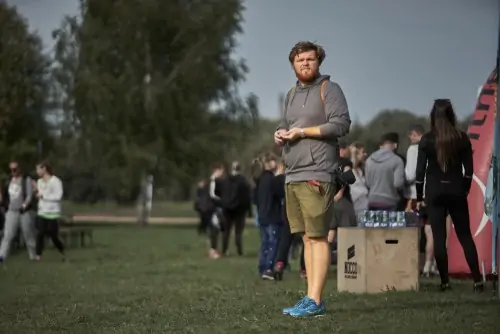 Alan Urban is the Editor-in-chief of Stupid Apple Rumours and often proclaims that he's " Apple's number one fan."
In addition to keeping up with the latest Apple news, he also reviews Apple products and creates user-friendly guides.  When not subjecting Apple Devices to crazy stress tests, he's usually playing games on Apple Arcade