Does your Mac say Wi-Fi Not Configured? Check out what it means when Mac says Wi-Fi Not Configured and How to Fix this issue in this guide.
Several Mac customers have claimed that their computer's WiFi has not been configured. They're getting notifications that they can't connect since the WiFi is reportedly turned off.
Users have also noticed that the WiFi menu symbol in the menu bar has an X in it. Indeed, the WiFi symbol looks to be disabled. When the icon is clicked, a drop-down menu displays the message 'WiFi: Not Configured.'
When Mac says Wi-Fi Not Configured, you can fix it by doing the following:
Re-add the WiFi Connector on Mac
Renew DHCP Lease
Reset SMC
Reset the NVRAM
Delete Network Files 
Check Configuration Files
Restart your Mac in Safe Mode
You can check out how to perform these fixes below. We will also explain why Mac says Wi-Fi Not Configured in this guide.
Related:
Mac says Wi-Fi Not Configured, How to Fix
The Reasons for the "No Hardware Installed" Error
The X in the upper right corner of the Wifi symbol shows that your computer is unable to recognize the network adapter. This issue commonly arises after you awaken your Mac from sleep or install an operating system update on your laptop.
The problem can be caused by a variety of events, but the basic reason remains consistent. The error notification could be caused by one of two factors, which we shall examine further below.
Network Adapter Isn't Installed: One of the reasons you're encountering this error message is that your Mac's network adapter isn't properly installed. This is not common, but it is a possibility. This is common when the network adapter isn't properly installed and only takes a few seconds to fix while the Mac is open. In such cases, you should take it to a specialist so that it may be repaired or replaced in the worst-case situation.
Network Adapter Failed: When the network adapter fails to power up with the rest of the system, this is another source of the aforementioned problem. This is often the case with the error message, and a reboot usually resolves the issue. Otherwise, resetting the SMC or NVRAM can easily resolve the issue.
Now that we've discussed the sources of the problem, let's look at some possible solutions. They are simple to implement and will solve your problem in minutes. So, without further ado, let us get started. Please bear in mind that if the following techniques do not address your problem, the network adapter has most likely failed and you will need to replace it.
How to Fix Mac says Wi-Fi Not Configured
Re-add the WiFi Connector on Mac
Click the Apple Menu > System Preferences > Network on your Mac.
On the left side, you should now see a list of network services. From the bottom, select the (+) icon.
Select the Add Icon – Mac option.
Following that, you'll see a pop-up. Choose WiFi, give it a random name, and then click Create.
Enter a name and click the Create button.
Finally, choose the newly formed WiFi from the list and press the Turn Wi-Fi On button.
Check to see if the WiFi is operational after completing the preceding procedures.
Renew DHCP Lease to fix Mac says Wi-Fi Not Configured Issue
If the preceding procedure fails, try this one.
On your Mac, go to System Preferences > Network > WiFi > Advanced.
Select Advanced – Mac.
Now, go to the TCP/IP tab, then click on the Renew DHCP Lease option, and finally OK.
Reset SMC
The System Management Controller, or SMC, is a subsystem that regulates a variety of computer activities like battery charging, sleep and wake mode, keyboard lighting, and many others. When you put your Mac to sleep, the SMC selects which components should sleep, resulting in battery savings.
As it turns out, even after restarting the Mac, the SMC does not power on the network adapter, causing the problem. As a result, you must reset SMC to address the issue. This may vary based on the Mac model, but don't worry, we'll go through all of them.
Macs with Non-Removable Batteries
If your Mac does not have a detachable battery, use the following procedures to reset SMC:
To begin, check that your Mac is turned off.
Then connect the power cord to turn it on.
After that, hold down the Control + Shift + Option + Power buttons for approximately 5 seconds.
Then, release the keys and restart your Mac as usual.
Macs with Removable Battery
If your Mac has a removable battery, follow the procedures following instead:
To begin, shut down the Mac and remove the battery from the back.
Unplug the power cable and press and hold the Power button for around 5 seconds after removing the battery.
Then, press the button again and reconnect the battery.
Restart the Mac after attaching the battery to see if the problem has been resolved.
iMac, Mac Pro, and Mac Mini
You must reset the SMC on a Mac Mini, iMac, or Mac Pro as follows:
To begin, switch off your Mac and unplug the power cord.
Wait roughly 15 seconds after you've done that.
After that, reconnect the power cord and wait another 5 seconds.
Finally, restart your Mac to see if the issue has been resolved.
Reset the NVRAM
NVRAM is a small amount of memory used on Mac devices to store unique device settings so that they may be accessed quickly. Because resetting NVRAM frequently addresses numerous common faults, it may also be effective in this circumstance. This is also very simple to reset; simply follow the instructions below:
First and first, power off your Mac.
Restart it by pressing and holding the Option + Command + P + R keys.
You can let go of the keys after about 20 seconds. If your Mac has a startup sound, you can let off the keys when you hear it a second time.
This should completely erase the NVRAM. Check to see if this addresses the issue.
Delete Network Files
Finally, network files kept in the system configuration directory may occasionally cause issues. This was reported by a user who was having a similar issue. Follow the instructions below:
First and foremost, access your Mac.
After you've logged in, open Finder.
Go to the top menu and copy the /Library/Preferences/SystemConfiguration path.
Copy the NetworkInterfaces.plist, com.apple.airport.preferences.plist, and com.apple.wifi.message-tracer.plist files to your Desktop or wherever you choose.
Simply restart your Mac to see if the issue has been repaired.
Check Configuration Files
If your Mac has an outdated system configuration file, this could be a problem with WiFi connectivity. To put this to the test, do the following:
Navigate to Apps > Utilities > Terminal.
ls -l /etc/sysctl.conf in Terminal
If your search yields the response "No such file or directory," this implies that your Wi-Fi problem is caused by something else.
If your search yields the following results: "-rw-r–r– 1 root wheel 136 24 Nov 2013 /etc/sysctl.conf". This indicates that your computer has an outdated configuration file.
Rename the file, then restart your computer by typing sudo mv /etc/sysctl.conf /etc/sysctl.conf.bak.
Restart your Mac in Safe Mode
The first step is to identify whether you have an Intel-based Mac or an Apple silicon-based Mac.
If you are unsure, go to Apple Menu > About This Mac > Overview.
Intel
To begin, restart your Mac.
Now, press and hold the Shift key until you see the login screen.
Finally, log in. You need to log in a few times if required.
Apple Silicon
To begin, switch off your device.
Then, hold down the power button until the startup options appear on the screen.
Now, select your Startup disc and hold down the Shift key.
Finally, select Continue in Safe Mode and log in. You must also log in many times if necessary.
Check to see whether the problem has been resolved. If not, proceed to the next method.
Check out what to do if your Mac wont restart in Safe Mode.
Do you continue to have the "Wi-fi says not configured" error on your Mac?
If you have followed the above steps and have also reset the Mac NVRAM and SMC and still see "Wi-fi says not configured" in Mac OS X, the device may be experiencing a physical hardware problem.
This usually means that the network card has failed, has become disconnected, does not exist (as in, it was physically removed), is a third-party external WiFi NIC model that requires new drivers, or that the Mac has been in touch with liquid and has suffered some form of damage.
In any case, if you are unable to resolve it using the methods given above and it is not a software wi-fi issue, you should probably visit the Apple genius bar.
Mac says Wi-Fi Not Configured, How to Fix – Conclusion
These are all the various answers to the problem of WiFi not being configured on your Mac. If you're still having trouble and none of these solutions is working, it could be a hardware problem. You should contact Apple for more assistance.
We hope this guide on Mac says Wi-Fi Not Configured issue was helpful. Let us know which fix worked for you in the comments below.
Also Read: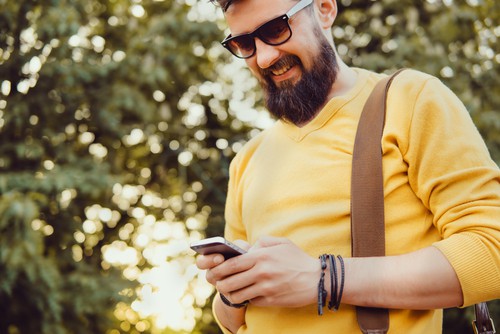 Should I, Do I, How to – these are some of the topics I would love to cover to share what I know about All apple products.