In a series of tweets, Apple Analyst Ming-Chi Kuo predicts that the iPhone 15 Pro will come with solid-state power and volume buttons, eliminating the current mechanical design.
He expects Apple to reintroduce the feature on both high-end variants of the iPhone 15 which are expected to release in the fourth quarter next year.
iPhone 15 Pro Will Come With Solid-State Power and Volume Buttons
Kuo predicted in a series of tweets that Apple might consider changing the design of the iPhone 15 Pro and Pro Max (Ultra?) by replacing the current mechanical power and volume buttons with solid-state buttons.
This move is similar to what Apple did with the iPhone 7, SE2 & 3 Home button where taptic engines were introduced to simulate the feeling of a click.
The iPhone 15 and 15 Pro on the other hand will retain the current mechanical design thereby improving the durability of the high-end variants and is something we can look forward to.
Apple To Increase the Count from One to Three Taptic Engines on the iPhone 15 Pro and Pro Max
Kuo also goes on to suggest that due to the expected design change on the iPhone 15, the 15 Pro and 15 Pro Max (Ultra) would most likely receive 3 taptic engines over the one that's currently running on the iPhone 14 Pro and Pro Max.
As a result of this design change, the number of Taptic Engines used per iPhone will increase from the current one to three. Therefore, existing Taptic Engine suppliers Luxshare Precision (the first supplier) and AAC Technologies (the second supplier) will be significant beneficiaries.

Ming-Chi Kuo
In an additional thread on Twitter,Kuo goes to state that the buttonless design and switch over to USB-C are two of the major updates coming to the iPhone 15.
The iPhone 15 Pro and Pro Max are expected to have the second taptic engine on the left of the device and the third will be positioned on the right side of the device thereby upping the count from one to three.
The placements of the taptic engines will essentially provide users with force feedback in the form of small vibrations that will feel like an actual button is being pressed.
Apple is expected to launch the iPhone 15 range in the last quarter of 2023 and will be the first iPhone to feature a USB-C charging port.
2023 iPhone 15? | All the News and Rumors So Far
iPhone 15 Pro Predicted to Come With 8GB RAM and Multiple Camera Improvements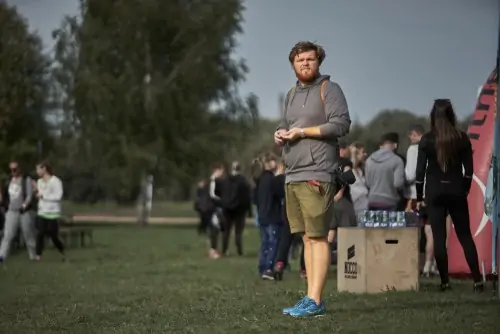 Alan Urban is the Editor-in-chief of Stupid Apple Rumours and often proclaims that he's " Apple's number one fan."
In addition to keeping up with the latest Apple news, he also reviews Apple products and creates user-friendly guides.  When not subjecting Apple Devices to crazy stress tests, he's usually playing games on Apple Arcade