In a tweet from earlier today, Mark Gurman said that iPadOS 16 is on track to be released on the 24th of October. This comes after users had reported numerous bugs in the new software.
However, the new launch date is still tentative considering Apple has still not managed to fix Stage Manager for the iPad.
iPadOS 16 to Launch in 2 Weeks as iPadOS 16.1?
Given the delay, iPadOS 16 might be released as iPadOS 16.1 instead as they both will carry the same build number and will be compatible with all the iPad Pro models, 5th gen mini and later, 5th gen iPad and later and the 3rd gen iPad Air and later.
iPadOS 16 was first scheduled to release in September along with iOS 16, but Apple ended delaying the release due to a few bugs and the fact that some users had complained about the new Stage Manager feature.
We later got word that iPadOS 16 will get a release this October once all the bugs are fixed. The dates were moved by a month because Apple decided to expand Stage Manager to older iPad Pro models that were released back in 2018 and 2020.
According to Bloomberg's Mark Gurman,
"iPadOS 16.1 is on track to be released the week of Oct. 24th — barring any new bugs or issues."
Over the last couple of weeks we have noticed an improvement in Stage Manager for iPadOS, but users have said that there are still a number of issues in the latest iPadOS 16 beta which they're hoping Apple fixes before its launch in 2 weeks.
Apart from the new iOS 16, Apple is also expected to launch macOS 13 Ventura potentially on the same day, so we now have two releases to look forward to on the 24th of October.
iPadOS 16 | Release Date, Compatibility, Beta Tests and More!
iPad Pro Leaks | Latest Rumors, Release Date, Price and More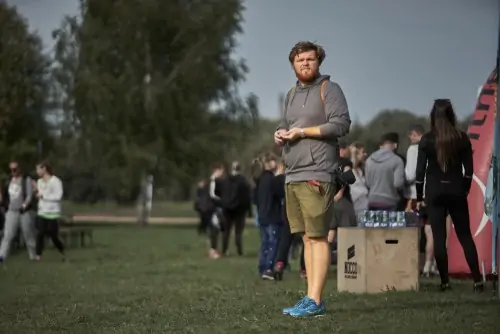 Alan Urban is the Editor-in-chief of Stupid Apple Rumours and often proclaims that he's " Apple's number one fan."
In addition to keeping up with the latest Apple news, he also reviews Apple products and creates user-friendly guides.  When not subjecting Apple Devices to crazy stress tests, he's usually playing games on Apple Arcade