Apple has been known to release upgraded versions of their iPad's each year alongside their iPhone's and they have been successfully doing this for over 3 years.
It's only been a year since we first saw the iPad Pro running on the uber cool M1 chip. But by the looks of it, Apple might just release another iPad Pro this year that's rumored to run on the new and improved M2 chip.
While most of the leaks so far have shown us that this is the direction Apple's planning to go. I would say, take the rumors with a grain of salt and wait for the official reveal.
With the launch date around the corner, here's all the iPad Pro leaks we came across along with a couple of things we would love to be included in this years release.
iPad Pro 2022 Design Leaks and Rumors
iPad Pro 2022 Specifications – What We Know So Far
iPad Pro 2022 Potential Release Date and Price
iPad Pro 2022 – What We Want to See
iPad Pro Leaks – All We Know So Far!
iPad Pro 2022 Design Leaks and Rumors
When it comes to the design of the 2022 M2 iPad Pro, there's very little information online. We're expecting a regular 11-inch and 12.9-inch iPad Pro, but according to some leaks that came out a couple of weeks back, there's a possibility that Apple might release a 14.1-inch iPad Pro and that will be the largest display we've seen till date on any iPad.
Ming-Chi Kuo, a trusted display analyst, suggested that the new iPad Pro 11-inch would receive an upgraded mini LED screen, but this has been clarified by Ross Young and the 2022 iPad Pro models would retain the same displays as their 2021 counterparts with only the 12.9-inch iPad Pro using a mini LED display.
There was also a rumor the iPad Pro might receive a new OLED screen, but by the looks of it and the current status of the display market, I'm certain we can expect this upgrade in the near future and the models likely to release this year will come with what's confirmed so far.
Another rumor we happened to find, which could change the whole game, is the addition of MagSafe charging capabilities.
Apparently, the body of the new iPad Pro will remain pretty much the same, and there's a chance that the Apple logo at the back of the iPad will be made of glass and we can hopefully see some wireless charging capabilities this year.
This could pave way for fast wireless charging and reverse charging on the iPad Pro.
One thing that we're really counting on is that Apple might consider redesigning the iPad Pro this year by adding a notch and that the iPad might focus on landscape orientation.
This could mean that the 12.9 or the 11-inch iPad Pro might have their Apple logo and the camera positioned differently with a new aspect ratio for the screen.
Though this has not been brought up again, it's still a rumor we'd love to see come true. At least if not this year, then within the next couple of years.
UPDATE : Sellers on Amazon Japan have already started selling cases for the new iPad Pro 12.9″ and 11″ variants. One seller in particular ESRGear has listed a number of iPad Pro cases for the new 6th gen 12.9″ Pro and the 4th gen 11″ Pro.
According to a recent Twitter response to a follower asking if the iPad 11-inch will get the Mini-LED or not, Young reiterated that the 11-inch iPad Pro will not feature the mini-LED display this year, with a simple "Not Gonna Happen".
If customers want to experience higher brightness, extreme dynamic range and darker blacks then they will need to opt for the 12.9-inch model or wait for next year when the market looks better.
iPad Pro 2022 Specifications – What We Know So Far
In terms of specifications and processor capabilities, a report on 9to5Mac suggests that the new iPad Pro will run on the M2 chip that was announced at Apple's WWDC 2022 event.
This is the same chip that's powering the new MacBook Pro and MacBook Air and if this rumor is true, then the iPad Pro 2022 should have some impressive processing capabilities, making it the ideal tablet for everyone.
How Apple is planning to utilize this chip is still unclear and according to Jess Pu, it's most likely that only the high-end iPad Pro 12.9-inch might get this new processor whereas the 11-inch iPad Pro would be stuck with the M1 but with better RAM.
As per recent updates, Ming-Chi Kuo posted that the new iPad Pro 2022 with the M2 chip will not feature the 3-nanometer technology this year and while the chip is an upgrade, the new feature will only be made available to iPad Pro users in 2023 at the earlier st.
Regarding the camera capabilities, the iPad Pro 11-inch may get a dual 12MP camera setup while the iPad Pro 12.9-inch could have a similar camera setup to the iPhone 13 which means that we can possibly see three 12MP lenses along with features like Cinematic mode for video and 120 degree field of view which is a significant upgrade from the 2021 iPad's.
Storage sizes would also see an improvement as one leaker pointed out to there being a 512GB, 1TB, 2 TB and even a whopping 4TB variant.
According to me, the 4TB variant, if true, could be available as an option only for the high-end version of the iPad Pro 12.9-inch and not the 11-inch younger brother.
It's also quite possible that the iPad Pro might come with a set of new 4-pin connectors positioned on the top and bottom of the device.
These may be used to charge peripheral devices, but there's still no clarity on what they could be used for.
Though this was just a rumor we came across on Mac Otakara sometime ago, it's definitely something that's being talked about a lot, so we're eagerly waiting for any update on what these new 4-pin connectors are designed to do.
There was a leak recently where 9to5Mac was able to find the iPad Pro 12.9″ and 11″ listed on Logitech's website for their Crayon pencil. The listing had the iPad Pro 12.9″ 6th gen and the 1Pad Pro 11″ 4th gen which are the two new iPads expected to release next month.
However, since this reveal Logitech has taken it off their website and there's no mention of the next gen of iPad Pro anywhere. It could have been an honest mistake since Logitech has been working closely with Apple for their Crayon pencil.
iPad Pro 2022 Potential Release Date and Price
According to Mark Gurman, journalist with Bloomberg, we can expect to see the official reveal of the iPad Pro in fall this year and units should start getting shipped out to pre-order customers by the end of November 2022.
We can also expect both models, the 11-inch and the 12.9-inch to receive a bump in the price and if the iPad Pro 11-inch receives the new mini LED display, then it's possible there's going to be a hike of around $100.
This would mean that we'll be paying $899 for the 11-inch iPad Pro and around $1,199 for the 12.9-inch version.
While this is the entry level price, with the new 2TB and possible 4TB storage options along with 5G connectivity, we can likely see the price increase to around $4,199 for the top end models.
UPDATE 22-Sept-2022 : Apple has confirmed that there will be a second online event taking place this October and this is where we can most likely witness the launch of the new iPad Pro, macOS Ventura, new M2 Macs and iPad OS 16.
UPDATE 30-Sept-2022 : As per Mark Gurman's latest newsletter, that there might not be an online October event for the iPad Pro and instead the new 2022 iPad will be launched via press release in the month of October.
UPDATE 14-Oct-2022 : Bloomberg's Mark Gurman shared that Apple is likely to unveil the Apple 10th Gen iPad and the new iPad Pro in the last week of October. He adds that Apple will not host a full scale event and that the iPad Pro will definitely sport the M2 chip. According to an earlier tip from Gurman, iPadOS 16.1 is set to release around the same time so we can expect to see both the iPad Pro and iPadOS 16.1 make their debut.
UPDATE 17-Oct-2022 : Based on a tweet from a few hours ago, Mark Gurman suspects that the release of the iPad Pro line will take place tomorrow, the 18th of October. Code-named, J617 and J620, both tablets are expected to arrive with the M2 chip and have an approx 20% boost in processing capabilities over the M1 chip.
iPad Pro 2022 – What We Want to See
Truth be told, the iPad Pro is an excellent device with little to no changes required to the design or processing capabilities. However, there are some things I think Apple should consider changing that can improve the overall user experience.
Firstly, since we did notice a drop in battery performance with the 12.9-inch iPad Pro last year because of the new mini LED screen we hope that Apple equips the new 2022 model with a better battery to handle the power hungry LED display.
Another thing we'd love to see in the iPad Pro this year is the availability of multiple color options as opposed to the standard space gray and silver that we're fed up with.
It would be good if Apple decides to include colors like purple and midnight black that we're going to see with the new iPhone 14 and iMac.
Also, Apple developers have said that the iPad Pro 2021 has restrictions on RAM usage and apps can only utilize 5GB of RAM in top-end models that are equipped with 16GB.
It'll be better for the new iPad Pro to come without a cap on the RAM so that high-end applications with AR can run smoothly.
The last thing we are praying and hoping Apple might consider is including either the Apple Pencil or the Smart Keyboard in a bundle package at a lower price.
Since Apple makes a ton more selling these separately, it's highly unlikely that these components will be included in a bundle any time soon.
Takeaway
Since there's not much to go on with the new iPad, the only thing we can do is take all these leaks and rumors with a grain of salt and hope for the best.
The new design, better processor, improved camera and wireless charging capabilities are some of the key changes we expect to see take place in the coming months..
Also Read: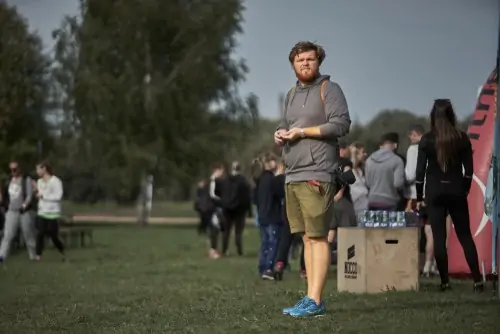 Alan Urban is the Editor-in-chief of Stupid Apple Rumours and often proclaims that he's " Apple's number one fan."
In addition to keeping up with the latest Apple news, he also reviews Apple products and creates user-friendly guides.  When not subjecting Apple Devices to crazy stress tests, he's usually playing games on Apple Arcade