Fancy buying an Apple Pencil? Check out how to use an Apple Pencil before you buy one.
I have been an avid iPad user and I have always felt the experience was near perfect. I didn't realize how much better it could be with the Apple Pencil. I've had my doubts regarding the device but boy was it a game-changer.
The reason I bought one is that I constantly take notes for my other articles and I sketch a lot in my free time. Check out my guide on "How to use an Apple Pencil?" for more details.
I was pleasantly delighted by the experience. Along with helping me take notes and in my sketching sessions, it improved the way I use my iPad.
I love using the Apple Pencil for general navigation too, it's sleek and slender and feels good in my hands. It is one of the best purchases that I made to improve an already excellent experience with the iPad.
After having used both generations of Apple Pencils for almost 4 years and having put them through a series of stress tests. We found that:
The process of using an Apple Pencil is easy and convenient. The user has to start by pairing the Apple Pencil to the iPad. Once, this step is completed and the battery is charged; The user can draw, write, sketch or navigate on your iPad. It can be used as a replacement for the user's finger. The nib essentially functions like a fingertip but is niftier in certain use cases.
Related: How to Troubleshoot Apple Pencil
How to use an Apple Pencil?
How to connect Apple Pencil
To use your Apple Pencil with your iPad, you'll have to pair them both together first. Having a compatible version of both products is a requirement. Both versions have different methods of pairing the Apple Pencil to your iPad.
Pairing 1st gen Apple Pencil
To pair the first generation of Apple Pencil to your iPad:
Remove the cap at the end of the Apple Pencil to reveal the lightning connector at the end.
You have to plug the lightning connector into the iPad you want to pair with.
This will prompt a Bluetooth pairing request, accept it by selecting the 'Pair' option.
Pairing 2nd gen Apple Pencil
To pair the second generation of Apple Pencil to your iPad:
You need to make sure your iPad is powered on and unlocked.
Place the Apple Pencil on the magnetic stripe on the side of your iPad.
You will be asked to Pair your iPad and your Apple Pencil and accept it to pair them.
You can pair your Apple Pencil to other compatible iPads in the same way.
How to check the Battery level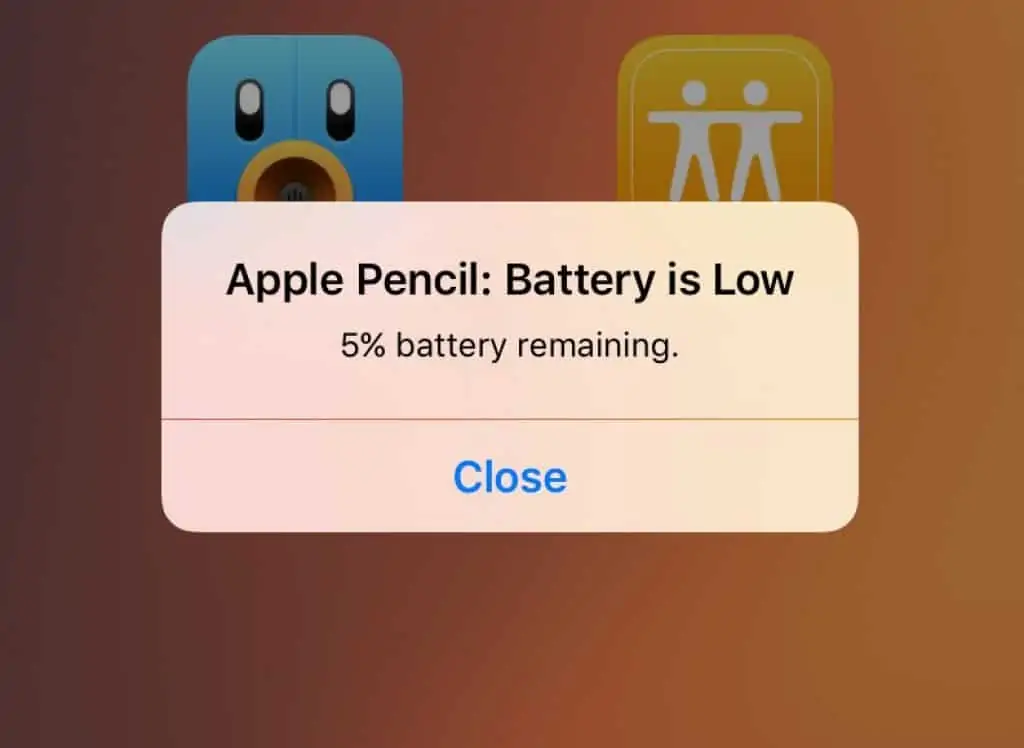 Apple Pencils don't have a battery indicator on them so you have to use your paired iPads to check their battery level. Both generations of Apple Pencils share the same method to check their battery levels. To check them, you have to:
Open the notification center on your iPad.
Swipe right to the widgets screen.
You can view the charge of your Apple pencil under the batteries section.
(You need to have the battery widget in use to see it. You can add the battery widget by tapping on the green add button at the end of the widgets screen).
The second generation of the Apple Pencil has another method through which you can check its battery life. Placing the Pencil on the magnetic strip of the iPad will pop up a notification displaying the charge left in the Pencil.
Check out the Apple Pencil on Amazon!
How to charge your Apple Pencil
Both generations of Apple Pencils use tiny batteries to keep them powered and to be connected to your iPad. They also have various special mechanisms like pressure sensitivity which require it to use power. Therefore, you have to charge them to use them. Both generations have different charging mechanisms.
1st Gen
The first-gen Apple Pencils have lightning connectors. This connector is used to charge the pencil too apart from being used in the pairing process. To charge your first-gen Apple Pencil, follow these steps:
Remove the cap to reveal the lightning connector at the end of the pencil.
Plug the lightning connector into your iPad's lightning port to charge it. You can attach the cap magnetically near the power button in case of the risk of losing it.
Charging using the above method is one with risks. Since the pencil is connected to the lightning port on your iPad to charge, you can accidentally break it off. I would recommend you keep the iPad and the Pencil on a flat surface o make sure it is safe. Or you can check the alternative way to charge your Apple Pencil.
You can also charge your Apple Pencil using the included lightning adapter that comes with the Pencil. For this method, remove the cap on your Apple Pencil and connect it to the lightning cable adapter. You can now charge it using your iPad's charger.
Users with the new iPad 10 will only be able to charge the Apple Pencil Gen 1 by using a USB-C to the lightning adapter as the 2022 iPad 10 is equipped with a USB-C port and can only support the 1st gen Apple Pencil.
To solve the compatibility problem, Apple released a USB-C to Apple Pencil adapter that can be used to pair and charge the Apple Pencil with the new 10th gen iPad. The adapter alone costs $9, but it's available as a bundle if you're buying a new Apple Pencil, at a retail price of $99.
2nd Gen
The second generation of Apple Pencils doesn't have a lightning connector so they rely on getting charged wirelessly. There is only one way but it is easier and more convenient to charge. Just place your Apple Pencil on the magnetic strip of your iPads and they will charge on their own.
Apple Pencils have quick charge technology, so with a 15-second charge, you can get up to 30 minutes of use from them. Charging them for 5-10 minutes gives extended usage time and saves you the trouble of not needing to charge it every once in a while.
Check out the Apple Pencil on Amazon!
How to un-pair your Apple Pencil from your iPad
Apple Pencils will automatically unpair from one iPad when you pair them to a different iPad. But if you want to manually unpair them, follow these steps:
Open the setting app on your iPad.
Go to Bluetooth.
Tap on the info button near your Apple Pencil under My Devices.
Tap on forget to unpair your Apple Pencil.
How to use Apple Pencil with your iPad or iPad Pro
Apple Pencil is pressure and tilt-sensitive. This gives it a lot of functionality as you can press harder to draw thicker lines. When taking notes, it is recommended to use the Pencil lightly so that you can avoid the risk of damaging the screen over time.
The pressure sensitivity feature is useful when drawing and sketching, so you don't have to press hard on the screen all the time. You can tilt the Apple Pencil to shade the screen, the way you would do with a traditional pencil on paper. You can also use the tilt function to draw calligraphic letters.
Apple Pencil also has a double-tap function. It is up to the app developers to decide on what the double-tap function does. This function triggers the eraser in most apps except for the Notes app. The Notes app allows you to change the function to different ones. They are:
You can switch between the current and last used tool to show the color palate.
You can switch from the current tool to the eraser.
Or you can use a double-tap to switch off the pencil.
Check out the Apple Pencil on Amazon!
You can use the Apple Pencil to navigate your iPad
You can use your Apple pencil to do most of the tasks you do with your finger including navigation. You can use it in between drawing or writing sessions to open, move through apps and browse your iPad. All the basic navigation controls like tapping, swiping, etc., work with the Apple Pencil.
The only functions that the Apple Pencil doesn't support are multi-touch or multi-finger gestures. In iOS multi-touch gestures and the Pencil are recognized separately so they don't work together.
But some app manufacturers can implement to use both your finger and pencil at the same time if they want to.
Astropad studio allows this, you can use both your finder and Pencil at the same time. The Notes also allow this, you can touch two fingers on the screen to get a ruler and you can draw straight lines with the pencil while doing this.
Some gestures don't work with the Apple Pencil. Gestures like swiping from the bottom to bring up recent apps and swiping down to bring to the notification center. This helps you to use drawing and sketching apps without accidentally opening them when working close to the edges.
How to Write in any text field with Scribble
You can use your iPad and Apple Pencil to write in any text field, like search fields in Safari or a text field in Mail. Your handwriting will be converted to text on your iPad. This means your writings are safe and secure.
You can also learn how to select, delete, insert, and join words using Scribble on your iPad. You can do this by going to Settings > Apple Pencil and tapping Try Scribble.
How to convert handwriting to text
You can convert your handwriting using two ways
You can write with a pen with an "A" on it, it is the farthest from the ruler on your iPad. Your handwriting will automatically be converted to text as you write with this pen.
If you already have handwritten notes, you can convert them to text by:
Step 1 Double-tap or touch and hold a word you want to convert. Select more words by swiping your finger over them. You can also triple-tap to select an entire line of words.
Step 2 Tap on the selected words.
Step 3 In the menu that appears, tap on Copy as Text. This will convert your handwriting to text and copy the text. You can paste this text anywhere you want.
How to Double-tap gesture on Apple Pencil 2
With the Apple Pencil (2nd generation), you can double-tap near the tip of your Apple Pencil to instantly switch to the tool you used last. You can also customize your settings for double-tap by going to Settings -> Apple Pencil, then choose between:
Switch between the current tool and the eraser
Switch between the current tool and the last used
Show color palette
Off
Use Apple Pencil Hover
Hover was a recent update brought around with the launch of the 2022 M2 iPad Pro. The feature enables the iPad Pro to detect the Apple Pencil (2nd gen) at a height of 12mm above the surface of the display.
With the new M2 processor, users will be able to view the Pencil's position on the screen which is represented by a small dot that moves along with the movement of the Pencil. All this takes place without any physical contact and helps improve the accuracy of the Apple Pencil especially while drawing or writing.
Apps like Procreate and Pixelmator have already introduced support for Hover and the best part about this update is that it can be used to navigate the iPadOS home screen and other apps like Notes and Safari.
Users can disable Hover via the Settings app by navigating to the Apple Pencil and disabling the Show Effects option.
How to use an Apple Pencil? – Takeaway
Apple Pencil is a simple tool with multiple use cases that make your experience and life easier when using it with an iPad. Creative artists can take full advantage of it and I recommend picking one up.
There are other styluses that you can use, but in my opinion, Apple just does it best. Apple Pencil comes with a soft tip, compared to other styluses on the market.
It includes pressure and tilt sensitivity to give precise and better control over your task. The use cases are many and I hope this guide helped you to know how to use the Apple Pencil.
Check out the Apple Pencil on Amazon!
How To Use An Apple Pencil: FAQs
How do I know when my Apple Pencil is charged?
First, open settings and click on the Apple Pencil icon. Next, where it reads 'Apple Pencil' at the top you will see a battery icon. If the battery icon is green along with a lightning bolt symbol, then your Apple Pencil is charging. However, if it is gray without the symbol, it is not charging.
How long does it take to charge Apple Pencil 1?
Although each pencil has a different method to charge, it charges very quickly where you get thirty minutes of charge in about fifteen seconds and the pencil gets a full charge in fifteen minutes. To charge it, you must remove the cap from the end of the Pencil, revealing the Lightning connector, and insert the Apple Pencil into the Lightning port of the iPad.
 Can you convert Apple Pencil handwriting to text?
You can convert your handwriting to text by first writing with the pen farthest from the ruler, which has an "A" on it. Then, your handwriting will automatically convert to text as you write. Just in case you already have some handwritten notes, you can double-tap and hold the words you want to select. In the menu that appears, tap Copy as Text.
Can I use my Apple Pencil on a word document?
Yes, most definitely! Word has received support for 3D Touch and the Apple Pencil, with the tools on the new Draw tab, use your Apple Pencil to write, draw, and highlight.
Can Apple Pencils work with the iPhone?
No, it does not work on any iPhone as it is designed to work solely on iPads. The touch screen is made very differently from an iPad which makes the Apple Pencil not compatible. However, there are a number of styluses available for many iPhone models.
What is the difference between an Apple Pencil and a regular stylus?
When comparing the differences between the Apple Pencil vs Basic Stylus pens, it's important to understand that Apple has definitely upgraded the features of the Apple Pencil and included some fascinating features including precision, tilt control, shortcut buttons(gestures), pressure sensitivity, different ways to charge the battery, compatibility and palms rejection. Comparatively, the basic stylus is not very advanced. The Apple Pencil is designed in such a way to work flawlessly along with the iPad tablets.
Can you use an Apple Pencil on anything?
Unfortunately no, you can only use Apple Pencils on iPads. Even with iPads, only compatible iPads will work with Apple Pencils. So check Apple Pencil compatibility with your iPad before buying an Apple Pencil.
Also Read: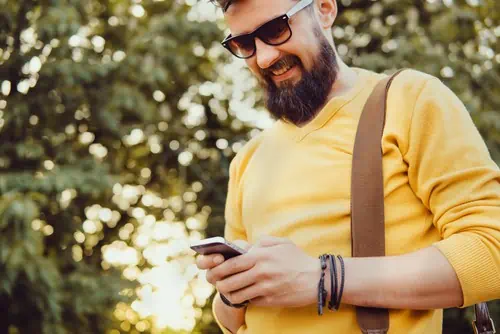 Should I, Do I, How to – these are some of the topics I would love to cover to share what I know about All apple products.