MacBook Pros are the pinnacle of laptop technology, as they offer the best performance, software, and build quality. But even such extremely well-built laptops are susceptible to damages like scratches, buffs, and dents. Check out our guide on How To Protect MacBook Pro From Scratches for all the details.
I am someone who is clumsy and I have damaged many items including my old MacBook, it had a lot of scratches and a few dents from falling over. But once I got my new MacBook Pro I made sure, I will take care of it well. This time I got skins for it and a sleeve to make sure it doesn't get scratched.
Related: How to Clean the MacBook Screen
Maintaining your MacBook Pro like new will also pay you off in the end when you try to sell it. MacBooks that have scratches or dents will have their price reduced significantly. So, how to protect MacBook Pros from scratches and other damages, don't worry, this article will cover it all.
After having reviewed various methods to protect MacBook pros; my team and I zeroed in on 4 supportive accessories that could effectively help protect a MacBook pro from Scratches. We found that:
That the best way to protect a MacBook Pro from scratches is to use a combination of hard shell covers and screen protectors. However, the user can protect their MacBook Pro from Scratches using a skin or a thin sleeve.
Check out the latest MacBook on Amazon!
How To Protect MacBook Pro From Scratches
Hard Shell Covers
If you want the utmost protection for your MacBook Pro then using a hard shell might your best bet. Hard shell covers are made from polycarbonate and so these can protect your MacBook from a variety of damages. Check out our guide on How To Protect MacBook Pro From Scratches for all the details.
These include damages that might cause dents, scratches, scuffs and more to the beautifully crafted aluminum body of your MacBook Pro. Some of my favorite hard shell covers for MacBook Pros are from:
Check out the latest MacBook on Amazon!
UAG MacBook Pro Rugged Case
Currently, the best MacBook pro case for rugged protection is the UAG Rugged case. UAG is a brand that manufacturers military-grade panels and cases for laptops and tablets, and their hard plastic case for the MacBook Pro is by far the best in the market.
Though there are no color options available and the rugged case comes in a single ash gray color, its minimal and sleek design stand out and is an excellent choice to keep your MacBook protected.
The case comes with impact resistant corners and the raised bumps can take quite a fall, but will keep the laptop secure in place. Fortunately, the UAG case is available for all MacBooks and it's actually not that expensive with a price tag of $60.
Speck
Speck has been a long-time manufacturer of hard shell covers for MacBooks. Their expertise in making covers and other protective materials for such a long time makes them a trusted brand. They have SmartShell, Presidio Clear, and SeeThru hard shell covers for MacBook Pros. You can choose them for different MacBook models, and come in a variety of colors too.
Speck's hard shell cover offers protection for the top, bottom, and sides of your MacBook Pro. The different options to choose from, combined with the good build quality and decent pricing makes Speck one of the best brands for MacBook Protection. You can pick up a Speck hard shell cover starting at $49.95.
Speck also manufactures sleeves for MacBook Pro, I haven't checked them yet though. I will be talking about sleeves as protection for MacBook Pros in another section. Check out our guide on How To Protect MacBook Pro From Scratches for all the details.
Incase
Incase is a huge brand when it comes to accessories for electronic products. They make cases, bags, sleeves, and more for devices ranging from iPhones, MacBooks, AirPods, cameras, and more.
They are known for excellent quality products and are popular among many. If you are looking for protective gear for your MacBook then In case should on top of your list.
Incase makes textured hard shell cases with different textures to choose from like Suede and Woolenex. You can also get smooth plastic cases, perforated shells, or the Snap Jacket cases if you prefer their looks and feel better.
But no matter which case you choose, you are guaranteed to get the best protection in the market for your MacBook Pro. Incase hard shell cases are available in different varieties and colors for your preference. In case also manufacture sleeves for MacBook Pros.
Skins
If you are looking for protection from only scratches, then Skins are the best option for you. They are affordable and offer good protection against scratches and scuffs. Check out our guide on How To Protect MacBook Pro From Scratches for all the details.
Another reason skins are so popular is because you can customize them extensively. Skins are easy to find and there are a lot of them on the market, but these are some of my favorites.
dbrand Skins for MacBook Pro
dbrand is one of the most popular skin manufacturers when it comes to electronic devices. They make skins and protective gear for smartphones, laptops, gaming consoles, and more. Their cases are limited to smartphones, but they make skins for laptops including the MacBook Pro.
dbrand skins are 3M skins that make applying, removal, and reapplying easily. dbrand skins are also available for your trackpad, backplate, palm rest area, and the underside of your MacBook Pro. This gives you total protection from scratches while also allowing you to customize your MacBook in your favorite way.
dbrand skins are customizable with unlimited customizing options using their decal customizer. You can make them look like anything you want from Black Carbon Fiber to Bamboo, Concrete to Marble, even Leather, and Mahogany.
Related: Where to Buy a Refurbished MacBook
GelaSkins for MacBook Pro
GelaSkins are another popular skin manufacturer for electronic devices. They make protective skins for many gadgets including the MacBook Pro. GelaSkins are also 3M skins and come in tons of designs to choose from.
You also have the option to create a custom skin for your MacBook Pro with GelaSkins as they allow you to upload any image you want. These skins are easy to apply, remove and re-apply making them great for protecting your MacBook Pro from scratches and scuffs. Check out our guide on How To Protect MacBook Pro From Scratches for all the details.
Thin Sleeves
Ultra-thin sleeves are also a good protection option for MacBook Pros while adding little to no extra bulk. These sleeves are good for transport, and when you pair them with skin, they offer maximum protection and ensure that your MacBook Pro never gets scratched. Some excellent thins sleeves for MacBook Pro's are:
RadTech Sleevz
RadTech's Sleevz is a good ultra-thin sleeve for MacBook Pros, they are form-fitting and made from RadTech's Optex screen cleaning fabric. These screen cleaning fabrics are soft and lint-free so they are a good material to make sleeves from too.
Sleevz is available in 7 different colors for $24.95 each. Their one-piece design with flat seams looks simple, minimalistic, and modern. They will protect your MacBook Pro while looking good at the same time.
Suede Jacket Sleeve
The Suede Jacket Sleeve from WaterField Designs is an ultrathin sleeve that is similar to RadTech's Sleevz. It is available for all current MacBooks, including MacBook Pros. The Suede Jacket Sleeve is made from an Ultrasuede material developed by WaterField Designs.
It is formfitting and comes with a layer of neoprene inside to add some more protection even when setting your MacBook Pro down on any surface. Check out our guide on How To Protect MacBook Pro From Scratches for all the details.
The Suede Jacket Sleeve also comes with pull-tabs on both sides to make it easy to insert your MacBook Pro but it makes them less aesthetically pleasing compared to the Sleevz. The Suede Jacket Sleeve is available only in black color for $25 or $35 depending on the version.
Screen Protectors
Screens of electronic devices are extremely important and they make or break a device. A poor screen can make the device unusable when it comes to professional work. This is why MacBooks come with the best screen of any laptop. But displays are also some of the most fragile parts of most electronic devices since they are made from glass.
Glass is prone to scratches and can shatter too, if not handled carefully. But you can make your screen significantly better at being scratch and shatter-resistant by adding a screen protector. Some of the best screen protectors for MacBook Pros are:
SightPro Tempered Glass Screen Protector
If you want more than just a screen protector, then SightPro has you covered. This screen protector acts both as a screen protector and a privacy filter. It also attaches magnetically making it easy and clean to use. Check out our guide on How To Protect MacBook Pro From Scratches for all the details.
The SightPro screen protector has precise cutouts to fit the screen of a MacBook accurately. It also filters out blue light to protect from eye strain. This screen filter limits viewing angles and glare making so that nobody near you can snoop on your information.
Spigen MacBook Pro Screen Protector
Spigen is a leading accessories maker for electronic devices such as smartphones, laptops, and more. They specialize in making protective gear like cases, tempered glass screen protectors, etc. Their MacBook Pro Screen protector is one of the best screen protectors for MacBook Pros.
Made from premium tempered glass, it offers 9H hardness and full-screen coverage for the best possible protection from scratches and impacts of any kind. These are also very clear so they don't block out any light or brightness. They are easy to install and don't leave any bubbles.
Keyboard Covers
While MacBook keyboards and the deck are not easy to damage, liquid and dirt can potentially damage by getting inside the crevices and under the keys. Dirt build-up can lead to breaking components on the inside while liquid could even kill components and eventually the MacBook.
To protect against such scenarios, you can use keyboard covers fr your MacBook. Here are some of the best keyboard covers for MacBooks,
MOSISO Silicone Keyboard Cover
CaseBuy Premium Keyboard Cover
UPPERCASE GhostCover Premium Keyboard Protector
Safe Workspace
If your workspace is safe, then your MacBook is safe too. Here's how you can make your workplace safer,
Use a stable desk: Shaky tables increase the chance of an accident so make sure the desk you work on is stable.
Clean Table: Cluttered desks can affect MacBook's performance (by blocking airflow) and can also cause more accidents so keep your desk minimal and clutter-free.
Keep food and drinks away: Avoid keeping drinks and food near your MacBook to prevent accidental spillages. Switch to a closed-lid container instead if you need water or drinks near your workplace.
Keep wires organized: Hanging and tangled wires increase the chances of accidents too because they are a tripping hazard. Someone can trip because of your wires and cause your MacBook to fly off the desk. With recent MacBooks featuring MagSafe hope, this is not an issue in the future.
Use a Microfiber Cloth while Cleaning the MacBook
Apart from using third-party accessories to keep your MacBook protected, while cleaning the MacBook, make sure you use a microfiber cloth with an isopropyl alcohol solution to wipe it down.
Using any other kind of cloth can scratch the surface of the MacBook and using something other than isopropyl alcohol solution can damage the surface of the MacBook. Make sure that the solution is 70% isopropyl alcohol with 30% water.
You can also refer to our in depth guide on how to keep the MacBook clean to know more.
Final Thoughts
MacBook Pros are some of the most advanced computing devices out there. And these amazing laptops don't come for cheap, so you must take care of them properly. But even when you take care of them in the best way possible, accidents can always happen, so using extra protection is nothing wrong, it is the right thing to do.
You can protect your MacBook Pro in a variety of ways as shown above. You can use hard shells if you want the best possible protection. Or you can use Skins if you want both style and substance at the same time.
Screen protectors are also great to protect your gorgeous displays. And sleeves make it easy and safe to carry your MacBook Pro Around from one place to another.
Unless you are sure that you won't damage your new MacBook Pro or if you don't care, I advise you to invest in some protective gear for it, because it better to be safe than sorry. Check out our guide on How To Protect MacBook Pro From Scratches for all the details.
Check out the latest MacBook on Amazon!
How To Protect MacBook Pro From Scratches: FAQS
How can I cover scratches on my MacBook Pro?
It is impossible to keep your laptop completely away from scratches. Clean the scratched area using a lint free soft and damp cloth. Remember, safety comes first and you need to take special care of your laptop, so try protecting it by using a laptop bag.
Is MacBook pro scratch resistant?
The glass is generally scratch resistant; having said that, great attention should be given to protect your screen. You can keep the screen and keyboard clean by using a protective cloth between them when it is closed or else there are small chances of it getting scratches or glass damage.
Does MacBook Pro 2020 scratch easily?
There is a tendency of forming minute scratches if not proper care is taken. Using a laptop bag or a very soft laptop skin can give your laptop that extra protection that it deserves. You can even purchase the MacBook Pro scratch remover and apply the solution gently in a circular motion.
Do laptop skins protect MacBook from scratches?
Yes, skins definitely provide minimum protection from scratches and it is even possible to design a skin yourself. In case you just want to protect the MacBook from scratches, but do not want any design you can go with a clear skin color.  
Can you fix scratches on a MacBook?
You can by using a special solution. First, start cleaning the area using a damp, soft, lint-free cloth which may be enough to remove it in a matter of seconds. If the scratch remains, you need to purchase a MacBook aluminum scratch repair product.
How do you fix a small scratch on a MacBook Pro?
You can use the MacBook Pro scratch remover, and use a soft, lint-free cloth that you can use to apply the solution to the aluminum case. Wipe in circular motions, and do not forget to apply plenty of pressure.
Are hard shell cases bad for MacBooks?
These hard shell cases are carefully designed to be functional, long lasting, durable, stylish and protective. While purchasing, make sure that the case is designed especially for your Macbook model.You get to spice up the look of your MacBook while giving it the protection it deserves.
Also Read: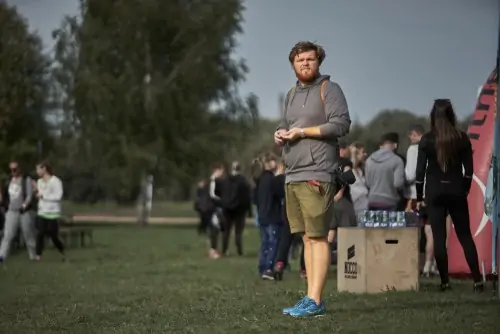 Alan Urban is the Editor-in-chief of Stupid Apple Rumours and often proclaims that he's " Apple's number one fan."
In addition to keeping up with the latest Apple news, he also reviews Apple products and creates user-friendly guides.  When not subjecting Apple Devices to crazy stress tests, he's usually playing games on Apple Arcade