Is MacBook WiFi too slow? Check out how to fix slow WiFi on your MacBook in this guide.
MacBook does many things right but at the same time, there can be issues as well because no piece of tech is perfect. One recurring issue on MacBooks is slow WiFi connections. There are a number of factors that can cause this issue.
Slow WiFi can be an extremely frustrating issue. It can affect pretty much all activities on your Mac from browsing to downloads to videos and gaming. Slow WiF will also impact productivity for professional users.
So if you are someone who has the slow WiFiproblem on your Mac, then you are at the right place. This article will explain all the ways by which you can fix slow WiFi on your MacBook. Check out our guide on how to fix Slow WiFi on your MacBook.
Related: How to fix macOS Wifi No Hardware Installed Error
Here is a rundown of the fixes for the slow WiFi issue on your MacBook,
Troubleshoot your router
Switch web browsers
Run the Wireless Diagnostics Tool
Restart your Mac
Reset Wi-Fi settings
Update macOS
Reset PRAM
You can learn how to perform these fixes with steps in this How to fix Slow WiFi on your MacBook guide. 
How to fix Slow WiFi on your MacBook
Why is WiFi slow on my MacBook?
There are many things that can cause slow WiFi on your Mac. But how would you know if your MacBook WiFi is slow, slow MacBook WiFi will affect,
Your video streams keep buffering.
Websites take a long to load.
Downloads are too slow.
Here are the main causes for slow WiFi speeds on your Mac,
Your MacBook.
Your Internet and Wi-Fi equipment.
Your Internet Service Provider (ISP).
How to fix Slow WiFi on your MacBook – Test Connection Speed
The first step is to check where the problem is, your WiFi or Internet Service Provider (ISP) or something else. By testing the connection speed of my internet, I was able to pinpoint the problem more clearly.
I did this by going to speedtest.net and then running the test. (There are other sites like fast.com too) This way I knew if I was getting advertised speeds from my ISP.
I recommend running this test on multiple devices. If the result is slow on all devices, then the problem might be with your ISP. But if the internet speeds are slow only on your Mac, then the problem is with your MacBook.
In any case, if the speeds are slow then you can try out our fixes below. Some of these fixes are targeted to fix your internet in general while some will fix issues on your Mac.
How to fix Slow WiFi on your MacBook – Fixes
Troubleshoot your router
Troubleshooting your router will fix any general internet issue. I did the following when WiFi speeds were down on all my devices.
Check router location and signal interference
If your Mac and internet router are not close by or if there's a lot of interference then you won't have a good connection. So make sure that your router is located in an optimal location and covers all your devices. The closer it is to your Mac the better your WiFi speeds will be.
Signal interference can be caused due to walls and other electronic devices in between your Mac and router. So make sure the path between your router and Mac is clear.
Check router status lights
All routers have status lights on them. These lights will let you know about the internet connection status. If the LED on your router is solid then the connection is stable but if it's flickering then it means that there is some issue.
Also note that different router models can have different indication LEDs, so check your router manual for more info.
Restart or reset your router
If everything looks good, as if you are in your router's vicinity and the lights are all good, then restarting or resetting your router might help. Power off your router and turn it back on
If the issue is not fixed then check your router's manual to know how to reset it. Most of the time a restart would be enough, if not resetting might be the way to go.
Switch Web Browsers
Sometimes, the problem may not be your Mac or router but rather the web browser you are using. Sometimes a bug or a glitch can make your web browser perform unusually slow. So try switching web browsers and see if the WiFi performance increases.
Some of my favorite web browsers for Mac are Google Chrome, Safari, and Mozilla Firefox. Also, check if there's any download happening in the background. Downloading large amounts of data can slow down WiFi speeds across all your devices.
Run the Wireless Diagnostics Tool
MacBooks have a built-in tool known as the Wireless Diagnostics tool. Ths tool can be used to troubleshoot and fix issues with your WiFi networks. Check out how to use the Wireless Diagnostics tool on your MacBook,
Step 1 Hold the Option button on your keyboard and then click the Wi-Fi icon on the menu bar.
Step 2 Click on Open Wireless Diagnostics.
Step 3 Click Continue and follow the prompts to proceed.
The tool will scan your Mac and check for issues and solutions.
Restart your Mac
This should be one of the first things you have to try when something goes wrong on your MacBook. So if you are facing any issue with WiFi on your MacBook, then restarting it might fix it. To restart your MacBook, click on the Apple menu and then select Restart.
Reset Wi-Fi settings
If something messed up your WiFi settings then it can cause slow speeds. In such cases, resetting WiFi settings will help. Resetting WiFI settings on macOS is not as straightforward as on an iPhone. So, check out how to fix slow WiFi on your MacBook by resetting WiFi settings,
Reset WiFi Settings from System Preferences
This is one of the easiest ways to reset Mac's network settings. Just follow the steps below,
Step 1 Launch System Preferences and then click on Network.
Step 2 Select Wi-Fi on the left sidebar and click the minus (—) icon in the bottom-left corner.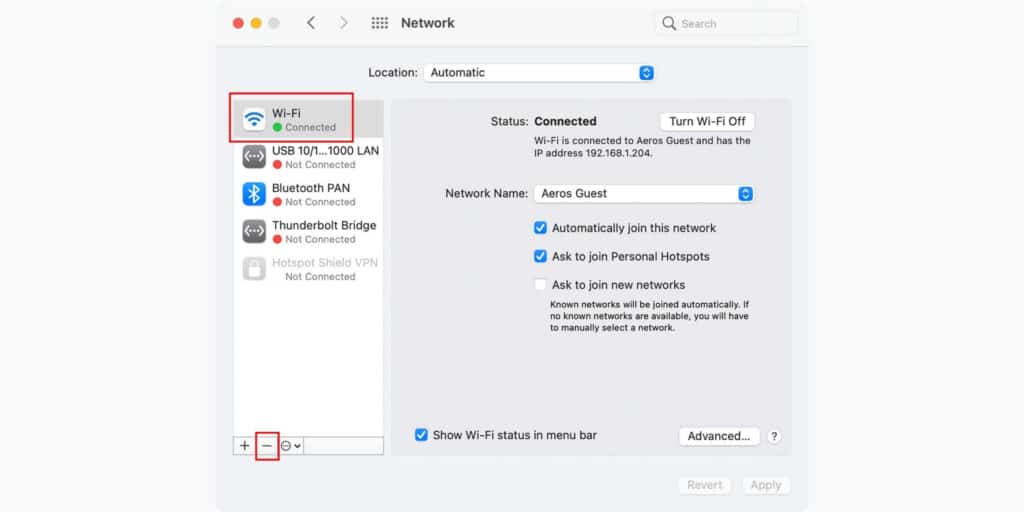 Step 3 Click on Apply to continue.
Step 4 Then click on the plus (+) icon.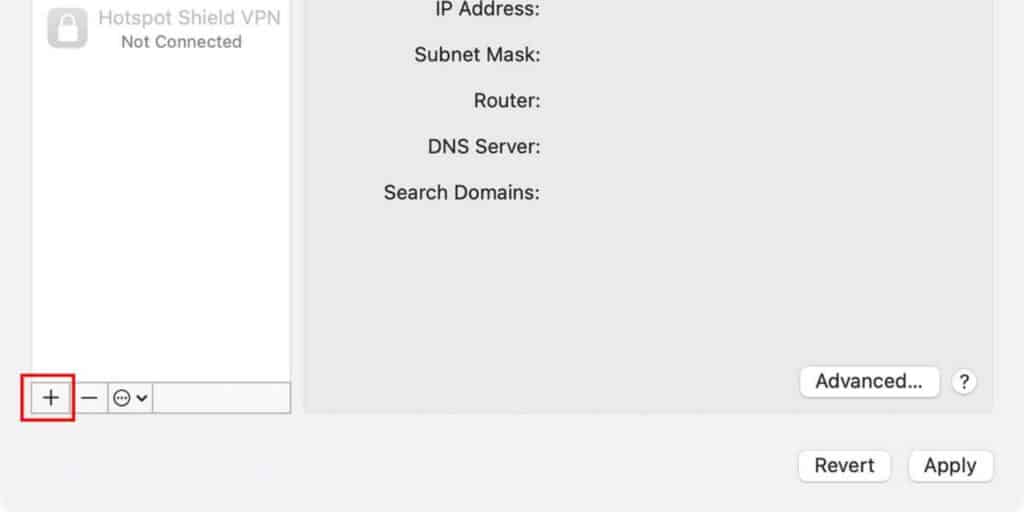 Step 5 Click the Interface button and select Wi-Fi.
Step 6 Click on Create to continue.
Step 7 Click on Apply to save changes.
Turn on your Mac's Wi-Fi, reconnect to the network, and test the connection speed.
Delete your Mac's network configuration files
Follow these steps to delete your Mac's network files to reset WiFi settings,
Step 1 On your Mac's desktop, press Command + Shift + G to launch the Go to Folder dialog box.
Step 2 Type the following in the box and then click Go.
/Library/Preferences/SystemConfiguration/
Step 3 Select the following files and delete them
NetworkInterfaces.plist
preferences.plist
com.apple.wifi.message-tracer.plist
com.apple.airport.preferences.plist
com.apple.network.eapolclient.configuration.plist
You can also move them to another folder on your Mac as a backup.
Step 4 Reboot your MacBook.
macOS will create new configuration files when your MacBook thus resetting your network settings to default.
Update macOS
Updating macOS on your MacBook can fix many issues including the slow Wifi. To update your macOS follow these steps,
Step 1 Open System Preferences on your MacBook.
Step 2 Choose the Software Update option.
Step 3 Click on Update if a new version of the software is available to download.
Reset NVRAM
If you are running an Intel-powered Mac then resetting NVRAM can fix problems with Wi-Fi or anything for that matter. To reset your NVRAM follow these steps,
Step 1 Power off your Mac.
Step 2 Note down these keys: Option, Command, P, and R. Don't press them right now.
Step 3 Now, turn on your Mac, and press and hold down all the four keys simultaneously.
Step 4 Hold the keys for 20 secs and release them when your Mac boots up for a second time.
Step 5 Release the keys and let your Mac boot normally. Check if your Wi-Fi works now.
Conclusion
So there you have it, all the ways to fix slow WiFi on your MacBook. I hope this guide on how to fix slow WiFi on your MacBook was helpful. There are many methods, so try them all out and see which one works for you.
Also Read:
A hardcore Apple fan with a collection of
All series of Airpods
All series of fake airpods from China
All series of Apple watches
One Macbook Pro
One iPhone 13 Pro, one iPhone XR, one iPhone 7