Have you ever had intrusive ads on your iPhone that just happened to pop up after you just had a conversation regarding that product? Scary right? Now, in a world where we are increasingly social on the internet, our privacy is more or less compromised.
However, there are ways to protect yourself and one of them is to use a VPN. Check out our guide on How to Configure VPN Access on Your iPhone.
For better or worse, the internet is the current method of communication and we can't do anything about it. This was evident last year when the Virus was wreaking havoc and we had to stay home. All this raises the concern of if we are safe on the internet, if our information is only ours and if we are spied on by big companies.
And the answer is we are not and even if we were it is better to be safe than sorry. And to be safe on the internet, Virtual Private Networks (VPN) is an excellent tool to use. Here's our guide on How to Configure VPN Access on Your iPhone.
After going through various official documents from Apple and referring to various industry sources; My team and I found out that:
There are essentially two ways to access a VPN on an iPhone. The user can either download a third-party VPN from the App Store and install it or they can avail of the in-built VPN by manually following the various protocols.
Related: How to Setup VPN on iPad
How to Configure VPN Access on Your iPhone
VPNs can change the location of your IP address and make it seem as though you are in a different place. This is helpful when you are using public WIFI. You can use a VPN to look as though you are browsing from a different location so that you won't be seen using the public network. Read on to find out How to Configure VPN Access on Your iPhone.
A VPN or a virtual private network is essentially a service that can create a direct connection from your computer network to another network. Additionally, it can create a secure connection by rerouting the connection to that location.
Not only does this help protect your identity and data, but it also keeps your system safe from online threats. It can also help your iPhone to be seen as if it's in a different country.
So, why is this beneficial? VPNs can prevent online advertisers and dangerous people from collecting your personal data. So, if you bank online or if you regularly shop online, then VPN can be extremely useful. Of course, it can also help protect your device when you're on public Wi-Fi networks.
Additionally, you get the added benefit of accessing regional services that are not available in your home network.
You can access a business' network if they have an internal intranet set up. This helps you to work when away from the site. It's useful if the business has many travelling employees. You can work when you are on a business trip by letting you access your company's intranet.
You can also use VPN to access geo-restricted content. For example, if a show is not available to stream in your country, VPN can help you here. It can make you look like you are browsing from a different country where the show can be streamed. This allows you to watch the show from your home.
VPN hides the IP address of your iPhone so that you can browse the internet anonymously. This helps with privacy. It also hides or relocates where you are accessing the internet from. This helps in not being able to trace you or your network.
Check out the latest iPhone on Amazon!
Related: IP67 vs IP68 Waterproof Meaning?
Why use a VPN on an iPhone?
VPNs are great for privacy and security. A VPN masks your IP address and routes you through its servers so that advertisers, ISPs, and hackers can't track you and your data. This helps with keeping your data private and saving you from any online attacks.
VPNs are highly recommended when you are connecting through a public Wi-Fi network so that all your data is safe from the service provider.
A VPN also allows you to access geo-restricted content, for example, if a show or video is not available in your region, you can use a VPN to access it by routing your location to a region where you can access the content.
Privacy and content access are the main reasons to get a VPN, but most VPNs offer a lot more in terms of extra features so check if you fancy any such features.
VPN on iPhone
iPhone offers some of the finest VPN services that connect using L2TP, PPTP, and IPsec connection protocols. Using a VPN on your iPhone provides advantages like
You can browse the internet safely, securely, and privately without prying eyes on you.
It can mask your current location so that you are safe from trackers.
It will keep your information safe when on an insecure public Wi-Fi hotspot.
You can access restricted videos/websites that are blocked in your region.
VPN Types
iPhones offer different VPN types, check them out below.
Setting
Description
IKEv2 MDM settings
Configure the VPN connection to use Internet Key Exchange, version 2 (IKEv2).
IPsec MDM settings
Configure the VPN connection to use Internet Protocol Security (IPsec).
L2TP MDM settings
Configure the VPN connection to use Layer 2 Tunneling Protocol (L2TP).
PPTP
PPTP is supported only on older devices running iOS 9 and OS X 10.11 or earlier.
Third-party connection type
There are third-party types of VPN connections. Some options are:
Aruba VIA
Check Point Mobile VPN
Cisco AnyConnect
Cisco Legacy AnyConnect
F5 SSL
Juniper SSL
Pulse Secure
Users must install both the configuration profile and an authentication app. You might find third-party VPN apps in the App Store.
Custom SSL connection type
For other SSL VPN solutions, contact the service provider and ask if they have an app. In such cases, choose Custom SSL. Make sure entails like the Identifier field matches the identifier provided by the VPN app. The identifier should be in reverse DNS format (for example, com.example.myvpn). You must install both the service provider's app and the configuration profile to connect to your network.
How to use VPN on your iPhone
You can set up a VPN by two methods, using a VPN provider app or you can manually configure the server details on your iPhone in the settings app.
Before you start
If you're planning on using a third-party VPN service then there are certain things you need to consider. For example, you need to pick a good and reliable VPN service provider that will not only protect your information from other sites but also keep your data private. We recommend Express VPN. It's perfect for all Apple devices.
It offers a fast and seamless connection. Additionally, it is affordable and protects your data. Most importantly, it has a rather brilliant customer service that can help you with even the most basic of issues. Of course, there are also other VPN services like NordVPN and Proton VPN. However, we still
To access these VPNs all you have to do is download the app and run the programs and follow all the required prompts. However, you can always manually configure your VPN client. While it is more time-consuming, it can give you an additional sense of security.
To do this, you will need to set up your information like server and remote-id. Of course, you will also need a username and password. In case you don't have this info, check with your system administrator or contact the VPN customer service. We recommend you download the app if you're new to this space as it can get confusing.
How to Configure VPN Access on Your iPhone Using a VPN app
This is the more straightforward way of using a VPN. You can choose a reputable VPN service provider and download their app on your iPhone. Most apps are simple, you can just toggle on the VPN as soon as you open the app for instant safe and secure internet access.
Apps like TunnelBear, ExpressVPN, NordVPN all are great services with paid and free plans. I would recommend using the paid services because of the lack of advanced controls, ads, data caps, and slower speeds.
Good VPN apps also allow you to select the region you want to connect to allow you to access restricted content. VPN Apps also allow you to use their service on multiple devices, like your iPhone, iPad, Mac, etc., helping with convenience and ease of use.
Search and install the VPN service app you want to use from the App Store.
Open the VPN service app you installed.
It will request you to sign up if you are a new user or you could just log in.
There will be a passcode or Touch ID or Face ID prompt to give permission for the app to configure your VPN settings.
You can select the servers you want to connect or connect to the default or fastest server the app offers. You are now safe to browse the internet through your own Virtual Private Network.
To know that you are connected, a VPN icon will appear on the notification bar.
VPN apps provide some extra nifty features too, a kill switch is one, which lets you disconnect your apps from the if VPN gets disconnected. This ensures that your IP address or location is never exposed, even for a second.
There are other features like auto-connect which lets you connect through a VPN whenever you are on the internet. Free VPNs won't have these features and they will always have a performance penalty, which is why a paid service is recommended.
Remember to turn off the VPN whenever you are not connected to the internet or don't want to use it. This helps to save some of your device's battery life. Also, a poor VPN connection can increase internet latency and usage. It is also better to turn it off when not needed or if you are on a limited, free VPN plan.
Check out the latest iPhone on Amazon!
How to choose a VPN provider for iPhone?
With the number of VPN providers out there, it can be a daunting task to choose one for yourself. It can be easier if you know what makes a good VPN. Look for these features in a VPN,
Servers – The number of servers available directly affects the connection performance of a VPN, the more the better. Servers should also be spread across the world rather than being in a few countries, this allows you to connect to different countries. The more the servers, the better and faster your internet connection will be.
Simultaneous Connections – If you are getting a VPN for your entire family, then choose one that allows you to connect to many devices at once. Most VPNs offer 5-10 simultaneous connections, but some offer unlimited connections so if you want to connect multiple devices then choose accordingly.
Privacy – VPNs serve two main purposes, privacy, and access to geo-restricted content. VPNs can hide your IP address so that you can't be tracked by advertisers, ISPs, and hackers too.
While VPNs help you from other trackers, some have been found guilty of logging your data themselves which is a privacy threat. Some VPNs advertise that they don't log your data, but check 3rd party reviews to be sure if privacy is of the utmost concern for you.
Support – When it comes to support, some VPNs offer 24/7 support and some don't so choose ones with better support.
Pricing – The better VPNs with larger numbers of servers and good support usually cost more, but this is something you have to decide for yourself. Choose one in your budget, and if you can't decide, most VPNs offer free trials so test before buying or subscribing.
How to Configure VPN Access on Your iPhone Manually
Manually configuring a VPN on your iPhone can give you control over more settings and servers than using an app. You can tweak the servers and connection protocol to your needs and requirements.
I recommend this if you are ae more tech-savvy and need fin control over your VPN connection. You can set a personal VPN on your iPhone by configuring the server details and setting it to your liking. You need technical details for the VPN server.
These include VPN connection protocol type, server details, proxy settings, and certificates. I will go through the step-by-step process of configuring a VPN in an iPhone. Read on:
How to manually configure a VPN on your iPhone or iPad
To manually a VPN on your iPhone, follow these steps,
Step 1 Open the Settings app on your iPhone.
Step 2 Tap on General.
Step 3 Tap on the VPN option.
Step 4 Select Add VPN Configuration.
Step 5 Tap on Type.
Step 6 Now, select the VPN type from IKEv2, IPSec, or L2TP you want to use.
Step 7 If needed, you can tap on Cancel in the upper left corner to go back.
Step 8 Now, enter the VPN settings information, including description, server, and remote ID.
Step 9 Then, enter your authentication information, which includes your Username and Password.
Step 10 Enable Proxy by tapping on Manual or Auto.
Step 11 Tap on Done.
Step 12 Under VPN Configurations, toggle the Status switch on.
You can use this VPN whenever you want by opening the Settings app and navigating to VPN which is under other network connections types. You can change to different configurations depending on your need, using the above steps. If the connection is secure, a VPN indicator appears on your notification bar near icons like Wi-Fi, and mobile carriers.
How to Configure VPN Access on Your iPhone – Final thoughts
VPN is a useful tool for your iPhone if you are always on the internet. It makes your connection safe and secure by hiding your information off the internet.
It helps with accessing restricted content on your iPhone. This is because your government or some big company decides what you can and cannot watch and you don't have to put up with it.
And these benefits come at a small cost or in some cases free. Manually configuring a VPN on your iPhone can give you greater control over servers. If you are not tech-savvy, VPN apps provide excellent service and great features to keep your privacy private and not public.
Hope our guide on How to Configure VPN Access on your iPhone was helpful.
Apple's iCloud Private Relay – VPN Alternative
iCloud Private Relay is a part of iCloud+ that works similar to a VPN. When you use iCloud Private Relay, your IP address is hidden and DNS is encrypted to ensure a safe and private browsing experience.
Apple says that the performance hit s also minimal, so I would recommend trying it out f you are an iCloud+ subscriber. Check more information in the video below.
Also Read: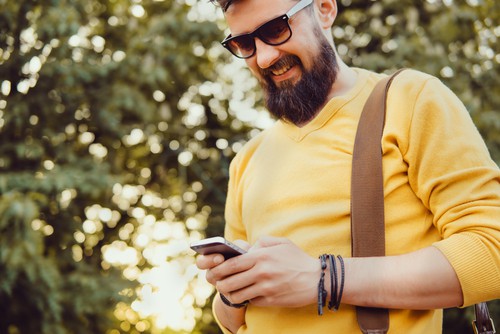 Should I, Do I, How to – these are some of the topics I would love to cover to share what I know about All apple products.