You can easily book an appointment at an Apple Store through the Apple Support app or the Apple website.
So if you're wondering how do I book an appointment in the Apple Store then start by visiting the Apple Support website and selecting the product or service that you need help with. After selecting the issue, you will be prompted to choose a support option. Choose "Schedule a Call" or "Schedule a Repair," depending on the type of assistance you need.
You will then be prompted to select the time and location of your appointment. Alternatively, you can use the Apple Support app on your iPhone or iPad to book an appointment. Open the app and select the "Get Support" option.
Follow the prompts to select your product and issue and then choose the support option that you need. You will then be prompted to schedule an appointment at a nearby Apple Store.
Are Appointments at the Apple Store Free?
Yes, appointments at the Apple Store are typically free. Apple offers a variety of appointment types for their customers, including technical support, product demonstrations, and device repairs. These appointments can be made in advance through the Apple website, app, or by calling the Apple Store directly.
When a customer schedules an appointment with the Apple Store, they will be asked to provide information about the product or issue they need assistance with. This allows the Apple Store employees to be better prepared for the appointment and provide the necessary support.
While the appointments themselves are free, any repairs or replacements that are needed may come with a cost depending on the product and the nature of the issue. However, customers will always be informed of any costs before any repairs or replacements are made.
Do you Have to Book Appointment at Apple?
Yes, it is generally recommended that you book an appointment before visiting an Apple store, especially if you require assistance with your Apple device or wish to explore the products and services offered by Apple.
Booking an appointment ensures that you receive timely and personalized attention from a trained Apple specialist, who can help you resolve any issues or provide guidance on your Apple product usage.
There are several ways to book an appointment with Apple, including through the Apple Support website, the Apple Store app, or by calling the nearest Apple store directly. The appointment booking process is straightforward and easy to follow, and you can choose the time and location that is most convenient for you.
How Do I Get a Genius Bar Appointment?
If you are having issues with your Apple device and need assistance, you can schedule an appointment with the Genius Bar at your nearest Apple Store. Here are the steps you can follow to get a Genius Bar appointment:
Go to the Apple Support website and click on "Get Support" at the top of the page.
Select the device that you are having issues with.
Choose a topic related to the problem you are experiencing.
You will be presented with a list of support options. Choose "Make a Genius Bar reservation" and select the Apple Store that is most convenient for you.
Select a date and time that works for you and provide your contact information.
Confirm your appointment.
You can also use the Apple Support app on your iOS device to schedule a Genius Bar appointment. Once you have downloaded and installed the app, simply tap on "Get Support" and follow the same steps as outlined above.
Can you Go to an Apple Appointment Early?
If you have an appointment scheduled with Apple, it's generally recommended that you arrive at the designated time. However, if you arrive early, it's possible that you may be able to see an Apple employee sooner than your scheduled appointment time.
When you arrive at the Apple Store, check in with an employee at the front of the store and let them know that you have an appointment scheduled.
They may be able to accommodate you earlier if there are no other customers waiting or if another appointment has been canceled or rescheduled. However, this is not a guarantee and depends on the availability of staff and resources at the time.
How Much Does Apple Charge for an Appointment?
Apple does not charge for appointments with an Apple Genius. However, if your device requires repairs or replacement parts, you may incur a fee for those services.
What Happens if I Miss an Apple Store Appointment?
If you miss an appointment at an Apple Store, it may result in a delay in getting the service or assistance that you need. The purpose of scheduling an appointment at an Apple Store is to ensure that you receive the help you need in a timely and efficient manner.
It's important to note that Apple Stores are often busy and appointments are in high demand. Missing an appointment without giving proper notice can be frustrating for Apple Store employees and other customers who may have wanted the same time slot.
Therefore, it's always best to try and make your appointment or reschedule as soon as possible if you cannot make it.
Should I Go to the Apple Store Without an Appointment?
It's generally not recommended to go to the Apple Store without an appointment, as they prioritize customers who have booked an appointment in advance. Without an appointment, you may have to wait for a long time before a staff member is available to assist you, and there's no guarantee that you'll be able to get the help you need.
When you make an appointment, you'll have the opportunity to choose a specific time slot that works for you, and the store will be able to allocate resources to ensure that you get the help you need in a timely manner. This can save you a lot of time and hassle compared to just showing up and hoping for the best.
How Many Days in Advance can you Make an Apple Appointment?
Apple allows customers to make appointments with their support team up to two weeks in advance. This means that you can schedule an appointment with an Apple representative as early as 14 days before your desired date.
To make an appointment with Apple, you can use their online support system or the Apple Support app on your iOS device. Both options will allow you to view available appointment times and dates, as well as select the type of support you require.
When booking your appointment, you will also have the option to choose between an in-person appointment at an Apple Store, a phone call with an Apple representative, or a virtual appointment via FaceTime or Zoom. This allows you to select the type of support that best fits your needs and preferences.
It's worth noting that certain types of appointments, such as those for iPhone repairs or battery replacements, may have limited availability and may require a longer wait time. In these cases, Apple may suggest alternative options, such as mailing in your device for repairs or scheduling an appointment at a later date.
Can I just walk into an Apple store and buy an iPhone?
Yes, walking into an Apple store and purchasing an iPhone is generally a straightforward process. Just make sure to check the availability of the model you want beforehand and be prepared to answer a few questions about your preferences and carrier.
Before heading to the store, it's a good idea to check the availability of the iPhone model you want on Apple's website. You can also reserve an iPhone for in-store pickup on the website, which can save you time and ensure that the model you want is available.
Does Apple Offer 24/7 Customer Support?
Apple does offer customer support 24 hours a day, 7 days a week, through various channels. Customers can contact Apple support via phone, chat, or email at any time of day or night, regardless of their location.
Apple's customer service representatives are trained to help with a wide range of issues, from technical problems with Apple products to questions about billing and account management. They are knowledgeable and experienced, and can often resolve issues quickly and efficiently.
In addition to phone, chat, and email support, Apple also offers a robust online support center that contains a wealth of information and resources for customers. This includes troubleshooting guides, user manuals, and forums where customers can connect with other Apple users to share tips and advice.
Related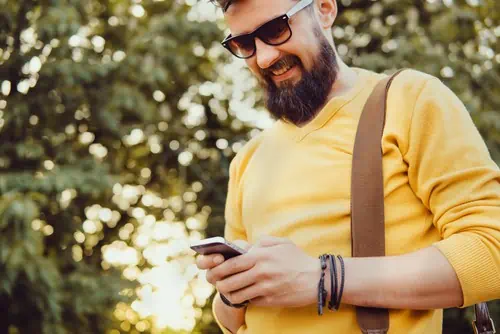 Should I, Do I, How to – these are some of the topics I would love to cover to share what I know about All apple products.