Want to buy a monitor stand for your iMac? Check out our curated list of the best monitor stands for iMac in this article.
Tired of looking down when working on your iMac? And do you think your desk space is cluttered and unorganized?
You need a monitor stand that serves more than one function. Monitor stands can increase height, offer organization options, and more that you can take advantage of.
As amazing as Apple's iMacs are, I have always thought their stands were mediocre as they offered little in terms of adjustability. That is why I have always used a monitor stand on my desk.
If you are having a hard time finding a good monitor stand for your iMac, here are some of the best options you can choose from.
Related: Best Stands to Charge iPhone and Apple Watch Together
Best Monitor Stands for iMac
A simple yet functional stand for your iMac is the 1home Monitor Stand Riser. This 2-tier wooden stand doesn't just increase the height of your iMac but offers more functions while doing it. The stand is made from premium eco-friendly MDF wood which makes it durable and looks elegant at the same time.
The stand is designed to offer you enough height so that it is ergonomically better for you. The stand comes in two sizes both of which are big enough to fit your iMac and a few accessories if needed. The larger one is more suited if you have dual or ultrawide monitor support. The stand is two-tiered so you can store books, laptops, and other stuff if you need to.
The best part of the stand is that it has a convenient mobile holder where you can place your smartphone vertically, this can boost productivity as well as keep your table clean. Another cool feature is the cable management hub that you can use to route your cables and make your desk space organized and tidy.
Overall, the 1home Monitor Stand Riser is an excellent stand for your iMacs, it looks simple, has multiple functions, and is affordable too, giving it a spot on our best monitor stands for iMac list.
If you want a simple, no-nonsense stand for your iMac that is also affordable, then the HUANUO Monitor Stand will be perfect for you. This monitor stand that supports iMacs is made from metal making it feel premium and durable. The design is also simple and elegant but lacks features compared to some other stands on this list.
The HUANUO Monitor Stand is easy to assemble as you only have to screw in the legs, which are also conveniently padded with rubber feet. The best part is that the stand's legs are height adjustable for up to three different levels. This allows you to adjust it to your height, making it more ergonomic and comfortable than others on this list.
The stand features a ventilated design so if you are planning to have your MacBook also on it, then you'd be able to keep your laptop cooler for longer. If you want an affordable stand for your iMac that doesn't lack in quality, then the HUANUO Monitor Stand will suit you well.
This premium monitor stand that can match your iMac in terms of quality, features, and price is no objection then the Satechi Type-C Aluminum Monitor Stand might delight you. This premium aluminum stand looks and feels like it was made by Apple itself. The stand is a perfect fit for your iMac.
Apart from the design, the stand is special when it comes to functionality as it doubles as a USB hub. You can connect the stand and your iMac using the included adapter and then take advantage of all the ports available at the front of the stand.
You get the following ports, an SD, a Micro SD, an audio jack, 3 USB Type-A ports, and a USB Type-C port. This will certainly help productivity and convenience as you don't have to reach all the way behind your iMac to connect any peripheral.
The Satechi Type-C Aluminum Monitor Stand comes in two colors, Silver and Space Gray to match your iMacs colors. It is easily one of the best monitor stands for iMac, especially if you are someone who loves sleek premium design and uses ports a lot.
The stand does cost a lot but the included USB hub is something unique, making it worth it for the people who can take advantage of it.
Another stand for iMacs and monitors that is practical and functional is the SONGMICS Bamboo 2-Tier Monitor Stand. As the product name suggests, it is a bamboo stand that features two tiers. The stand looks and feels great and would be a great match for your iMac.
The stand features a two-tier design with multiple compartments that let you store all your things in a neat and organized way. You also get slots on the top of the stand in which you can place your phone and pens and pencils if needed.
The stand is 6.3 inches tall which will reduce strain on your neck and eyes, as you don't have to look down while using your iMac. The stand is made from high-quality bamboo, so it can support up to 80 lbs.
As much as I like SONGMICS's idea, I still prefer the functionality of Tribesigns stand. But still, I know some people may prefer this more, so for them, this is easily one of the best if not the best monitor stand for their iMac.
Tribesigns Monitor Stand is the perfect stand for your iMac if you love wood and organization. This stand features a classy retro design that will suit your room well. The stand is made from high-quality bamboo wood, which gives it an excellent finish and premium look.
This stand is perfect if you want to keep everything on your desk organized. The stand features cutouts for phones, pens, mugs, and wires all of which aid in the organization to keep your desk clean and tidy. The stand also features two drawers and a compartment below in which you can store items like books, stationery, and more.
Overall, the Tribesigns Monitor Stand is one of my favorites as I love the rustic look it presents. The construction is of the highest quality as there are no rough or sharp edges, and everything feels just right. It is a versatile and functional stand for your iMac, and if you love to be organized it offers tons of options for that as well.
Looking for a premium iMac stand that is unique yet practical? Look no further than the Twelve South HiRise Pro. This Stand is purpose-built for iMacs making it one of the best monitor stands for iMac.
The HiRise Pro is made from walnut, aluminum, and leather, all of which come together to look and feel stunning. The stand has a front plate that can be swapped between aluminum or walnut depending on your preference. 
Inside you can find storage space to tuck in your accessories like earphones, power banks, etc. 
The stand is also compact which means more desk area for you to get work done.
You can even adjust the compartment inside which allows you to increase the stand height. The whole thought is thoughtfully designed to be functional and practical without losing visual elegance. 
The only negative is the high price of the stand. It costs almost $150 which is a lot of money for a stand. But if you want the best monitor stand for your iMac, then it doesn't get any better than the Twelve South HiRise Pro.
The Vaydeer Aluminum Monitor Stand is one of my favorite stands. It is more than an ordinary monitor stan. It is a monitor stand with a wireless charger and a USB hub. This gives users a lot more versatility and functionality.
The stand is equipped with a 15W wireless charger on the top, where you can charge your smartphone. You also get 4 US 3.0 ports on the side that support data transfer from pen drives, smartphones, and tablets.
The space under the stand can be used to store your keyboard, mouse, and books. Overall the Vaydeer Aluminum Monitor Stand is a cool stand. It lacks height adjustability but offers much more because of the USB hub and wireless charger.
You can choose the stand in 2 sizes (large and extra-large) and in 3 variants (no hub, hub, and hub with wireless charger). And for all variants, the stand is reasonably priced making it a great deal.
Best Monitor Stands for iMac – FAQs
Does the iMac need a stand?
The iMac doesn't need a stand as it already has a stand, but using a stand for your iMac has its advantages. Apple iMac's built-in stand is limited when it comes to height adjustments, so using a stand for your iMac will help with ergonomics and comfort as you wouldn't have to look down. A stand also helps you organize your desk in a better way, as shown by the above products.
Should I use a monitor stand?
Monitor stands are popular because they offer so much more than just placing your monitor on a fancy pedestal. Monitor stands help reduce neck and eye strain as you don't have to look down when working. Monitor stands are useful when it comes to organizing your desk space. Some have features like cable management hubs, cup holders, phone holders, and more.
So, even though you might not need them, they are extremely useful and I would strongly recommend using them. The above are some of the best monitor stands for iMac, and some of them can be used for normal monitors as well.
How do I choose a monitor stand?
Choosing a monitor stand is easy, you need to make sure the stand you are choosing ticks a few boxes like,
Durability – Since the stand will be handling the entire weight of the monitor or iMac or an All-in-One PC, it has to be durable enough for the same, so make sure to get stands that are made from wood or metal.
Design – Looks are more of a personal factor, so choose a stand that will look good on your desk and surroundings. But you also have to consider the overall design of the stand, because it dictates functionality. A simple stand may look neat but might not offer organization tools. The above stands look great and are functional.
Features – Features like drawers, height adjustability, USB hubs, and more are great if you can take advantage of them, so look for any extra features on the monitor stand that you can use.
Also Read: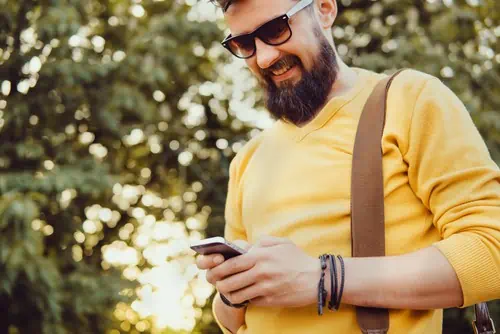 Should I, Do I, How to – these are some of the topics I would love to cover to share what I know about All apple products.