Want to protect your new MacBook Air? Choose from our list of the best MacBook Air cases for protection against scratches, drops, and more.
To protect your brand new MacBook Air from scratches, scuffs, and drops, get a case for your MacBook Air and forget to take care of it.
I am kidding, a case would help your device from getting physically damaged to a limit, but you still have to take good care of it. And there's more to taking care of a device than just physically caring for it.
If you are confused about which case to choose for your MacBook Air, well that's why I am here. This article features the best Macbook Air cases you can get right now.
I will also explain what makes them special so that in the future, you can look for similar features when buying a case for your Macbook Air.
Related: How To Protect MacBook Pro From Scratches
Best MacBook Air Cases
Features Table
If you want the best-looking case for your MacBook Air, then iCasso has tons of them for you. iCasso's hardshell cases are made from polycarbonate which protects your MacBook Air from scratches, buffs, and damage. The case has some of the coolest and most unique designs which is the ultimate selling point of iCasso cases.
Apart from the design itself, iCasso Hard Shell Case is durable and lightweight, offering tons of protection for your devices. The cases fit in well with your device without any unnecessary gaps or crevices that can cause problems. The cases have the required cutouts and vents that allow your device to function as expected.
These are easily some of the best cases you can buy for your MacBook Air. They might not offer the best protection, but they offer enough to keep your MacBook Air safe from scratches and more. You also get rubber feet for stability and keyboard covers as well. They come in awesome colors and designs and you will love the way your MacBook Air looks with the added benefit of protection.
The iCasso Hard Shell Case is one of the best MacBook Air Cases and they are affordable making them awesome deals. But iCasso also makes some other excellent products that can protect your MacBook like sleeves, tempered glass, and more. So check them out as well.
Pros
Cons
MOSISO is one of the most reputed case developers for MacBooks. Apart from cases MOSISO also makes backpacks, laptop sleeves, tote bags, and more. They offer high-quality products at affordable prices, which has been the reason for their success and popularity.
When it comes to cases for MacBooks, MOSISO gives you the option to choose from designer cases, hardshell cases, and combos with cases/sleeves and keyboard covers. But my favorite is their Heavy Duty Hard Shell Case, as it is probably the case that offers the most protection on this list.
This case is made from polyurethane thermoplastic which makes it extremely durable. I am not a fan of the case's design but it is designed to offer the most structural rigidity and to absorb shock. The case features precise cutouts and a TPU bumper to protect against drops.
And finally, the case features a transparent design and you can choose four different color variants. The case features a vented design for cooling and airflow of your Macbook Air. MOSISO also offers you a keyboard cover with the case, which can be very useful, if you are someone who tends to work with greasy hands.
Overall, the MOSISO Heavy Duty Hard Shell Case is one of the most functional and practical cases, but its looks might not be for everyone. If you are looking for ultimate protection, but don't care about looks, this might be the case for you. The case is also affordable, so apart from looks, you can't go wrong with it.
If you are someone who wants a good-looking case, then MOSISO has plenty of plain and designer cases that look sleek and awesome at the same time. Be sure to go through their store page on Amazon, here.
Pros
Military drop-tested
Slim and lightweight
Cons
Not everyone's choice of looks
Want a simple, elegant, colorful case for your MacBook Air? Kuzy has you covered. The Kuzy Hard Shell Cover is one of the best MacBook Air cases you can get, it looks awesome and is functional. The Kuzy case is for anyone who wants a no-frills, yet practical case.
The Kuzy case uses a hard polycarbonate shell for protection, but it features a soft-touch finish which gives it a premium rubber-like feel. It is easily the best case in terms of touch feel on this list. The case is designed with cutouts for all ports and is vented for cooling as well.
The case doesn't interfere with the opening mechanism of your MacBook Air, so you can open it all the way. And the rubber feet provide much-needed stability when working on your device.
Overall, the Kuzy Hard Shell Cover is easily one of the best MacBook Air cases, thanks to its soft-touch feel, high-quality shell, colorful options, and affordable pricing. The company even provides excellent customer support in case something is not up to the mark.
And if needed you can get sleeves, screen protectors, and more from Kuzy to keep your MacBook Air safe and free from scratches.
Pros
Multiple color choices
Excellent ventilation
Cons
Another heavy-duty MacBook Air case that focuses on function over form, is the ProCase Heavy Duty Hard Shell Cover. This case like the MOSISO case on this list doesn't look all that great but it offers some of the best protection for your Macbook Air.
This case from ProCase easily snaps on and off but fits perfectly. The case uses a wrap-around bumper that will help your MacBook to take reduced damage if it falls. As for scratches and scuffs, the translucent polycarbonate shell takes care of them. The shape features cutouts for I/O devices and vents for cooling.
The case has a built-in foldable stand that you can use when needed to improve the ergonomics of your MacBook Air. The case comes in five colors giving you the option to customize more. Overall, the case offers tons of protection, is practical and functional, and looks better than the MOSISO case. It doesn't cost much either offering value for your money.
All of the above makes the ProCase Heavy Duty Hard Shell Cover one of the best MacBook Air cases. Like others on this list, ProCase offers MacBook Air cases in other designs, so pick the one you like the most. You can also find accessories for tablets like iPads from ProCase if wanted.
Pros
Good protection
Keyboard cover included
Reasonably priced
Cons
Incase is one of the most popular names when it comes to protection accessories for mobile devices like iPhones, iPads, iPods, MacBooks, and cameras. Incase make bags, sleeves, cases for MacBooks. They have many awesome MacBook cases in their lineup but my favorite is their Incase Textured Hardshell in Woolenex.
This case is made from polycarbonate but features woolenex on the exterior, which gives it a premium texture. The case is designed to fit flush with MacBook Air so that you get the most protection. The case can offer some additional protection against water too.
The case is also designed so that it doesn't interfere with the airflow of your MacBook Air. The case also has rubber feet for improved stability while working on your MacBook Air. Overall the case is thoughtfully designed, as it fits well and offers good protection without compromising on functionality.
The Incase Textured Hardshell in Woolenex comes in four colors which look and feel great. It is easily one of the best MacBook Air cases you can get right now if you want something more than just protection, like if you care about looks and feel.
You can also check out other cases from Incase that look different but provide the same reliable protection and functionality. You won't be disappointed with cases/sleeves/bags from Incase for your MacBook Air. Even Apple recommends Incase's cases, you can find them on the Apple Store.
Pros
Apple-assured quality
Ventilated
Cons
Speck has been a long-time manufacturer of hard shell covers for MacBooks. Their expertise in making covers and other protective materials for such a long time makes them a trusted brand.
Speck has some of the best MacBook Air cases. They have SmartShell, Presidio Clear, and SeeThru hard shell covers for MacBook Pros. You can choose them for different MacBook models, and come in a variety of colors too.
Speck's hard shell cover offers protection for the top, bottom, and sides of your MacBook Pro. The different options to choose from, combined with the good build quality and decent pricing makes Speck one of the best brands for MacBook Protection. You can pick up a Speck hard shell cover starting at $49.95.
Speck also manufactures sleeves for MacBook Pro, I haven't checked them yet though. I will be talking about sleeves as protection for MacBook Pros in another section.
Skins
If you are looking for protection from only scratches, then Skins are the best option for you. They are affordable and offer good protection against scratches and scuffs.
Another reason skins are so popular is that you can customize them extensively. Skins are easy to find and there are a lot of them on the market, but these are some of my favorites.
dbrand is one of the most popular skin manufacturers when it comes to electronic devices. They make skins and protective gear for smartphones, laptops, gaming consoles, and more. Their cases are limited to smartphones, but they make skins for laptops including the MacBook Pro.
dbrand skins are 3M skins that make applying, removal and reapplying easy. dbrand skins are also available for your trackpad, backplate, palm rest area, and the underside of your MacBook Pro. This gives you total protection from scratches while also allowing you to customize your MacBook in your favorite way.
dbrand skins are customizable with unlimited customizing options using their decal customizer. You can make them look like anything you want from Black Carbon Fiber to Bamboo, Concrete to Marble, and even Leather, and Mahogany.
GelaSkins are another popular skin manufacturer for electronic devices. They make protective skins for many gadgets including the MacBook Pro. GelaSkins are also 3M skins and come in tons of designs to choose from.
You also have the option to create a custom skin for your MacBook Pro with GelaSkins as they allow you to upload any image you want. These skins are easy to apply, remove and re-apply making them great for protecting your MacBook Pro from scratches and scuffs.
Best MacBook Air Cases – Conclusion
Cases are the best ways to protect the exterior of your MacBook. You wouldn't want your premium Apple laptop to get scratched or buffed due to some unsafe contact. Heavy-duty cases like the ones from MOSISO and ProCase can even take falls and keep your MacBook Air safe.
I would highly recommend using a case on your MacBook especially if you move around a lot or have kids at home. Designer cases like the ones from iCasso and MOSISO can also show off your personality with unique and cool designs.
The above are some of the best cases you can get for your MacBook Air, as they protect your devices, look good, and don't hinder the functionality of your laptop. I highly recommend the cases and the brands themselves.
Best MacBook Air Cases – FAQs
How can I cover scratches on my MacBook?
It is impossible to keep your laptop completely away from scratches. Clean the scratched area using a lint-free soft and damp cloth. Remember, safety comes first and you need to take special care of your laptop, so try protecting it by using a laptop bag.
Is MacBook pro scratch-resistant?
The glass is generally scratch resistant; having said that, great attention should be given to protecting your screen. You can keep the screen and keyboard clean by using a protective cloth between them when it is closed or else there are small chances of it getting scratched or damaged.
Do laptop skins protect MacBooks from scratches?
Yes, skins definitely provide minimum protection from scratches and it is even possible to design a skin yourself. In case you just want to protect the MacBook from scratches, but do not want any design you can go with clear skin color.  
Are hard shell cases bad for MacBooks?
These hard shell cases are carefully designed to be functional, long-lasting, durable, stylish, and protective. While purchasing, make sure that the case is designed especially for your Macbook model. You get to spice up the look of your MacBook while giving it the protection it deserves.
Also Read: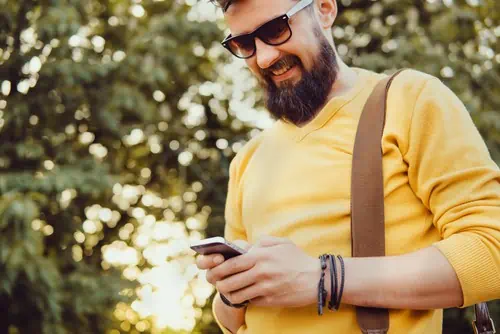 Should I, Do I, How to – these are some of the topics I would love to cover to share what I know about All apple products.