Looking for the best coloring books to relax with? We have compiled a list of the best coloring books for adults on iPad.
Coloring books are an excellent way to chill and relax. They are soothing, help you pass time, and even reduce stress and anxiety. There is something pleasantly nice about filling colors and illustrating a picture.
If you are looking to get into coloring pictures and relax after a long day of work, then this article will help you with it. Find the best coloring books for adults on iPad below.
Best Coloring Books for Adults on iPad: Quick Summary
Best Coloring Books for Adults on iPad
Features
Colorfy: Art Coloring Game
Thousands of pictures to color
Easy to color with tap-to-fill interface
Feature-rich with tools and effects
Pigment – Adult Coloring Book
Biggest library of artwork
25+ coloring tools
Can color using tap to fill or traditional method
Recolor – Adult Coloring Book
5000+ pages to color
Free images every day
Features like share and import make it stand out
Coloring Book for Me
Hundreds of pictures over 20+ categories to color
40+ palettes to make unique illustrations
You can add effects post coloring
Lake: Coloring Books & Journal
Hundreds of pages created by artists
Multiple sets of tools and palettes
Intuitively designed and easy to master
ColorMe – Adults Coloring Book
Hundreds of coloring pages
Tons of categories and tools
Simple User Interface
Related: 7 Best Drawing Apps for iPad and iPhone
Best Coloring Books for Adults on iPad
How did we rate the Best Coloring Books for Adults on iPad
Good coloring books have some core features that all of them get right and these are a huge library of pictures to paint, multiple tools and palettes, and an intuitive User Interface. These features define how to make a good coloring book.
What makes a coloring book the best or one of the best is what they do extra, for example, allowing you to create illustrations, letting you scan real drawings and paint on them, a community to learn and share your work, and more. And for adults, coloring books should offer some level of challenge so that it offers a sense of accomplishment.
This article has coloring books that tick all the above features and more, so find out why they are the best and what makes them the best coloring books for adults on iPad.
Colorfy is one of my favorite coloring books on iPad. It has everything you need to color and relax. It is a fill-in-the-object style coloring book making it easy to use but still yields beautiful illustrations. Colorfy is free to download and use but there are in-app purchases that let you unlock its full potential.
Colorfy has 1000+ pictures to paint including mandalas, florals, animals, patterns, and more. You can choose from tons of colors and brushes with some being locked behind in-app purchases. The app is loaded with features like offline use, artwork sharing, and an Augmented Reality (AR) gallery.
The best part of Colorfy is that you can draw your mandalas easily and you can also paint any drawings you have done on a piece of paper. The app is great for casual use and caters to all age groups including adults making it one of the best coloring books for adults on iPad.
Pros
Easy to use
Tons of pictures available to color
Cons
Pay to get access to all colors and brush styles
Pigment is another excellent coloring book for adults. It offers one of the more complete and versatile coloring experiences. The app comes with tons of tools, features, and affordable pricing making it one of the best coloring books for adults on iPad.
Pigment lets you take a break and relax by offering you thousands of pictures to color, 25+ tools that include pencils, markers, and brushes. You also get tools like blur, blend, and more to spice up your illustration. You can find mandalas, portraits, grayscale, and more to color on.
What makes Pigment stand out is the number of options and versatility you get to create beautiful and intricate illustrations. You can download and use it for free but you'll have to pay a fee if you want access to all the features.
It works well for both beginners and experienced users as it has both tap-to-fill options and traditional coloring modes.
Pros
Tap-to-fill and traditional coloring methods
25+ tools and many effects
Cons
Recolor will probably suit people who want a challenging yet satisfying coloring book. This is easily one of the best coloring books for adults on iPad as it comes with tons of features, tools, and images to work with.
Recolor is a tap-to-fill style coloring book making it easy to start with but it comes with tons of other features that allow users to create gorgeous illustrations. Recolor has this amazing 3D object coloring feature that lets you color all sides of an image in 3D. You can also share your illustrations with its coloring community and your family.
Recolor features one of the largest libraries with over 5000+ images to color. It has over 70 color palettes, 80+ effects, and more. You get 3 new images for free and you can import your drawings and color on them. The USP of Recolor is the 3D coloring feature which is super unique and cool at the same time.
Both beginners and experienced users can pick it up and do well with it but you can learn and master all the features if wanted. It will cost to unlock all the features but you can share the premium features with your entire family making it one of the best value coloring books.
Pros
Excellent user interface
3D coloring is cool
Cons
Coloring Book for Me is perfect for someone who loves coloring but doesn't want to struggle with lots of tools and palette options. The app has an intuitive interface that makes it easy and fun to use. The app is free to download and use, but you can subscribe to its premium version if needed.
The app features hundreds of coloring pages across 20+ categories like mandalas, animals, flowers, fantasy, etc. You can choose colors from over 40+ palettes giving you tons of options to create vibrant and exciting illustrations.
One of the best features of the Coloring Book for Me app is the ability to allow users to create their mandalas. You can also color-scanned pictures from real life and the app has to support for Apple Pencils too. Once you are done coloring you can also apply filters like vignettes and other textures.
The app is suitable for people from all age groups, but adults would love the variety and tools it offers.
Pros
20+ categories to choose images from
40+ color palettes
Cons
Not the easiest coloring book to start with
ColorMe is a coloring book that you can pick and just get lost in. It is simple, fun, and relaxing. ColorMe features on this list of the best coloring books for adults on iPad thanks to its simplicity. It has a clean, intuitive interface that makes it extremely enjoyable.
The app features hundreds of coloring pages with exciting pictures of animals, mandalas, food, and more. You can create new colors from the available palettes. The app also lets you share your illustrations directly on Facebook, Instagram, and other social media platforms.
The name might suggest that it is only aimed at adults but that's not the case, the pictures are family-friendly so even kids can enjoy them. To unlock all features of ColorMe, you will need to buy a premium subscription, but even with the free version, it has a lot of content so it is worth downloading and trying.
Pros
Simple and easy to use
Share your work easily
Cons
Not the most content-rich
Lake is one of the most unique coloring books on this list. It is a coloring book for adults that was created by artists for artists. This doesn't mean you have to be a professional artist to use it, but if you are one you appreciate the effort put in to create the app.
With Lake, you get multiple coloring books created by indie artists across the world adding content daily. You can use tap-to-fill or traditional painting styles to color images. You get a variety of tools and color palettes giving you the option to create unique-looking illustrations.
The app also has features like ASMR sound reproduction, haptic feedback (on iPhone), palette history, and more. You can save your favorite artists, work offline, sync your illustrations to iCloud and share your images easily.
While Lake is geared more towards artists, anyone can pick it and have fun, it is simple and easy to master. It is easily one of the best coloring books for adults on iPad. It is free to download and use but a subscription will give you access to all the features.
Pros
Tons of content to color
Excellent features and awesome artwork
Cons
Premium subscription can be expensive
Best Coloring Books for Adults on iPad: Conclusion
The best coloring books for adults on iPad should help users rewind and relax when needed. Coloring and drawing are something that evokes a lot of emotions for me as an artist. This list of apps is excellent and helps me calm my nerves after a long day of work.
We hope you find our list of the best coloring books for adults on iPad as refreshingly positive as ourselves. Let us know which ones are your favorites.
Best Coloring Books for Adults on iPad: FAQs
What are coloring books for adults called?
Coloring books for adults are still called coloring books. They just feature challenging pictures to paint and features that help adults to create unique illustrations.
Do coloring books support Apple Pencils?
Most coloring books on iPad have Apple Pencil support. But some apps like Lake and Recolor offer full support making your coloring experience even more enjoyable. All coloring books in the above list allow you to use Apple Pencil to color.
Also Read: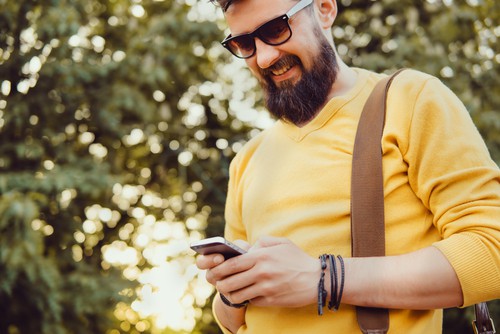 Should I, Do I, How to – these are some of the topics I would love to cover to share what I know about All apple products.