Bought a pair of new AirPods Pro but are scared that you might damage that clean, glossy, white case? Then you should consider getting a protective case. A case for your AirPods Pro can protect the original charging case from scuffs and scratches. Cases can also improve functionality.
If you have already made the decision of getting a case for your AirPods Pro, but don't know which one to get or how to choose one, then you have come to the right place. This article will list some of the best cases for AirPods Pro, it will also help you with how to choose one and will clear doubts like if a case is necessary or not.
Best Cases for AirPods Pro

Features

Price

Rugged silicone case for ultimate protection

Comes with adhesive tapes and a carabiner

Looks cool with 3 color options to choose from

$16.99

Premium cowhide leather case

Looks and feels excellent

Functional and practical with cutouts and included carabiner

$16.99

Simple, clean silicone case

Easy to open and close

Support for wireless charging and wired charging

$6.99

A unique and awesome game controller like design

Excellent attention to detail and durable build quality

MagSafe compatible

$14.99

Hard case with MIL-STD certification

Cool geometric design with multiple color options

Faux Leather lanyard strap for convenience

$14.99
Best Cases for AirPods Pro
Best Cases for AirPods Pro
Spigen Rugged Armor Airpods Pro Case
Spigen is one of the most popular brands when it comes to accessories for Apple products like iPhones and iPads. They also make excellent protective cases for AirPods, regular, and Pro models.
The Spigen Rugged Armor case is my favorite of their lineup as it offers excellent protection while looking cool. This silicone case comes with a carabiner so that you can attach it to your keys, pants, or backpack.
The case features a cutout for the LED indicator and charging port. The case supports wireless charging too and you get adhesive tape for additional support, but even without the tape, the case fits perfectly.
Overall, the rugged design offers tons of protection and looks cool at the same time, making it one of the best cases for AirPods Pro. The case comes in three different colors, all of which are awesome.
In case you don't fancy this case, do check out the other cases for AirPods Pro from Spigen, there are many cool offerings. You won't be disappointed with the quality, looks, or protection offered by Spigen.
V-MORO Premium Leather Airpod Pro Case
The V-MORO has a good variety of cases for AirPods Pro and all of them are recommendable, but their Premium Leather Airpod Pro case is the one that stands out the most. This is a case that is more suited for people who prefer looks over protection (still great for protection).
There are not many leather cases for AirPods Pro, and so you can say that V-MORO has it easy, but they have done an outstanding job with these. They look and feel good, and offer top-notch protection. The stainless steel carabiner is also a nice addition.
The case features a polycarbonate shell that is topped off with a layer of genuine cowhide leather. This makes the case feel premium while offering good protection. The case features cutouts for both the LED indicator and the charging port. It also supports wireless charging without the need to be taken out.
The case fits perfectly, comes in six vibrant color options, and V-MORO offers a lifetime warranty. For its 16.99$ asking price, I don't think you'll find many better cases for your AirPods Pro, when it comes to look and feel.
ESR Silicone Case with Carabiner for AirPods Pro
ESR is another popular brand for AirPods Cases, and their Silicone Case is simple, affordable yet functional making it one of the best cases for AirPods Pro. The case looks neat, feels good in the hand, and offers good protection thanks to the silicone build.
The ESR Silicone Case is aimed at offering tons of value for your money, which it successfully does. The case features cutouts for the LED indicator and the charging port too. You don't have to worry about removing the case to charge your AirPods wirelessly, as the case supports wireless charging too.
You can open your AirPods Pro charging case and access the AirPods easily. The included carabiner improves functionally as you can clip it on and carry it easily. You can choose from eight color options too.
If you are looking for a simple and practical case for your AirPods Pro, you can't beat the ESR Silicone case and its price only makes it an awesome deal. Check out other ESR cases too, if you are looking for more designs to play with.
elago AW5 Airpods Pro Case
The elago AW5 AirPods Pro Case is one of the more unique options on this list and I love it. The case is designed to look like an iconic game controller, the Gameboy controller to be precise. If you are someone who loves a hit of nostalgia and cool designs, then the elago AW5 is for you.
The case is also just as functional as most others on this list, it is made from silicone which makes it grippy and good for protection against falls. The case features a keychain ring that allows you to clip it to different places for convenience.
The case has the required cutouts for the charging port and the LED indicator. The case is compatible with wireless charging and MagSafe too. Overall, the case just looks awesome, feels great in hand, is built well, and is reasonably priced too. You can pick it up in three different colors.
elago has other awesome-looking cases for your AirPods Pro, check their store page for the Ice Cream case, Peach case, and more.
i-Blason Cosmo Series Case for Airpods Pro
If you are looking for something more stylish with a geometric design, then the i-Blason Cosmo Series might delight you. This hard case features a cool design and offers some of the best protection for your AirPods Pro.
The case is made from thermoplastic polyurethane that gives it a smooth and hard texture. It comes with a faux leather lanyard that makes carrying it convenient. The best part of the case is that it is MIL-STD certified meaning it offers excellent protection against drops.
The case features all the necessary functionality features like cutouts for charging port, LED light indicator compatibility, and support for wireless charging too. The case comes in five vibrant colors and designs that will surely add character to your AirPods Pro.
The i-Blason Cosmo Series is easily one of the best cases for AirPods Pro, especially if you prefer top-notch protection and geometric designs.
FAQs
Is a case necessary for AirPods Pro?
No, a case is not necessary for your AirPods Pro, as the AirPods Pro's charging case themselves can take a beating. Using a case also increases the size and weight of your AirPods Pro, which can be a big disadvantage for some.
That being said, protective cases also offer advantages. They protect your original AirPods case from getting scratched, blemished and sometimes even protect them from breaking due to big falls. With cases coming in tons of cool designs, they are a great way to personalize your AirPods Pro and make them unique.
Cases also come with carabiners or lanyards attached to them, which improves useability. So, cases do have their advantages and in the end, it's all about personal preference of whether you want one. You don't need a case, but if you want one, there are tons of great options, you can check a few from the above list.
Are hard or soft cases better for AirPods Pro?
There is no right answer for this, it mostly boils down to personal preference. Hard cases are great for protection, but they dont feel or look as good as soft cases. On the other hand, soft cases look awesome but the price to pay is protection.
So if you prefer protection above all else, get a hard case, but if you want the best-looking cases for your AirPods Pro, then get a soft case.
How to choose a case for AirPods Pro?
Design – Cases for AirPods Pro serve two main purposes, one is personalization and the other is protection. So, choose a case that calls to you when you look at its design. There are tons of unique and cool designs for AirPods Pro cases.
Protection – Since protection is another reason to get a case for your AirPods Pro, check if that case you are getting is shockproof, water/dust resistant, and/or certified with any MIL-STD certification. The more protection the case offers the better.
Functionality – Using a case can increase the size and weight of your AirPods Pro, this means it can be less convenient to carry compared to before but most cases come with lanyards or keyrings, so be sure to get a case that has them included.
Choose cases that don't block the LED indicator or charging port. AirPods Pro has wireless charging so get cases that are compatible with wireless charging. Look for features like these that would make your life easier.
The above article features the best cases for AirPods Pro, looking at them and their features you will give an idea of how to choose the best cases for AirPods Pro yourself.
Best Fake Apple Silicone Cases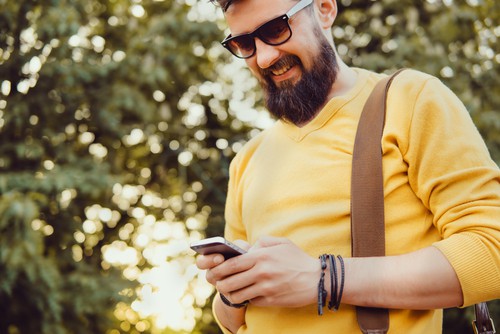 Should I, Do I, How to – these are some of the topics I would love to cover to share what I know about All apple products.