According to reports that surfaced today, Apple has decided to move ahead with Pegatron as their exclusive partner for the final assembly of the mixed reality headset. 
The report also suggests that Apple might release the device sometime in March next year with an unveiling scheduled for the following month.
Apple To Mass Produce Mixed Reality Headset Soon
Earlier in June, Ming-Chi Kuo suggested that Apple might launch the mixed reality or AR/VR headset between Jan and the second quarter of 2023. 
Based on the latest report from DigiTimes, this might be the case as it's now suggested that Apple might begin mass producing their mixed reality headset sometime in March next year.
"The XR or extended reality headset is currently in its final stages of development and supply chain sources have hinted that the AR/VR headset, codename N301, will be assembled by Pegatron and mass production is expected to commence at the end of the first quarter of 2023."

DigiTimes Asis
Apple's new mixed reality headset is expected to be produced in limited numbers at first and due to the high price point it's suggested that the initial batch will target the commercial market. 
"Previous estimates said that the annual shipment for this device would reach 2.5 million units. However, right now, rough estimates placed the annual shipment at around 0.7 to 0.8 million units. For supply chain manufacturers that benefit from quantity, this is not a particularly profitable order."
Apple has been working on AR, VR and mixed reality for some time now and have reportedly faced some issues in the development of AR. It's also one of the primary reasons why the company has decided to postpone the release of their AR glass to 2025 – 2026.
As of now there have been no news regarding any issues with the mixed reality headset, so we can hope that the new device still receives an early 2023 release date.
The Apple AR/VR Headset To Come With Iris Scanning Biometrics in 2023: Reports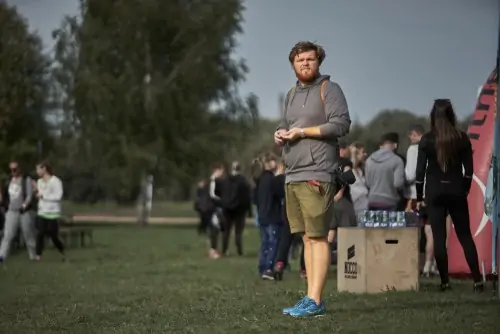 Alan Urban is the Editor-in-chief of Stupid Apple Rumours and often proclaims that he's " Apple's number one fan."
In addition to keeping up with the latest Apple news, he also reviews Apple products and creates user-friendly guides.  When not subjecting Apple Devices to crazy stress tests, he's usually playing games on Apple Arcade