Apple recently announced that they are extending Fitness+ to iPhone users without the need of an Apple Watch. 
Apple Fitness+ has been a successful addition to the Apple Health bubble and it has worked really well on devices like the iPhone, iPad and Apple TV since its launch back in 2020.
However, users were always required to own an Apple Watch in order to use Fitness+.
Fitness+ for iPhone Users to Launch on 24 October
As of 2022, Fitness+ users do not require an Apple Watch to keep a track of their physical activities and health.
Now, in an effort to expand Fitness+ to other potential users, Apple announced that they are making a standalone version of Fitness+ specifically for those who have only the iPhone.
While discussing Fitness+ for iPhone users, Jay Blahnik, Apple's Vice President of Fitness Technologies, had this to say;
"We built Fitness+ to be the most inclusive and welcoming fitness service in the world, and the response from our users has been overwhelmingly positive. We wanted the amazing impact of Fitness+ to reach iPhone users, and with special offers from partners like SilverSneakers, Target, and UnitedHealthcare, it's easier than ever to get started on your health and fitness journey."
The new Fitness+ for iPhone users will launch on the 24th and be a part of the new iOS 16.1 update. Fitness+ will be available to everyone with an iPhone and users will be able to subscribe to the Fitness+ service even if they do not have an Apple Watch.
Fitness+ will be fully integrated with the Fitness app and made available to users in over 21 countries where the Fitness service is present.
According to Apple's press release,
"iPhone users will have access to the entire service featuring over 3,000 studio-style workouts and meditations, all led by a diverse and inclusive team of trainers. Users will also see onscreen trainer guidance and interval timing, and estimated calories burned will be used to make progress on their Move ring."
Apple also stated in their press release that the special offers from the Fitness+ partners include a 4-month free trial of Fitness+ from Target.
SilverSneakers and United Healthcare will include Fitness+ at no additional cost to their subscribers and Mobile Health will offer Fitness+ as a benefit to its employees.
Fitness+ will launch alongside iOS 16.1 on October 24 and the service will be available in the iPhone Fitness app. Apple Fitness+ will cos $9.99 for the month or $79.99 for the year and can be shared with up to 5 family members.
Taylor Swift New Album, "Midnights" Coming to Fitness+
On a side note, Taylor Swift's music will finally be made available on the Fitness app starting October 24 and Apple has revealed that this is the first time they are using the artist for the service. 
Taylor will receive a dedicated Artist Spotlight section which features newly released songs from her album "Midnights" which will be released on October 21.
Her music will appear across workout types such as Core, Cycling, Dance, HIIT, Pilates, Rowing, Strength, Treadmill, and Yoga for the next three weeks.
iPad 10 Will Only Support The 1st Generation Apple Pencil | Requires a USB-C Apple Pencil Adapter for Charging and Pairing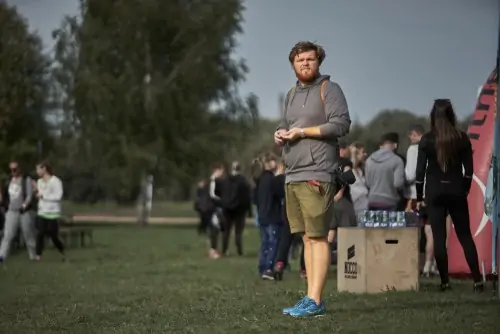 Alan Urban is the Editor-in-chief of Stupid Apple Rumours and often proclaims that he's " Apple's number one fan."
In addition to keeping up with the latest Apple news, he also reviews Apple products and creates user-friendly guides.  When not subjecting Apple Devices to crazy stress tests, he's usually playing games on Apple Arcade