In a recent press release, Mercedes-Benz and Apple announced that select cars will receive Apple Music with Spatial Audio and native support for Dolby Atmos starting today, but support for the new feature is going to come at a cost.
Apple Music with Spatial Audio – 5 Mercedes-Benz Cars To Receive Support From Today
According to reports, Apple Music with Spatial Audio will come fully integrated through the MBUX infotainment system that's currently present in Mercedes-Maybach models, the EQS and EQS SUV as well as the EQE and S-Class.
The new feature will only be available to users if the car is equipped with either the 31-speaker Burmester 3D system or the 4D sound system which costs roughly $4,550 to $6,730 in the market.
Oliver Schusser, Apple's vice president of Apple Music, praised the new partnership in a statement,
"Sound quality is incredibly important to Apple Music, which is why we are so excited to be working with Mercedes-Benz to make Spatial Audio on Apple Music available natively in the car for the first time."
Markus Schäfer, Mercedes-Benz Group AG's CTO also had this to say,
"We are proud that our vehicles will be the first-ever non-Apple devices to feature immersive Spatial Audio with Dolby Atmos. This seamless experience shows how in-car entertainment can reach exciting new levels by perfectly integrating hardware and software."
The limited edition Mercedes-Maybach by Virgil Abloh will be the first car to receive Apple Music with Spatial Audio as it comes ready with a stock Burmester high-end 4D sound system that includes 31 speakers, six 3D speakers from above, four at the front, eight sound transducers in the seats, two amplifiers, a massive 18.5L subwoofer and a peak rating of 1,750W. 
To use the feature, drivers will need to have an Apple Music subscription and sign into their Apple ID on their cars entertainment system.
Apple also said that other models will start receiving support for Apple Music with Spatial Audio over the next couple of months.
Apple Working on an iPad Docking Accessory | Expected to Launch in 2023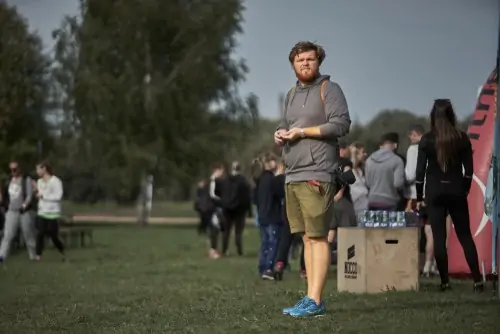 Alan Urban is the Editor-in-chief of Stupid Apple Rumours and often proclaims that he's " Apple's number one fan."
In addition to keeping up with the latest Apple news, he also reviews Apple products and creates user-friendly guides.  When not subjecting Apple Devices to crazy stress tests, he's usually playing games on Apple Arcade