Is your Apple ID greyed out in Settings app? Check out how to fix Apple ID greyed out in settings error in this article.
The Apple ID is an essential component of the iOS system. Every iOS user understands its importance, however, there are occasions when Apple ID is greyed out. If you try to access your Apple ID through the settings, in this case, you will be unable to do so. The Apple ID is greyed out because it is currently unavailable.
If you are experiencing the same issue, you will be unable to use your Apple ID on your Apple device. When an Apple ID becomes greyed out on an iPhone or iPad, it is most likely due to a problem during an iOS upgrade or when you changed your Apple ID and password.
This is a significant issue. If you are experiencing this issue, you may be unable to utilize different Apple services that require an Apple ID, including the App Store, iTunes, FaceTime, iCloud, iMessage, and others.
Related: iPhone Screen Keeps Dimming, How to Fix
Apple ID Greyed Out in Settings, How to Fix
Why Is My Apple ID Greyed Out in Settings?
While there are several scenarios that can cause Apple ID to become greyed out abruptly, they all boil down to some kind of mix-up with numerous IDs used to download or upgrade various iOS programs. This can happen when numerous people share the same device when you buy a used phone and in a variety of other situations. What all of these scenarios have in common is that you are unable to use a real Apple ID that is currently active on your phone.
When you find that your Apple ID is greyed out on your screen, you should take some measures to figure out why this happened and what might have caused it.
First, consider what you did just before you noticed the problem, as the timing of the problem may indicate the cause. Keep an eye on the device's automated operations, as they may occur without your knowledge and may cause confusion.
You should also investigate the device you're using and its ownership history, as this may provide information pointing to the root of the problem.
We were able to identify a few issues that were causing greyed-out Apple IDs on those devices.
Apple ID services are unavailable.
Your iPhone, iPad, or iPod touch is being watched.
iCloud is restoring backup apps.
Internet connectivity issues
Your iOS devices have been restricted.
In most cases, the problem is caused by a minor error, and you will be able to replace the greyed-out Apple ID in the app with a valid one. It's simply a matter of deciding on the finest strategy for your particular situation.
General Fixes to Apple ID Greyed Out in Settings?
Check the Apple System Status Page
Apple has a webpage that provides real-time status information for its services, such as Apple ID, so you can see if Apple ID services are functioning regularly or are experiencing problems. Here's how it's done:
Go to Apple's System Status Website.
Look for the phrase "Apple ID"
Everything is operational if it is green. If not, simply wait; Apple will resolve your issue.
Restart your iPhone
Your Apple ID issue may be resolved by restarting your device. Here's how to reboot your device.
iPhone X, 11 or later, and Face ID iPad models: Press and hold the side and volume up (or) down buttons simultaneously until the power off slider appears. Then, move the slider. Wait one minute, then press and hold the side button until you see the Apple logo.
Other iPhone, iPad, and iPod touch models: Press and hold the top or side button until the power off slider appears, then drag it. Please wait one minute. Then, press and hold the side or top button until the Apple logo appears.
Check the Connections on your iPhone
The third method for resolving greyed-out Apple ID or Sign out is to check your internet connection. It is possible that you are experiencing a connectivity issue. Ascertain that your iPhone or iPad is linked to the Internet.
There is a potential that you will notice this error if your internet connection is poor. As a result, the first thing you should do is verify your internet connection to see if it is connected to a reliable Wi-Fi network. Also check if you're able to visit sites like google.com, and facebook.com.
If you are unable to access the above websites, try the following workarounds:
Switch on Airplane Mode on your iPhone or iPad, wait one minute, and then turn it off: Settings > Airplane Mode).
Restart your wireless router.
If at all feasible, connect your device to a separate Wi-Fi network.
You may also need to reset your network settings, which you can do by navigating to Settings > General > Reset > Reset Network Settings. Make a note of your Wi-Fi password before proceeding, as doing so will result in the removal of all of your network settings, including saved Wi-Fi passwords
Check if restrictions are turned on on your iPhone, iPad, or iPod
Restrictions might have been activated. Check that the ability to change accounts is enabled. Here's how you can find out:
Tap Settings on your iPhone, iPad, or iPod touch.
Select Screen Time. You might be prompted to enter your Screen Time passcode.
Scroll down and tap Account Changes under the Allow Changes section. Check that this option is set to "Allow."
Update iOS on your iPhone
Update the software on the afflicted device. To do so, navigate to Settings > General > Software Update. This will do an update check. If an update is available, upgrade your iPhone or iPad by following the onscreen instructions.
You should also enable Automatic Updates in Settings > General > Software Update > Automatic Updates.
You can also use your computer to update your gadget by connecting it to your PC.
Turn off Screen Time on your iPhone
The Screen Time feature can sometimes grey out the Apple ID in settings. You can disable Screen Time by following the instructions below:
Open the Settings app on your iPhone.
Under Settings, locate and open "Screen Time."
Turn off Screen Time by pressing "Turn Off Screen Time" and entering the Screen Time Passcode.

Now, confirm the action by pressing "Turn Off Screen Time" once more.
Check for any security certificates or profiles that have been installed
If you use a VPN or your workplace or school administers your device, a device management profile or security certificate is most likely maintained on your device. This is referred to as a supervised device by Apple.
When your iPhone, iPad, or iPod touch is supervised, the organization that owns your device has the option of installing a configuration profile that restricts which capabilities your device has access to.
Configuration profiles contain settings that enable an employer to restrict or limit and manage employees' devices, such as network settings, email and exchange accounts, password choices, restricted access to the device capabilities, and so on.
How to Verify Whether Your iPhone, iPad, or iPod Is Supervised
Open the Settings menu.
Look for a notice at the top of your screen informing you that this device is being monitored and managed.
The supervision notice can be found in Settings > General > About on iOS 9 and earlier.
Navigate to Settings > General > Profiles (may also be called Device Management, Profile Management, or Profile & Device Management).
If a profile has been installed, tap on it to view its details and the restrictions that have been applied.
Some apps even install configuration profiles to monitor data—although Apple removed the majority of these apps from the App Store, they may still be on your iPhone.
Delete apps that install configuration profiles
Hold down on the app until it jiggles.
Then, in the upper-left corner, hit the X to delete it.
If the notification "deleting this app will also remove its data" appears, press Delete.
Delete configuration profiles
Select Settings > General > Profiles from the menu (may also be called Device Management, Profile Management, or Profile & Device Management)
Select the profile name.
Select either Remove Profile or Delete Profile.
Enter your smartphone passcode if prompted, then tap Delete.
Reboot your device.
Reset All Settings on your iPhone
If none of the following alternatives works, consider resetting all of your iPhone's settings. Here's how to do it:
Go to General in Settings.
Click "Transfer or Reset iPhone" in the General menu.
Enter your passcode and click the OK button to complete the operation.
Apple ID Greyed Out in Settings – Conclusion
Greyed-out Apple ID on your iPhone or iCloud is an annoyance that must be solved, but you shouldn't be too concerned. It can happen for a variety of reasons and isn't a major issue if you have the correct Apple ID to download critical software. This article may teach you some useful strategies for dealing with the greyed-out Apple ID problem.
Also Read: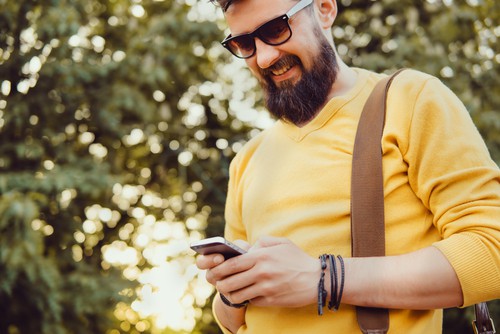 Should I, Do I, How to – these are some of the topics I would love to cover to share what I know about All apple products.