According to a report from The Information earlier today, the Apple AR/VR headset is going to come with iris scanning biometrics features that would allow users to authenticate payments without entering a password and which should enable a seamless switching of accounts between two users.
'Iris ID' for the Apple Mixed Reality Headset?
'Iris ID' which is a take on Face ID biometrics, will make its way to the Apple Mixed Reality headset sometime in 2023.
The Apple headset will reportedly detect the wearer by scanning their eyes as the device is being worn and this will automatically login the user to the correct account.
The report also states that the Iris scanning technology will use around 14 cameras that can track the users eye movements and improve the devices performance.
By reducing graphical fidelity in the peripheral vision of the wearer, the headset will require minimal processing power to run the high-spec graphics system, thereby ensuring optimal performance.
It's also important to note that according to the report, two cameras in the headset will be positioned facing downward to capture the wearer's feet as they move, allowing for the headset to capture motion in a real-time environment.
In addition to this, the Apple Mixed Reality headset will also rely heavily on mesh fabrics, aluminum and glass making it thinner and lighter than other AR/VR headsets out there, most notably the Quest Pro.
Apple's first AR/VR headset is set to make its debut next year and will apparently target the high-end market and will supposedly carry a price tag of $2000 – $3000 which is more than what Zuckerberg has priced Meta's new headset at.
On another note, according to @MajinBu, Apple is working on a new version of iMessage with a new home page, chat rooms, video clips and features that will feature in AR. This update should be released next year alongside the AR/VR headset.
Apple Card to Now Offer Savings Account with Daily Cash Rewards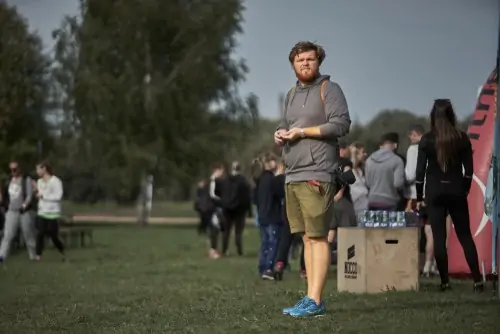 Alan Urban is the Editor-in-chief of Stupid Apple Rumours and often proclaims that he's " Apple's number one fan."
In addition to keeping up with the latest Apple news, he also reviews Apple products and creates user-friendly guides.  When not subjecting Apple Devices to crazy stress tests, he's usually playing games on Apple Arcade