Apple's AirPods are some of the best earbuds you can get for Apple devices like iPhones and iPads. This is mainly because of the seamless integration between Apple products. Apart from this, AirPods are designed and built well. They also sound good and offer good battery life.
But if you haven't followed closely Apple has announced two AirPods, an AirPods Pro and an AirPods Max so far. And the differences between the regular AirPods are almost indistinguishable to the naked eye because they have the same design, even the cases.
If you do look closely, or inside you can find differences, and these differences can only be heard or experienced. Apple promises the AirPods 2 to be better than AirPods 1, is it true or not? Is it worth upgrading to the newer AirPods if you already own the old one? These are some questions I will answer in this article.
AirPods 1 vs AirPods 2
| | AirPods 1 | AirPods 2 |
| --- | --- | --- |
| Battery life (talk) | 2 hours | 3 hours |
| Battery life (music) | 5 hours | 5 hours |
| Chipset | W1 | H1 |
| Bluetooth version | 4.2 | 5.0 |
| Siri | Double-tap to activate | Voice or Double-tap to activate |
| Wireless charging | Wireless Charging Case to be purchased separately | Wireless Charging Case inside the box is an option and costs less |
Design
Both AirPods 1 and AirPods 2 feature the same design. Both feature the same white plastic casing that houses all of the earphone components. The reason Apple has stuck with the same design might be why to fix something that is not broken. Many customers were happy with the original design but at the same time, many had their complaints too.
Both AirPods 1 and 2 have a polarizing design, it can either work well or not work at all depending on your ear size and fit. For some customers, the former was true and had a good experience with it, while for someone like me, unfortunately, the latter was true.
And the reason boils down to the exclusion of ear tips, earbuds/earphones with ear tips generally fit better for a larger audience as they come in different sizes, while Apple's design for the AirPods 1 and 2 doesn't. Regardless of which one you choose, you are stuck with the same design and so there is not much to compare here, it is a draw.
Even the battery cases of both the products are identical in size and shape. This means you have to look deeper to find any difference between the AirPods and see if it is worth it for you. And this is exactly what I will be doing in later sections.
In case you are someone who thinks the design is uncomfortable for you, then you have to look towards the AirPods Pro, which features ear tips that results in much better fit, noise cancellation, and sound quality.
Sound Quality
What Apple didn't change on the outside for the AirPods 2 over AirPods 1, they have made it up by changing the internals leading to a much better experience. The second-gen AirPods are noticeably louder than the first one.
And this was necessary as both AirPods don't use ear tips meaning inferior fit and less perceived volume by the user. AirPods 2 being louder means it is also much more audible than the first-gen and in turn, sounds much better especially in loud environments.
The louder sound from AirPods 2 means that you can listen to more details and less intrusion of noise. While loudness improved, the overall sound is fairly similar. Both AirPods sound natural and balanced.
They are clear and have just the right amount of everything, meaning you will hear a close rendition of how the music was produced. Yet, the AirPods 2 has received some improvements making it better when it comes to overall sound quality as well.
Some may feel that both AirPods lack bass and thump but it is how Apple has designed them to sound, if you want something with more oomph, then look at Beats, Sony, and more. Overall, the AirPods 2 sounds louder, a tad bit better dynamically, and is clearer, resulting in a slightly superior sonic experience over its predecessor, the AirPods 1.
Features
Even though sonically, the AirPods 2 is better, I feel that the sonic experience should not be the reason you should upgrade from AirPods 1 to AirPods 2. The most significant changes to the AirPods 2 over AirPods 1 are the additional features and quality of life improvements.
While I haven't mentioned the chipset difference before, the upgraded H1 chipset of the AirPods 2 is the reason why it is a better product overall. The AirPods 1 feature W1. The H1 chipset is the reason for better sound, connectivity, and improved features. The H1 chipset is also found in higher-end Apple products like the AirPods Pro, AirPods Max, and the Beats Studio Buds.
These are some features that the AirPods 2 are better at over the AirPods 1. AirPods 2 can connect to Siri through voice by saying "Hey Siri" or by double-tapping the AirPods, while AirPods has only a double-tap option. The call quality is also improved on the AirPods 2, thanks to the H1 chipsets' better audio processing.
The new H1 chipset found on the AirPods 2 is also responsible for the reduced latency between the AirPods and the source device. This leads to a more seamless experience, especially when watching movies or playing games.
The AirPods 2 is just about better in every way and most of it is because of the new H1 chip in it. The AirPods 2 offers a much seamless connection, voice-activated Siri, better audio latency, and more, improving significantly when it comes to user experience.
Connectivity
When it comes to connectivity, the AirPods 2 features Bluetooth 5.0 compared to Bluetooth 4.2 on the AirPods 1. This gives the AirPods 2 a better range and a stronger connection between your AirPods and iPhone/iPad/Apple Watch and AirPods 2.
The AirPods 2 also connect much more seamlessly compared to the AirPods 1. Bluetooth 5.0 allows two AirPods 2 to connect to one source device, this way two people can share one device for music or movies. This is perfect if you want to enjoy stuff with a friend, and it was not possible on the older AirPods 1.
Battery
While the music playback times of the AirPods 1 and 2 are the same, Apple has improved battery life when it comes to calling talk time. You can now talk for up to 3 hours on the AirPods 2 while it was limited to only 2 hours of continuous talk time on the AirPods 1. The increase is partly due to competitors offering better talk time battery life.
AirPods 2 also have the quick charge feature that was on the original AirPods, which provides users with 2 hours of talk time and up to 3 hours of music playback when placed in the case for just 15 mins. So not much improvement here.
One big improvement for the AirPods 2 over the AirPods one is the included wireless charging case. The case looks identical in shape and size but has a small indicator. This case can charge wirelessly using any compatible Qi charger.
Since you can add in a wireless charger for $40, it makes the AirPods 2 much better value than the AirPods 1 since you have to buy the case for $80 extra. So when it comes to battery, the AirPods 2 is either better or at least offers the same making it the clear winner.
Price
So, from the above comparison, it is clear that the AirPods 2 is better in many aspects compared to the AirPods 1. And when the AirPods 2 is not better, it matches the AirPods 1, making it a no-brainer when choosing between them.
At the time of writing, Apple has already discontinued the AirPods 1 meaning that you can't buy them officially. But you can still find AirPods 1 on sites like eBay or Craigslist if needed.
Both AirPods 1 and AirPods 2 launched at the same price of $159 but you can get AirPods 2 with a wireless charging case for $40. Or you can separately buy a wireless charging case that is compatible with both AirPods 1 and 2 for $80. So, all this means that the AirPods 2 offers much better value than AirPods 1.
What if you already own an AirPods 1, is it worth it to get the newer AirPods 2? Is the upgrade worth it? This depends on if you need the extra features, the AirPods 1 is already a good pair of wireless earbuds, and there is no doubt that the AirPods 2 are better products but these earbuds are not cheap.
If you can afford it, the AirPods 2 offer a lot more, but I don't think they are worth the upgrade. If your choices are a used AirPods 1 or new AirPods 2, then I would advise you to save and go for the AirPods 2. Getting a new one just for the upgrades over the old one doesn't seem too wise.
Conclusion
This is a pretty straightforward conclusion, as the AirPods 2 are better than the AirPods 1 but are they worth it is a question you should ask yourself. I don't think they are worth investing in if you already own AirPods 1. But if you are looking for a new pair of earbuds and are locked into the Apple ecosystem, there are very few better options.
Best Fake AirPods Pro 2021 | Imitations That Offer Fantastic Sound Quality
How To Check If Your AirPods Are Authentic
How To Make Your AirPods Pro Sound Louder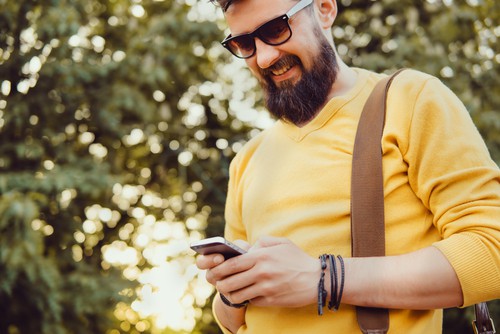 Should I, Do I, How to – these are some of the topics I would love to cover to share what I know about All apple products.