Apple may be working on an extra-large 16-inch iPad and it could most likely release sometime during the 4th quarter of 2023.
This comes hardly a month after Apple launched the new 11-inch and 12.9-inch iPad Pro and the next gen iPad 10.
16-inch iPad In The Works?
While rumors have been circulating for sometime now about Apple readying a 14- to 15-inch iPad, a report from The Information suggests that Apple might release a 16-inch iPad sometime next year.
In 2021, Mark Gurman speculated that we may soon see a new 14- to 15-inch iPad and that the launch could take place in a year or two.
Here's what Gurman had to say,
"I'm told that Apple has engineers and designers exploring larger iPads that could hit stores a couple of years down the road at the earliest. They're unlikely for next year—with Apple's attention on a redesigned iPad Pro in the current sizes for 2022—and it's possible they never come at all. But a big iPad would be the perfect device for many people, including me, and would continue to blur the lines between tablet and laptop."
This was later backed up by Ross Young, DSCC Analyst who suggested in June that we might possibly see a 14.1-inch iPad Pro with Mini LEDs and a ProMotion display get a release as early as 2023.
Currently, Apple's largest iPad is the 12.9-inch iPad Pro, however if they're planning to increase the size to 16-inches, then creative professionals will be able to take advantage of everything the iPad has to offer on a larger screen, including Stage Manager which was released earlier this year.
With the introduction of external display support for Stage Manager in the latest iPadOS 16.2 beta, users will also be able to extend their iPad's display onto a larger screen. Adding a 16-inch iPad to the mix will surely provide professionals with a large enough space to work with.
While all this might sound amazing, Apple is still yet to deliver a budget-friendly option and by increasing the price of the current entry-level iPad from $329 to $449, they have landed themselves in a soup.
Releasing a 16-inch iPad will help bridge the gap between the current iPad models in terms of price and specifications. It will also blur the line between the iPad and MacBook as the largest display running on a MacBook happens to be 16-inches.
We can only wait and see what else is in the pipeline as introducing a 16-inch iPad into the market will change the entire game for professional tablets and entry level laptops.
Apple Rumored to be Testing a Version of macOS for the M2 iPad Pro
iPad Pro with OLED Display Expected to Arrive in 2024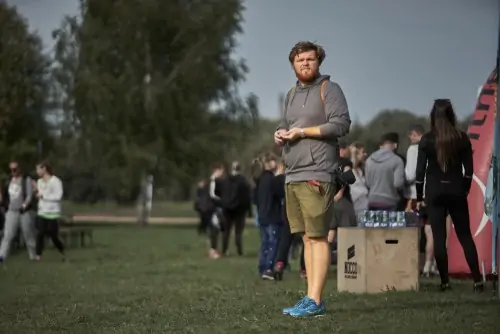 Alan Urban is the Editor-in-chief of Stupid Apple Rumours and often proclaims that he's " Apple's number one fan."
In addition to keeping up with the latest Apple news, he also reviews Apple products and creates user-friendly guides.  When not subjecting Apple Devices to crazy stress tests, he's usually playing games on Apple Arcade